paid for
advertisements


Chopin Edition 17CDs
now available separately
£11 post-free anywhere

---
TROUBADISC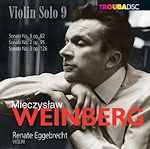 100th birthday of Mieczyslaw Weinberg on December 8, 2019.
Renate Eggbrecht has recorded all 3 violin Sonatas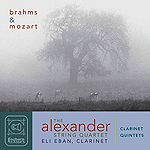 Mozart Brahms
Clarinet Quintets
New Releases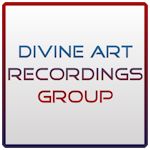 Click to see New Releases
Get 10% off using code musicweb10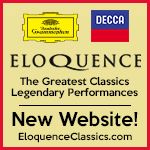 Special offer 50% off
15CDs £83 incl. postage


Follow us on Twitter
Editorial Board
MusicWeb International
Founding Editor
Rob Barnett
Editor in Chief
John Quinn
Seen & Heard
Editor Emeritus
Bill Kenny
MusicWeb Webmaster
David Barker
Postmaster
Jonathan Woolf
MusicWeb Founder
Len Mullenger
---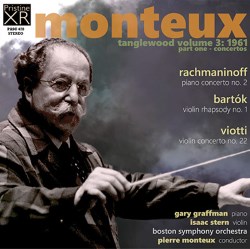 Availability (see note at end of review)
Monteux - Tanglewood Volume 3: Part 1 - Concertos
Sergei RACHMANINOFF (1873-1943)
Piano Concerto No. 2 in C minor, Op. 18 (1900-01) [32:53]
Béla BARTÓK (1881-1945)
Rhapsody No. 1, Sz.87, BB 94a (1928, revised 1929) [9:43]
Giovanni Battista VIOTTI (1755-1824)
Violin Concerto No.22 in A minor (c.1790s) [26:54]
Gary Graffman (piano)
Isaac Stern (violin)
Boston Symphony Orchestra/Pierre Monteux
rec. July-August 1961, at the Koussevitzky Music Shed, Tanglewood, Lenox, MA
PRISTINE AUDIO PASC478 [69:31]


There's a double titling thing going on in this series. Thus, it's the third volume of the Monteux Tanglewood Concerts but also part one, which are concertos. Presumably part two will be symphonic. Whatever, it's best to sit back and note the contents. There are two powerhouse American soloists: Gary Graffman and Isaac Stern. Presiding over them is Le Maître himself, ex-violist Pierre Monteux who directs the Boston Symphony in these two concerts given in July and August 1961.

Graffman plays Rachmaninov's C minor Concerto. Rachmaninov is not a composer with whom one much associates Monteux – though I still recall a gripping torso of the Second Symphony on Music & Arts - but he was invariably an authoritative and sympathetic accompanist as he proves here. There is something a touch literal about the opening piano statements – literal and loud too – but a corollary of that is that one can hear the piano's passagework where so often, even in commercial recordings, it tends to get swamped. Graffman's formidable, sinewy pianism is met by the foil of Monteux's architectural strengths. Tempi are more reminiscent of Moisewitsch and Rignold than the composer, Rubinstein or Cyril Smith. The slow movement is fluently convincing, without excessive wallowing, though occasionally the piano is too loud for the lower strings. The winds and brass come through well, however, despite the tendency of the recording to be a touch blowsy – that Tanglewood 'spread'. Graffman's virtuoso mechanism is at full tilt in the finale which is powerfully exciting, even a touch grandstanding in a few places.

Stern recorded Viotti's Concerto No.22 with the Philadelphia and Ormandy though one of the most famous survivals is the preserved Kreisler Bell Telephone Hour broadcast of the second and third movements. It was an Old School favourite and one can tell Stern had it securely under his fingers. His playing has a muscular breadth, facile bowing, and communicative warmth. He manages to vest patterns in passagework that lesser hands tend to plough through regardless. His is at his warmest in the slow movement and at his most virtuosic in the finale. That said, I still prefer the more restrained classicist instincts of Arthur Grumiaux in this work. Stern is also heard in Bartók's Rhapsody No.1 which shares with the Viotti a more direct and less billowy sound than the Rachmaninov. Monteux duly brings out the folkloric quotient and Stern maintains a full body of tone throughout. Someone in the audience coughs loudly at the end of the Lassú. This won't displace – but is a good adjunct to – Stern's recording of the work in New York with Bernstein.

Andrew Rose has employed XR remastering to help deal with the Tanglewood acoustic, and it seems to have worked well. Powerful performances, then, and worth a good long listen.

Jonathan Woolf

Note
At the time of publication, the Pristine Classical website had been offline for a few weeks due to server problems. The temporary home page provides ordering information.

---
| | |
| --- | --- |
| | |
Donate and keep us afloat
Recordings of the Month
November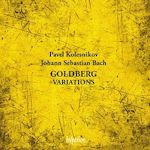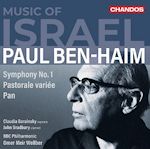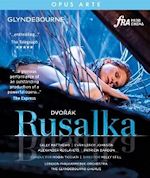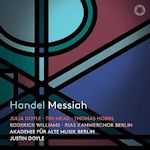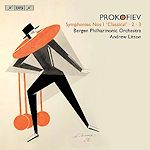 Symphonies 1, 2, 3
October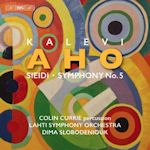 Aho Symphony 5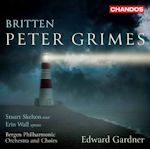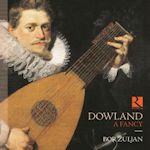 Dowland - A Fancy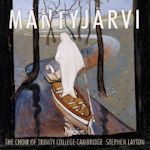 MÄNTYJÄRVI - Choral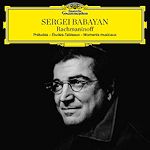 Rachmaninov_ Babayan
September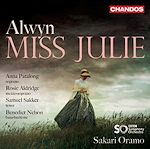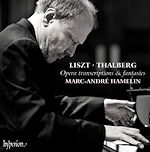 Opera transcriptions & fantasias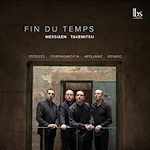 TAKEMITSU MESSIAEN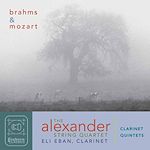 Mozart Brahms
Clarinet Quintets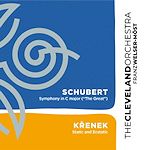 Schubert Symphony 9