paid for
advertisements


Chopin Edition 17CDs
now available separately
£11 post-free anywhere

---
TROUBADISC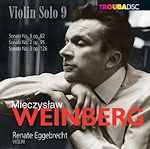 100th birthday of Mieczyslaw Weinberg on December 8, 2019.
Renate Eggbrecht has recorded all 3 violin Sonatas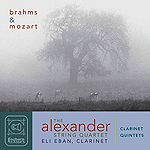 Mozart Brahms
Clarinet Quintets
New Releases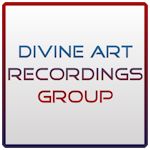 Click to see New Releases
Get 10% off using code musicweb10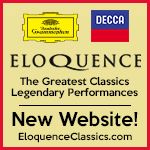 Special offer 50% off
15CDs £83 incl. postage


Follow us on Twitter
Editorial Board
MusicWeb International
Founding Editor
Rob Barnett
Editor in Chief
John Quinn
Seen & Heard
Editor Emeritus
Bill Kenny
MusicWeb Webmaster
David Barker
Postmaster
Jonathan Woolf
MusicWeb Founder
Len Mullenger
---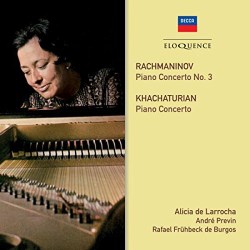 Support us financially by purchasing this from
Sergei RACHMANINOV (1873-1943)
Piano Concerto No. 3 in D minor Op. 30 (1909) [44:42]
Aram KHACHATURIAN (1903-1979)
Piano Concerto in D flat major (1936) [36:57]
Alicia de Larrocha (piano)
London Symphony Orchestra/André Previn (Rachmaninov)
London Philharmonic Orchestra/Rafael Frühbeck de Burgos (Khachaturian)
rec. October 1974 (Rachmaninov), May 1972 (Khachaturian), Kingsway Hall, London
ELOQUENCE 4820725 [81:48]

The Spanish pianist Alicia de Larrocha (1923-2009) was unsurpassed in the music of her homeland, for which her recordings are still the reference. However, she moved outside that repertory and showed a particular affinity with Mozart and with the French school. So I was intrigued to find that she had recorded these two works, particularly the Rachmaninov. This is a notorious warhorse, arguably the most technically difficult concerto in the regular repertory – though the Busoni, which is not in the regular repertory, is said to be harder still – and normally requiring a pianist of the transcendental kind. Larrocha's virtuosity was of the more flexible leggiero kind, though by no means without power when that was needed. But her work was distinguished by clarity, poetry, rhythmic incisiveness and fast fingerwork more than by displays of strength. On the one occasion I heard her live, I was surprised to see how short she was – apparently less than five foot – and her hands were not large, though I gather she had a wide stretch between thumb and forefinger which must have helped with the Rachmaninov, as he had a very wide stretch indeed.

This performance of the Rachmaninov is very characteristic of her but perhaps less so of the composer – it is not what you might call Slavic at all. She clearly enjoys the work, is undaunted by the technical challenges and plays with her customary rhythmic bite. The complicated passagework is coruscatingly bright and clear with her. You constantly have a sense of contained power. But she does not really ever let that power off the leash. I thought she was going to in the finale, as does Martha Argerich in her celebrated recording (review – there are several issues of this performance with different couplings), but in fact Larrocha remains poetic and takes longer over the movement than usual (15'07" compared to Argerich's 13'53"). Incidentally, in the first movement she plays the simpler cadenza, as also does Argerich.

She works very well with Previn, who was at the time in his heyday as Chief Conductor of the London Symphony Orchestra. He is, of course, a Rachmaninov specialist, so the orchestra part is in safe hands. The recording has a wonderful glow, despite being analogue, and the balance between piano and orchestra is ideal. This is less surprising when I see that the recording was made at Kingsway Hall in London and that Kenneth Wilkinson was the balance engineer for the Rachmaninov.

The recording states that this is the first international release of the Rachmaninov on Decca CD. Hardly – it has already appeared in 2001 on this same Eloquence label, coupled with Peter Katin's performance of the Rachmaninov first concerto (review, now only on download), as well as on Japanese Decca in 2002 and before that on the budget label Belart in 1997.

Khachaturian was once considered a third alongside Prokofiev and Shostakovich. His star has fallen a good deal since then, and he is now remembered chiefly for his ballets Gayaneh and Spartacus. His piano concerto was new to me. It is an early, almost a student, work and thoroughly second-rate. You can hear reminiscences of Prokofiev, Ravel and Scriabin as well as snatches of what must have been the folk music the composer absorbed during his studies in Tbilisi, the capital of Georgia, and a meeting point of many cultures. There are some interesting passages, but the composer cannot integrate them into a convincing whole. There are also some odd features, such as prominent solos for the bass clarinet in the first two movements and, in the second, one for the flexatone, a percussion instrument, in which two beaters are agitated to hit a resonating metal plate alternately. The pitch is adjusted with the thumb, a somewhat approximate affair. It had a vogue in the 1920s and 1930s and you will find it scored for in such an august work as Schoenberg's Variations for Orchestra. (I have seen it suggested that in fact Khachaturian intended the part to be played on a musical saw.) In general the orchestral part is brash and noisy. However, despite my reservations about this work, it made Khachaturian's name and was widely performed; there are a number of other recordings.

Larrocha gives this work her customary energy and brilliance and does her best for it. Rafael Frühbeck de Burgos provides a vigorous orchestral contribution. The balance is not quite as ideal as that in the Rachmaninov, with the piano being very slightly too forward, but one can overlook this. This recording has also appeared before, in a Double Decca set of Khachaturian works (E4482522), on Japanese Decca and in a seven disc set of Larrocha, which does not include the Rachmaninov (E4738132).

This is one for Larrocha fans, who will be intrigued and rewarded by it. The sleevenote reproduces the covers of the original LP issues inside the back cover. Those wanting mainstream recommendations should look elsewhere, such as to Argerich for the Rachmaninov and to Xiayin Wang for the Khachaturian (review).

Stephen Barber

Note
The Eloquence label informs us that the earlier Rachmaninov releases were never available internationally, hence the claim is a valid one.


---
| | |
| --- | --- |
| | |
Donate and keep us afloat
Recordings of the Month
November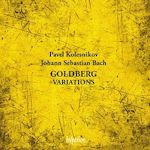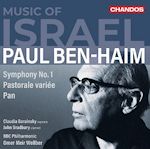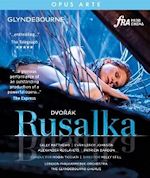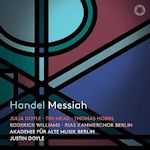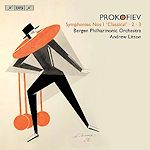 Symphonies 1, 2, 3
October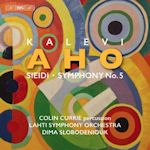 Aho Symphony 5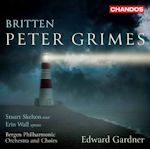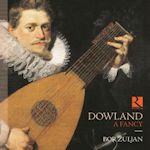 Dowland - A Fancy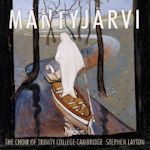 MÄNTYJÄRVI - Choral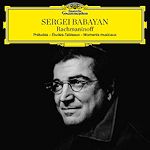 Rachmaninov_ Babayan
September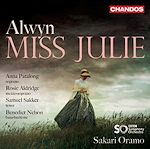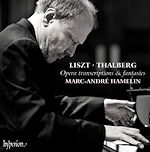 Opera transcriptions & fantasias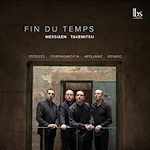 TAKEMITSU MESSIAEN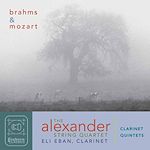 Mozart Brahms
Clarinet Quintets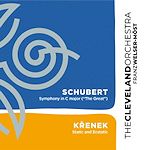 Schubert Symphony 9