paid for
advertisements

<!- Forgotten to FEb 2023-->
FOGHORN Classics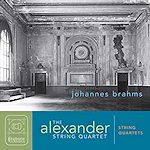 Brahms String Quartets

All Foghorn Reviews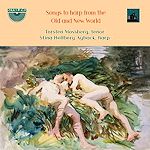 Songs to Harp from
the Old and New World

all Nimbus reviews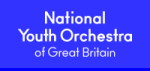 Follow us on Twitter
Editorial Board
MusicWeb International
Founding Editor
Rob Barnett
Editor in Chief
John Quinn
Contributing Editor
Ralph Moore
Webmaster
David Barker
Postmaster
Jonathan Woolf
MusicWeb Founder
Len Mullenger
MUSICWEB INTERNATIONAL Recordings Of The Year 2014

Click on the cover image to read the full review.

Rob Maynard

As a great fan of classical ballet, I've been disappointed this year to see an apparent slowdown by ICA and others in re-releasing vintage performances. My 2014 dance reviews have therefore included more modern productions than usual, with, somewhat to my surprise, some rewarding discoveries. Perhaps I'm just becoming more tolerant of modernity as I get older: my first choice here might well suggest so...

César FRANCK Stradella - Isabelle Kabatu, Marc Laho, Ch & O Opéra Royal de Wallonie/Paolo Arrivabeni rec. 2012 DYNAMIC DVD 37692

This DVD of the teenaged Franck's first opera makes an unforgettable impression. The score may be simplistic and the singing of variable quality, but as a piece of wacky 21st century theatre, this semi-underwater production takes some beating. Just for once, a director's utterly weird concept works - though I still can't for the life of me explain why.

Adolphe ADAM Le Corsaire - Maria Gutierrez, Davit Galstyan, Takafumi Watanabe, O Ntl Capitole/David Coleman rec. 2013 OPUS ARTE Blu-ray OABD7140D

Advertised as "Le Corsaire for the modern age", this production eschews the pseudo-orientalism of more traditional rivals in favour of a clever, relatively abstract design. The simple sets make surprisingly effective backdrops for the Toulouse company's highly accomplished dancing to a score that's been creatively modified from time to time. The Blu-ray picture is fabulous.

Reinhold GLIERE Symphony 3 Il'ya Muromets - Buffalo PO/JoAnn Falletta rec. 2013 NAXOS 8.573161

We are no longer as short of full-length recordings of Gliere's orchestral warhorse as we used to be, but JoAnn Falletta's new CD is very welcome for the evident care and affection that she and her skilled Buffalo Philharmonic players lavish on the score. Naxos's superb engineering does both the performers and this fascinating work itself proud.

John Knowles PAINE As you like it overture, Shakespeare's Tempest, Symphony 1 - Ulster O/JoAnn Falletta rec. 2012 NAXOS 8.559747

JoAnn Falletta crosses the Atlantic to join her "other" orchestra in reviving some 19th century Americana. Conservative in idiom and exhibiting strong suggestions of Beethoven, Liszt and Brahms, Paine's well-crafted scores may not be outright masterpieces but certainly deserve a hearing. The first-rate performances show them off in the best possible light.

Léo DELIBES Coppélia - Sophie Cassegrain, Yester Mulens, Cristian Oliveri, Ballet Victor Ullate, Comunidad de Madrid O rec. 2013 EUROARTS Blu-ray 2059724

Delibes's ever-popular ballet is brought well and truly into the 21st century by Madrid's innovative Victor Ullate company. With the emphasis on comedy, but backed up by seriously skilful dancing from everyone on stage, the production stays true to the spirit of the original while offering its own novel and highly engaging perspective.

The Russian Masters DOCUMENTS 600158

Don't let its supermarket bargain-box looks deceive you, for this is a quality product. No pseudonymous artists here, but the real thing: 10 CDs of Oistrakh, Heifetz, Menuhin, Richter, Solomon, Rubinstein, Rostropovich, Mravinsky, Stokowski, Karajan and other top-flight names in truly classic performances of key repertoire. At about a tenner, it's the bargain of the year!

Ralph Moore

I regret not being able to find space in my six for Mitsuko Uchida's most recent Mozart concerto disc from Cleveland.

Anton RUBINSTEIN The Demon Alexander Polyakov, Nina Lebedeva, USSR All-Union Radio Moscow SO & Ch/Boris Khaikin rec. 1974 MELODIYA MELCD1002102

A first issue on CD of this magnificent recording, making it now the best available of an unjustly neglected opera.

George Frideric HANDEL Keyboard Suites 1-8 - Danny Driver (piano) rec. 2013 HYPERION CDA68041/2

A delight to hear this subtle and complex music so elegantly played on a Steinway, triumphantly bucking the trend for its performance on a period instrument.

Sir Edward ELGAR Violin Concerto - Catherine Manoukian (violin) Staatskapelle Weimar/Stefan Solyom rec. 2011 BERLIN CLASSICS 0300429BC

Sir Edward ELGAR Cello Concerto Elliott CARTER Cello Concerto Max BRUCH (1838-1920) Kol Nidrei Alisa Weilerstein (cello) Staatskapelle Berlin/Daniel Barenboim rec. 2012 DECCA 4782735

Two major Elgar concerto recordings by important young artists, to challenge established catalogue favourites.

Antonín DVOŘÁK Violin Concerto, Romance, Mazurek - Anne-Sophie Mutter (violin)
Berlin PO/Manfred Honeck rec. 2013 DEUTSCHE GRAMMOPHON 4791984

A welcome return of a famous partnership in a tour de force.

Franz SCHUBERT Winterreise Jonas Kaufmann (tenor) Helmut Deutsch (piano) rec. 2013 SONY CLASSICAL 88883 795652

The best tenor in the world today gives us a seminal interpretation of a masterwork.

Dan Morgan

'Tis a sign of the times that so many of my reviews this year were of downloads rather than discs. The fact that all my picks for 2014 are available in both formats is another indication of how much the music business has shifted in the past year. Among the recordings that made it to my shortlist were: Riccardo Muti and the Chicago Symphony in Prokofiev's Romeo and Juliet suites (CSO Resound); Joel Hastings in piano music by Carter Pann (Naxos); Conspirare's Sacred Spirit of Russia (Harmonia Mundi); John Pickard's Eden and Gaia Symphony (BIS); and, to celebrate this year's Straussfest, Sebastian Weigle's Heldenleben and Macbeth (Oehms). Notable reissues/re-masters included Walter Susskind and the LSO in Prokofiev's Chout (Everest) and Leonard Bernstein and the New York Phil in vintage Copland (HDTT). Alas, no Mahler this time. My six of the best, in no particular order, are:

Giacomo MEYERBEER Overtures and Entr'actes from the Paris Operas - New Zealand SO/Darrell Ang rec. 2013 NAXOS 8.573195

Darrell Ang and the New Zealand Symphony's collection of Meyerbeer overtures and entr'actes is probably the most enjoyable recording I've heard this year. Played with gusto and a keen sense of drama these pieces have never sounded so good. The 24/96 download is even more spectacular. A sterling effort by Naxos and an impressive calling card for this up-and-coming conductor.


Lars-Erik LARSSON Orchestral Works Vol. 1 - Helsingborg SO/Andrew Manze rec. 2011
CPO 7776712 SACD

Andrew Manze, who recently directed a tantalising pair of Adès pieces for BIS, has teamed up with CPO and the Helsingborg Symphony for what promises to be a distinguished cycle of orchestral works by Lars-Erik Larsson. I characterised the contents of this first volume as 'music of substance and stature', made all the more desirable by fine playing and an exemplary recording.

Fernando SOR Grande Sonates - Ricardo Gallén (guitar) rec. 2013 EUDORA EUDSACD1401

This is my wild card; I just couldn't resist Ricardo Gallén's elegant traversal of these Sor guitar sonatas. Unlike my other choices this wasn't a Recording of the Month, although subsequent auditions have convinced me it should have been. It's lovely music, superbly played and recorded. A must hear, even if this isn't your usual fare.

Carl ORFF Carmina Burana - Anima Eterna Brugge/Jos van Immerseel rec. 2013 ZIG-ZAG TERRITOIRES ZZT353

In 2012 Robin Ticciati and the Scottish Chamber Orchestra's reappraisal of Berlioz's Symphonie fantastique had me ransacking the cupboard for unused superlatives. Ditto this refreshing, highly musical performance of Carl Orff's Carmina Burana from Jos van Immerseel and Anima Eterna. Refined, insightful and beautifully scaled this couldn't be further from the loud, boisterous versions we've come to love or loathe. In short, it's a revelation.

Viktor ULLMANN The Complete Works for Piano Solo - Christophe Sirodeau (piano) rec. 2010-12 BIS BIS2116 SACD

'Deeply penetrating performances; a new benchmark has been set.' That was my verdict after hearing this profoundly moving set of piano sonatas by Viktor Ullmann. It's not the easiest music to listen to, but in Christophe Sirodeau's capable hands the composer's technical prowess and expressive range are revealed as never before. Indeed, I doubt you'll hear these works played better. This is the kind of rep that BIS have made their own.

Per NØRGÅRD Symphonies 1 & 8 - Vienna PO/Sakari Oramo rec. 2013 DACAPO 6.220574 SACD

If I had to choose a single Recording of the Year it would have to be this one. Per Nørgård's hallucinatory opera Der gottliche Tivoli was one of my top choices in 2012, but Sakari Oramo and the Wiener Philharmoniker's performances of Symphonies 1 and 8 are even more desirable. This is music of startling originality, conducted and played with authority and flair. Another top-notch recording from Dacapo.

Gwyn Parry-Jones

Gustav MAHLER Symphony 7 - Simón Bolívar SO Venezuela/Gustavo Dudamel rec. 2012 DEUTSCHE GRAMMOPHON 4791700

No praise can be too high for the orchestral playing, and if there is a better – or let's say equally brilliant - Mahler Seventh around, I have yet to hear it.

John Quinn

2014 has been another good year for the recording industry. As the year progressed I compiled a shortlist of potential Recording of the Year candidates and ended up with 12 candidates. From this shortlist, among those that didn't quite make the final cut Sir Simon Rattle's excellent set of the Schumann symphonies was just edged out by his account of the St John Passion, largely because the Bach was so original, if controversial, in presentation. Tasmin Little gave us one of the best recordings I've ever heard of The Lark Ascending but the stature of the two works by Walton on her other disc that came my way gives it precedence. The Vaughan Williams Cambridge Mass is not quite an undiscovered masterpiece but it expands our knowledge of the composer in an important way. I was impressed by Benjamin Zander's recording of Mahler's 'Resurrection' Symphony in superb sound and by Sir John Eliot Gardiner's blazing live reading of Beethoven's Missa Solemnis.

With one exception my six choices are listed in alphabetical order. I hope that if you acquire any of them – or any of the 'nearly' choices mentioned above – you will enjoy them as much as I did.

George GERSHWIN Porgy and Bess - Eric Owens, Laquita Mitchell, San Francisco Opera Ch & O/John DeMain rec. 2009 EUROARTS Blu-ray 2059634

I don't often review opera recordings but since Porgy & Bess is such a magnificent score I was keen to make an exception. Recorded live in 2009, this is a knock-out production and performance. There isn't a weak link in the cast; the chorus is superb and all the principals are excellent. Dominating the whole production is the Porgy of Eric Owens. He's a big man in every sense and his voice fits the part like a glove. John DeMain has long experience of conducting this opera and, my goodness, it shows. Francesca Zambello's direction is surefooted and the video direction by Frank Zamacona is just as successful. I was gripped and moved by this performance and I have no hesitation in selecting it as my Recording of the Year.

Johann Sebastian BACH Johannes-Passion - Mark Padmore, Roderick Williams, Magdalena Kožená, Christian Gerhaher, Berlin PO/Sir Simon Rattle rec. 2014 BERLINER PHILHARMONIKER RECORDINGS BPHR140031 Blu-ray/DVD

I approached this 'ritualization' by Peter Sellars of Bach's great masterpiece rather warily but my reservations were blown away. There are some aspects of the production with which I don't agree but the conviction and deep thought behind the enterprise as well as the superb musical performances convinced me. I found myself drawn into the narrative - and into Bach's contemplation of the narrative through arias and chorales – in a completely new way. Among a wonderful cast Mark Padmore as the Evangelist is exceptional. His performance is gripping. Presented in excellent sound and with fine camerawork, I found this a compelling and moving experience.

Leonard BERNSTEIN West Side Story - Cheyenne Jackson, Alexandra Silber, San Francisco Symphony Ch & O/Michael Tilson Thomas rec. 2013 SFS MEDIA SFS0059 SACD

By pure chance San Francisco rather dominates my selections this year. From Davies Symphony Hall comes a very fine live recording of Bernstein's great score led by Michael Tilson Thomas. He benefits from a cast of experienced music theatre performers. Cheyenne Jackson is not, perhaps, the ideal Tony but he does well. Alexandra Silber is a winning Maria and the rest of the cast is very strong. Just occasionally some of the tempi are a little bit safe but overall Tilson Thomas conducts superbly – this music must be in his very bones. His San Francisco Symphony players contribute some fabulously acute playing. With a suitably up-front and punchy recording and lavish presentation this release oozes class.

John CORIGLIANO Conjurer, Vocalise - Dame Evelyn Glennie, Hila Plitmann, Albany Symphony/David Alan Miller rec. 2011 NAXOS AMERICAN CLASSICS 8.559757

John Corigliano's amazingly inventive percussion concerto receives a first recording from Dame Evelyn Glennie, for whom it was composed. This is an extraordinary score, exploiting a vast array of percussion instruments across its three movements. Glennie plays it with staggering virtuosity and the fascinating sounds that she conjures up from her battery of instruments are enhanced by the stunning realism with which the engineers have recorded the score. The other work on the disc, Vocalise, is also intriguing and solo soprano Hila Plitmann makes a tremendous job of what is clearly a hugely demanding solo part. This is an important and stimulating release and the sound is just about the best I've heard from Naxos: I'd love to hear it in BD-A format.

Alfred DESENCLOS Messe de Requiem, Salve regina, Nos autem Pierre VILLETTE O sacrum convivium, Hymne à la Vierge, Attende Domine Francis POULENC Litanies à la Vierge noire - Ch King's College, London/David Trendall rec. 2013 DELPHIAN DCD34136

The 1963 Requiem by the little-known French composer, Alfred Desenclos is a very beautiful work. It deserves to be better known and this wonderful recording by the Choir of King's College, London and the late David Trendell can only help its cause. It has been recorded before but this King's version takes the palm because the choral singing is so fine and te Delphian sound is excellent. Anyone who likes the Requiems of Fauré and Duruflé should respond positively to this score; it's recognisably cut from the same cloth, though Desenclos is his own man. Sadly, David Trendell died suddenly and prematurely in October 2014. That's not the reason for selecting this disc; it's here on its own merits but it's a fitting memorial to a fine choral conductor.

Sir William WALTON Symphony 1, Violin Concerto - Tasmin Little, BBC SO/Edward Gardner rec. 2013/14 CHANDOS CHSA5136 SACD

One of the handful of truly great British symphonies is given a splendid new recording by Edward Gardner and the BBC Symphony Orchestra. Their reading, in top quality Chandos sound, offers the strongest challenge in my experience to the hegemony of the classic Previn recording. Tasmin Little is superb in the Violin Concerto and her performance compares well at every turn with the great Heifetz recording. In fact I think hers is a more rounded and nuanced view of the work and her technical command is complete. The support she gets from Gardner and the BBC SO is just marvellous. This Chandos disc is a compelling coupling of exceptionally fine Walton performances.

Brian Reinhart

Honorable mentions: the Ellipsos Saxophone Quartet's precise, superfun transcription of Ravel's Le Tombeau de Couperin (Genuin); the complete solo guitar music of Toru Takemitsu (Naxos); Martinu's cello sonatas with a new sonata by Olli Mustonen (BIS); and the best-ever new West Side Story recording by the San Francisco Symphony and Michael Tilson Thomas. Also, 2014 saw the first two performances of a major Ravel piano piece: the solo piano suite from "Daphnis". How this has gone a century without being recorded is a mystery, but now you can choose between Vincent Larderet and Florian Uhlig. Both are excellent.

Wolfgang Amadeus MOZART Symphonies 36 & 39-41 - Danish Ntl CO/Adam Fischer rec. 2012/13 DACAPO 6.220546/639 SACD

Rest in Peace, Danish National Chamber Orchestra. The band dissolves at the end of 2014, leaving behind a legacy of important recordings of Danish music by the likes of Holmboe, Koppel, and Nørgård. A Beethoven symphony cycle will be released in spring 2015, but these superb Mozart recordings are also a fitting monument to the ensemble's unique performing style.

Ottorino RESPIGHI Impressioni brasiliane, La Boutique fantasque - Royal PO Liège/John Neschling rec. 2013 BIS BIS2050 SACD

The Roman Trilogy isn't the only fun bombastic orchestral spectacular Respighi wrote! This superbly played and even-betterly engineered album belongs in any collection.

Robert SCHUMANN Piano Quintet Johannes BRAHMS Piano Quintet - Joyce Yang (piano) Alexander String Qt rec. 2013 FOGHORN CLASSICS CD2014

I'm not often as bowled over by core repertoire recordings as I was by this one. After handing off the album to a friend, the second opinion came back positive too: "The Alexanders really have a great feel for Brahms," he said, and then he borrowed all the other ASQ albums I had.

Richard STRAUSS Don Juan, Death and Transfiguration, Till Eulenspiegel's Merry Pranks -
Pittsburgh SO/Manfred Honeck rec. 2012 REFERENCE RECORDINGS FR-707 SACD

As I said in my review, "When the horns cut loose in Don Juan, halfway through and near the end, it feels like you've been strapped to a rocket and blasted into the stratosphere." What can I say? I'm a hedonist.

Mieczysław WEINBERG Piano Trio, Violin Sonatina, Double Bass Sonata -
Elizaveta Blumina (piano) Kolja Blacher, Erez Ofer (violin) Johannes Moser (cello), Nabil Shehata (double bass) rec. 2012 CPO 7778042

A marvelous and emotionally varied violin sonatina, plus the supercharged tragic emotions of the piano trio. All-star cast of performers.

Simon Thompson

Robert SCHUMANN Symphonies 1-4 - Scottish CO/Robin Ticciati rec. 2013 LINN CKD450 SACD

A completely convincing, thoroughly invigorating take on these works, surely the best to have come out this year (and the competition has been stiff!).

Richard STRAUSS Also sprach Zarathustra, Don Juan, Till Eulenspiegels lustige Streiche -City of Birmingham SO/Andris Nelsons rec. 2011-13 ORFEO C878141A

The third instalment in Nelsons' Strauss series, confirming what a great Straussian he is and how much he will be missed from Birmingham.

George Frideric HANDEL Tamerlano - Xavier Sabata, Max Emanuel Cenčić (counter-tenor) John Mark Ainsley (tenor) Karina Gauvin (soprano) Il Pomo d'Oro/Riccardo Minasi rec. 2013 NAÏVE V5373

A fresh, exciting, and enormously dramatic rendering of an opera in a genre that can often feel stale.

Pyotr Ilyich TCHAIKOVSKY Piano Concertos 1 & 2 - Denis Matsuev (piano) Mariinsky Theatre O/Valery Gergiev rec. 2013 MARIINSKY MAR0548 SACD

This year saw two such couplings of these concertos, but this was by far the more successful: exciting, fresh and sparkling

.

Johannes BRAHMS The Symphonies and Orchestral Works - Leipzig Gewandhaus O/Riccardo Chailly rec. 2012/13 DECCA 478 5344

A brilliantly fresh rendering of these eternal masterpieces. How can anyone accuse Brahms of being too academic after hearing this?

Richard WAGNER Götterdämmerung - Petra Lang (soprano) Lance Ryan (tenor) Matti Salminen (bass) Berlin RSO/Marek Janowski rec. 2013 PENTATONE PTC5186409 SACD

Perhaps an overhang from last year, and slightly cheeky to include it as this Götterdämmerung isn't actually that special, but let it stand as a special mention for the Wagner series of which it marks the end point, which was in many ways very good indeed.

Johan van Veen

Aura Soave Céline Scheen (soprano), Philippe Pierlot, Kaori Uemura, Rainer Zipperling, Romina Lischka (viola da gamba), Giovanna Pessi (harp) rec. 2012 FLORA 2712

Although the production leaves something to be desired - the lack of documentation in the booklet and the omission of translations of the lyrics - this disc is a model of sensitive music making. The repertoire ranks among the most expressive of the 17th century and the performances are exciting.

Treasures of the Empfindsamkeit Works by CPE Bach, Haydn, Mozart & Müthel - Carole Cerasi (clavichord) rec. 2013 METRONOME METCD1091

The clavichord was quite popular in the renaissance and baroque periods, especially in Germany, but even more so in the time of the Empfindsamkeit. It allowed the player to influence the sound through the way he touched the keys and that offered the possibility to express very personal emotions. Carole Cerasi plays some of the finest music from this period which demonstrates the unique qualities of the clavichord.

Johann PACHELBEL Complete Organ Works Volume I - Michael Belotti, James David Christie, Jürgen Essl, Christian Schmitt (organ) rec. 2009-12 CPO 7775562

The start of a major project: the recording of the complete keyboard oeuvre of Johann Pachelbel, one of the main organ composers of the 17th century. An undertaking like this cannot be appreciated enough. Pachelbel was a brilliant composer who had a strong influence on Bach. The four organists play historical organs suitable for the repertoire. There are many gems to discover here.

Le Grand Théâtre de l'amour Works by Charpentier & Rameau - Sabine Devieilhe (soprano) Les Ambassadeurs/Alexis Kossenko rec. 2013 ERATO 9341492

Rameau died 250 years ago. He was one of the greatest opera composers of the 18th century and played a key role in the development of the genre. Today some of his operas are regularly performed, but for those who are not familiar with his theatrical music this disc offers an exceptionally good introduction. Sabine Devieilhe and Les Ambassadeurs submit splendid performances.

Georg Philipp TELEMANN Double Concertos for Winds and Strings - Rebel/Jörg-Michael Schwarz rec. 2013 BRIDGE 9421

Telemann was one of the most productive and versatile composers of his time. Until the end of his life his creative powers never left him. He even stands out in a genre he considered not his favourite: the concerto for one or various instruments. This disc is one of the best of recent years, with some excellent pieces for two solo instruments and strings. Rebel delivers exciting performances. If this disc fails to convince the sceptical listener that these concertos are first-rate stuff then nothing will.

František Ignác Antonín TŮMA Stabat mater Johann Georg ORSCHLER Sonata for two violins Jan Dismas ZELENKA Sub tuum praesidium, Sanctus et Agnus Dei - Collegium Vocale 1704, Collegium 1704/Václav Luks rec. 2013 SUPRAPHON SU4160-2

Zelenka and Tuma are two composers of Bohemian birth who were pupils of Johann Joseph Fux. With him they comprehensively studied classical counterpoint, and this disc presents some of the results. Tuma's Stabat mater is a masterpiece, and Zelenka's arrangements of pieces by Palestrina are quite intriguing. The performances by these two ensembles, directed by Václav Luks, are exquisite. This is one of the finest disc I have heard this year.

Raymond Walker

The Crown Imperial London Symphonic Concert Band/Tom Higgins rec. 2013
SOMM SOMMCD0138

Coronation music is deliberately uplifting and becomes equally uplifting to the listener. The composers set out to impress the establishment and so one is assured quality in composition. The selection of pieces on this CD contain some interesting rarities like the German, Mackenzie and Godfrey marches. The recording is in safe hands with Tom Higgins and the ambience majestic and fresh.

Zdeněk FIBICH Symphony 2, At twilight, Idyll - Czech Ntl SO/Marek Štilec rec. 2012 NAXOS 8.573157

This well-crafted music with lush melody comes from a fairly unknown Czech composer who radiates that native warmth so much felt in Smetana's tone poems. The performance is particularly fine and spaciously recorded but with good focus on the sections. Conductor Štilec teases out many nuances in the scores.

Carl MILLÖCKER Der Bettelstudent - Cornelia Zink, Milko Milev, Mirko Roschkowski, Mörbisch Festival O/Uwe Theimer rec. 2013 VL KLASSIK DVD VLMD020

The impressive singing and wide staging in this atmospheric video recording is superbly captured in this expensive production of the popular operetta. Many thecnical difficulties have been overcome superbly.

Sir Arthur SULLIVAN On Shore and Sea, Kenilworth - John Powell Singers, O Victorian Opera Northwest/Richard Bonynge rec. 2013 DUTTON CDLX7310

In the right hands unknown music of Victorian British composers can have powerful appeal and it certainly does here. Richard Bonynge weaves his charm over the score of two forgotten Sullivan masterpieces. The music is melodious, the pace engaging and the top-class singers and chorus sound well in the warm acoustic.

Brian Wilson
All my choices come from material that I have reviewed in Download News but all are available on disc.

The Spy's Choirbook - Petrus Alamire and the Court of Henry VIII Alamire; English Cornett and Sackbut Ensemble/David Skinner rec. 2014 OBSIDIAN CD712

Byrd's Masses and Tallis's Missa puer natus est (both Hyperion) yield to an Obsidian recording with the intriguing title The Spy's Notebook. Spying for Henry VIII on a rival claimant to the throne didn't prevent Pierre de la Rue from gathering a first-class collection of early Renaissance music, excellently presented by Alamire and David Skinner.

Arcangelo CORELLI Concerti Grossi op 6 - Gli Incogniti/Amandine Beyer (violin) rec. 2012 ZIG-ZAG TERRITOIRES ZZT349

Of many splendid reissues I select a Zig-Zag Territoires budget set of music by Corelli and Vivaldi, half of it of very recent provenance, even above much appreciated re-releases of the music of John Tavener by The Sixteen (Coro) and The Tallis Scholars (Gimell).

Richard STRAUSS Complete Operas rec. 1952-2000 DEUTSCHE GRAMMOPHON 4792274

Two bargains stand out: a 50-CD set of Baroque music (Decca) and, just beating it to the post, all Richard Strauss's operas in mostly authoritative performances on a 33-CD set from DG (4792274 – article), divided into two for download purposes.

Johann Sebastian BACH Mass in b minor - Arcangelo/Jonathan Cohen rec. 2013 HYPERION CDA68051/2

2013 ended with a splendid Bach Christmas Oratorio (Hyperion) but the recent Mass in b minor just edges it out, if only because it's performed by a very promising and versatile young group, Arcangelo, who have also recorded Monteverdi for Hyperion.

Ludwig van BEETHOVEN Piano Concertos 3 & 4 - Maria João Pires (piano) Swedish RSO/Daniel Harding rec. 2013 ONYX 4125

Among Beethoven recordings Piano Concertos Nos. 3 and 4 from Pires and Harding just beat the Piano Trios Nos. 6 and 7 (Harmonia Mundi). I'm not alone in the hope that this will be the start of a complete series.

The Fire that breaks from Thee Robin MILFORD Violin Concerto Charles Villiers STANFORD Violin Concerto 2 Gustav HOLST Walt Whitman overture - Rupert Marshall-Luck (violin) BBC Concert Orchestra/Owain Arwel Hughes rec. 2014 EM RECORDS EMRCD023

Last choice goes to The fire that breaks from thee primarily for bringing to light a wonderful violin concerto by Robin Milford which should never have been hidden.
Jonathan Woolf

Once again, my ROTY seldom emerges, blinking, into the light of the modern age. Instead I am ensconced in a sanctum lined with 78s and the occasional cylinder. Why haven't I cited Warner's VW-Boult box? What's not to like about Jitka Hosprová's Hindemith viola album for Supraphon? Couldn't I at least find space for some spanking new symphony? Actually, I'd like to but I don't have space. Maybe next year.

French Violinists René Benedetti, Miguel Candéla, Renée Chemet, Jeanne Gautier, Jacques Thibaud rec. 1937-55 MELOCLASSIC MC2016

Melo Classic is my label of the year. Their reissue programme has proved consistently exciting, and they have presented an astonishing array of live broadcast material from the 1930s onwards. This particular one is a gem. It does include French violinist René Benedetti's commercial Paganini set – uniquely so for this label – but it's brilliantly played, and rare. So is semi-legendary Renée Chemet, returning from the dead, as it were.

Annie Fischer – The Complete London Studio Recordings rec. 1955-66 WARNER CLASSICS 2564 634123

The centenary of Annie Fischer's birth has been properly marked by some excellent releases. Hungaroton, for instance, has issued a winning section but for more general listening this astutely selected consolidation of core repertoire shows today's listeners just how sanely expressive and scrupulous an artist she was. Good transfers too.

Marcel Ciampi (piano) Works by Chopin, Debussy, Franck, Grieg & Liszt rec. 1928-31 FORGOTTEN RECORDS FR797-98

Recorded between 1928 and 1931 this is all that exists of the exquisite recorded art of pianist Marcel Ciampi. Iridescent and puckish, his tonal shading is a marvel. You can also hear the Capet Quartet and violinist Yvonne Astruc. The transfers, a touch bass heavy, are truthful. Forgotten Records is a leading player in the reissue market but tends to concentrate on LPs. This is a valuable shellac detour.

Fernando De Lucia - The Complete Gramophone Company Recordings rec. 1902-22 MARSTON 540042

Touted as the Complete Gramophone Records 1902-09, there's a huge bonus of later sides made by Fernando De Lucia for Phonotype in Milan. No lover of vocal art should be without these bel canto recordings, and many a nourishing debate can be had on the subject of his vocal production and indeed the pitching of the 78s. A characteristically painstaking and sumptuous box.

Leslie Wright

This year I decided to choose five rather than six of the recordings I reviewed not because I could not come up with six, but because I wanted to select a disc I did not review for my last choice. Of those I reviewed I could have easily included Patricia Kopatchinskaja's stunning accounts of Prokofiev and Stravinsky violin concertos, and two additional Hindemith discs: the complete Nobilissima Visione on Naxos and works for viola with Antoine Tamestit on Naïve. Instead I chose the following for my six recordings of the year.

Paul HINDEMITH Messe, Apparebit repentina dies, Chansons, Lieder nach alten Texten - SWR Vokalensemble Stuttgart/Marcus Creed rec. 2011/12 HÄNSSLER CLASSIC CD93.295

There were a number or recordings released to commemorate the 50th anniversary of Paul Hindemith's death, but none more special or unusual than the disc of choral works with the SWR Vokalensemble Stuttgart under Marcus Creed on Hänssler Classics. These included the rarely heard Apparebit repentina dies with its imposing brass parts, a cappella songs, and the late Mass in wonderful performances.

Serge PROKOFIEV Violin sonatas 1 & 2, Five Melodies - Alina Ibragimova (violin) Steven Osborne (piano) rec. 2013 HYPERION CDA67514

This recording with Alina Ibragimova and Steven Osborne may have set a new benchmark for these works. There is ample demonstration here that the performers have equal roles to play. In fact, throughout both sonatas, but especially the first, the piano frequently dominates the proceedings. All the same, the engineers have provided a just balance between the instruments. A terrific recording in all respects.

Henri DUTILLEUX Symphony 1, Tout un monde lointain, The Shadows of Time - Xavier Phillips (cello) Seattle Symphony/Ludovic Morlot rec. 2012 SEATTLE SYMPHONY MEDIA SSM1001

The Seattle Symphony and their new music director, Ludovic Morlot, issued four recordings on their in-house label and this one amply shows the conductor's affinity to the French composer's music. The First Symphony has not received as fine a performance in recent years, while cellist Xavier Phillip's account of Tout un monde lointain has quickly become my favorite version of this concerto.

Karol SZYMANOWSKI Violin Concertos 1 & 2, Myths - Baiba Skride (violin) Lauma Skride (piano) Oslo PO/Vasily Petrenko rec. 2013 ORFEO C873141A

Vibrant performances of these Polish masterpieces by Baiba Skride and the Oslo Philharmonic under Vasily Petrenko easily challenge the best recordings of the past. If this weren't enough, Skride is accompanied by her sister, Lauma, in a winning account of the composer's Myths.

Sergey PROKOFIEV Symphonies 1 & 2, Dreams - São Paulo SO/Marin Alsop rec. 2013/14 NAXOS BD-A NBD0044

This was my first Blu-ray audio disc review and I was totally blown away by the realistic sound. The performances by Marin Alsop and the São Paulo Symphony are also first-rate. Indeed, I now have a much greater appreciation for Prokofiev's gnarly Second Symphony.

Dmitri SHOSTAKOVICH Symphony 14 - Gal James (soprano) Alexander Vinogradov (bass) Royal Liverpool PO/Vasily Petrenko rec. 2013 NAXOS 8.573132

I have admired many of the issues in Vasily Petrenko's Shostakovich cycle, but none more than this harrowing account of the death-ridden Fourteenth Symphony—one of the composer's greatest works. With powerfully idiomatic performances by both soloists and the Liverpool strings and percussion, this superb recording is the first to set alongside the classic one by Reshetin, Vishnevskaya, and Rostropovich.
Donate and keep us afloat
New Releases


<!- cpo end March 2023 --> all cpo reviews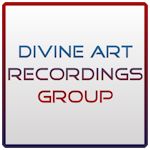 Click to see New Releases
Get 10% off using code musicweb10
All Divine Art reviews
<! apr 12 months Nov 22 - Oct 23 -->