paid for
advertisements

<!- Forgotten to FEb 2023-->
FOGHORN Classics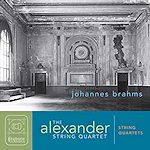 Brahms String Quartets

All Foghorn Reviews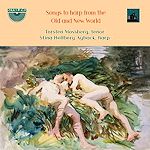 Songs to Harp from
the Old and New World

all Nimbus reviews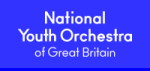 Follow us on Twitter
Editorial Board
MusicWeb International
Founding Editor
Rob Barnett
Editor in Chief
John Quinn
Contributing Editor
Ralph Moore
Webmaster
David Barker
Postmaster
Jonathan Woolf
MusicWeb Founder
Len Mullenger
MUSICWEB INTERNATIONAL Recordings Of The Year 2014

Click on the cover image to read the full review.

Rob Barnett - Classical Editor

'Torrential' is a word that continues to fit the quantity and speed of classical releases debouching onto the market. While on the one hand we are not keeping up and never have despite my futile aspirations towards encyclopaedic coverage. On the other, even if I had the power, I would not want to stem or slow the flood. The variety and pace is to be welcomed: new recordings and reissues. Companies come and go, orchestras and artists likewise but at least the classical music-buying public can make their own choices - triumphs and disappointments - from a vast and constantly shifting and iterating landscape. With a legacy of recordings commercial and private, radio concert-hall and record label studio imagine the role of the listener and the music critic in 2020 let alone 2100. The further segmenting of music specialisms might help. However chance and the inheritance tracks of celebrities - musical and other - may yet shape sales for some. Others may be prepared to expend time trawling and sifting the ever-wider extent of the cornucopia internet for serendipity. An exciting pursuit enhanced by inspired and then shared discoveries.

Closer to home, making my choice of six CDs has been as arduous as expected. I will just mention in passing those shining and meritorious 2014 discs that either protest having fallen by the wayside or claw the sides of the already full skiff: Mravinsky in Tchaikovsky's last three numbered symphonies on Pristine, the late Peter Sculthorpe's piano music (ABC), inspired Schumann from Dirk Joeres (Héritage), Brotons' Fifth Symphony (Naxos), a glorious Moeran disc from Ulster and JoAnn Falletta (Naxos), Walton's succulent Troilus and Cressida reissue (Chandos), Howells' Stabat Mater from Bournemouth and David Hill (Naxos) leaving me wishing that the same team will tackle the ecstatic-kinetic Missa Sabrinensis and finally another reissue: APR's Soviet historical treasures - very much for the Rachmaninov piano concerto specialist who has tired of the latest soul-stultified note-perfect studio products.

Allan PETTERSSON Symphony 9 - Norrköping SO/Christian Lindberg rec. 2013 (& DVD: Swedish TV documentary Vox Humana - The Voice of Man) BIS BIS2038 SACD

This is a powerful symphony: insistent, drear but with no want of kinetic power, forward thrust and the power to move the listener who engages. It makes no concessions and has little surface glamour. Watch for the next instalments and a complete Pettersson symphony set to be issued by the indefatigable Bis in 2018.

Greville COOKE Piano works - Duncan Honeybourne (piano) rec. 2014 EM RECORDS EMRCD022

There is so much to interest, entertain and move in the pages of Greville Cooke's piano works: willowy poetry, whimsical wit, dappled and flickering fantasy and no shortage of stormy conflict. Honeybourne triumphs in both excavating this music and championing it with utter conviction and executive excellence.

Lionel SAINSBURY Piano Music - Lionel Sainsbury (piano) NAVONA NV5951

Virtuosic and passionate oratory from this composer-pianist and all expressed through the piano and sharpened and softened by sultry Iberian accents.

Howard HANSON Merry Mount Eastman School Choir and Symphony Orchestra/Howard Hanson rec. 1955/57 PRISTINE PACO108

This is extraordinarily immediate music-making in an eager grand operatic blaze that generates real heat. It will instantly grip the attention transcending the balance problems.

Franz Xaver SCHARWENKA Piano Concertos 1-4 - Alexander Markovich (piano) Estonian Ntl SO/Neeme Järvi rec. 2013 CHANDOS CHAN 10814(2)

Scharwenka's set of four tempestuously romantic piano concertos couldn't really receive better advocacy. Järvi has diced with lassitude before now and lost; not this time. Must be the Markovich factor - he really is stunning.

Sir Arthur SULLIVAN On Shore and Sea, Kenilworth - John Powell Singers, O Victorian Opera Northwest/Richard Bonynge rec. 2013 DUTTON CDLX7310

This one took me by surprise. I had expected something pretty routine. I am not an outright Sullivan fan. In fact Dutton's first Sullivan immersion turned out to be extremely enjoyable and memorable. There were a few wince-making moments but this diverting Mendelssohnian music really hits the spot.

David Barker - Website Manager

Judith BAILEY Havas, Concerto for orchestra George LLOYD The Serf prelude, In Memoriam, Le Pont du Gard, HMS Trinidad March - Bath Philharmonia/Jason Thornton rec. 2014 EM RECORDS EMRCD026

It is very pleasing to see that a regional orchestra is still alive in these times, and that it is so much more than competent. Add to this some very fine music, all premiere recordings, and you have a valuable recording.

Felix MENDELSSOHN Symphony 3, The Hebrides overture Robert SCHUMANN Piano concerto - Maria Joăo Pires (piano) London SO/Sir John Eliot Gardiner rec. 2014 LSO LIVE LSO0765 SACD/BD-A

A rare excursion to both these composers for Sir John. The Schumann is perhaps a little poetic and reserved in places, but better that than over-the-top fireworks. The two Mendelssohn works, however, are magnificent, and the good news is that this is the start of a Mendelssohn cycle. I can't wait for Gardiner's choral expertise to be applied to Symphony 2.

Tomaso Antonio & Giovanni Battista VITALI Ciaccona - Clematis/Stéphanie de Failly (violin) rec. 2011/12 RICERCAR RIC326

Baroque chamber music has become something of a passion of mine. Unfortunately, too often recordings fail because of overly rushed tempos, poor or harsh intonation or instrumental timbres that don't appeal (and sometimes all of the above). In this instance, all these flaws are totally absent. Throw in some miniature gems by Vitali senior - the bargamascas - and intelligent programming to maintain contrast, and you have an absolute winner.

Robert SCHUMANN Piano Quintet Johannes BRAHMS Piano Quintet - Joyce Yang (piano) Alexander String Qt rec. 2013 FOGHORN CLASSICS CD2014

This coupling has already featured in a yearly choice of mine: in 2008 from Leif Ove Andsnes and the Artemis Quartet. I felt then that I had found my perfect recording of these two favourite works. While it remains enjoyable, Joyce Yang and the Alexanders have completely trumped it. Quite how they have managed to find new things to say about such standard repertoire is quite beyond me, but there is something to marvel at around every corner. I leave you to read Brian Reinhart's review - if anything, he is even more enraptured.

The Magic Island Tasmanian SO/Benjamin Northey rec. 2012/13 HUSH 013

This is a very special release for two reasons: one musical, the other philanthropic. The HUSH Project is a charity established by a Melbourne doctor to provide calming music of quality in the operating theatres and wards of the Melbourne Royal Children's Hospital. This is the 13th volume in the series, and features for the first time, music for full orchestra. All are original compositions, provided pro bono by the cream of Australian composers, including the late Peter Sculthorpe, Elena Kats-Chernin, Ross Edwards and Graeme Koehne.

Steve Arloff

At the end of each year I like to think that I have genuinely learned something so my Records Of The Year are unlikely to include standard repertoire unless the focus is on the performer. What I like best is to be able to declare that I've made some real discoveries and that is the motivation for my inclusions. There have been many of these this year that also included music by another composer who is thankfully undergoing a reappraisal by record companies, Hans Gal, as well as composers new to me from Armenia (Abramian & Bagdasarian). Some years ago music pundits were bemoaning what they saw as the imminent demise of recorded music but that doesn't seem likely any time soon and downloading will surely secure its future.

Mieczysław WEINBERG Violin Sonata 3, Piano Trio, Violin Sonatina, Violin Concertino, Symphony 10 - Gidon Kremer (violin) Daniil Trifonov (piano) Kremerata Baltica rec. 2012/13 ECM 2368/69

I first came across Mieczyslaw Weinberg many years ago but only by accident when a work of his was included on a vinyl disc I bought with one by Shostakovich. Subsequently he vanished from my radar until recently when it seems that certain record companies have rediscovered him. I urge everyone to explore his works as I have become convinced that he can stand shoulder to shoulder with Shostakovich as one of the greatest composers of the 20th century. This 2 disc set is a perfect starter for those new to his music with chamber music and a symphony showing the scope of his music together with excellent performances from Gidon Kremer and his Kremerata Baltica.

Alexander TCHEREPNIN Complete Piano Music Volumes 6-8 - Giorgio Koukl (piano) rec. 2010/12 GRAND PIANO GP651/658/659

My second selection is of three of the eight discs of the series comprising the complete solo piano music by Alexander Tcherepnin, again a composer that I knew of but only for a single work from his solo piano works. I have been privileged to have been able to review all 8 of them and have been truly overwhelmed by the sheer inventiveness he displayed in his writing. From delightful childlike pieces to full blown turbulence to pieces that display nostalgia and regret, it has been one of the most satisfying musical journeys I've ever been on.


Nick Barnard

Edward GREGSON Of Distant Memories, Trombone Concerto, Rococo Variations, Symphony - Brett Baker (trombone) Black Dyke Band/Nicholas Childs, Robert Childs rec. 2013 DOYEN DOYCD319

The concluding volume in the very valuable survey of Edward Gregson's music for brass band. A disc to confound sceptics who doubt the value of brass band music and the skill of its executants. All presented in Doyen's typically state of the art sound.

Anton BRUCKNER Symphonies 1-9 Leipzig Gewandhaus O, Berlin RSO/Václav Neumann, Franz Konwitschny, Kurt Sanderling, Heinz Rögner rec. 1963-85 BRILLIANT CLASSICS 94686

To steal a quote from fellow reviewer Ralph Moore; "what a bargain, what a revelation." Wonderfully idiomatic and humane Bruckner from East Germany (as was) with Heinz Rögner conducting fluently powerful versions of Symphonies 4-9. Good versions of 1-3 seal the deal with Vaclav Neumann especially impressive in No.1.

Alexander ZEMLINSKY String Quartets 1 & 2 - Escher String Qt rec. 2012 NAXOS 8.573088

Another cycle completed albeit of just 2 discs. Performances to enhance the stature of artists, composer and music. Surely now the Zemlinsky string quartet cycle of choice and a must-buy for any interested in 20th century chamber music.

Sir Arnold BAX Four Orchestral Pieces, Phantasy, Overture, Elegy, and Rondo - Philip Dukes (viola) BBC Philharmonic/Sir Andrew Davis rec. 2014 CHANDOS CHAN10829

The first time I have ever chosen a disc I did not review for MusicWeb. The conclusion of a survey of Bax's music by Chandos started over 30 years ago. Not all the discs have been of equal stature but good that the series ends with a bang. All the performances are excellent but the Overture, Elegy & Rondo emerges as one of Bax's finest later works; cogent, compact and powerful. Aided by impressively idiomatic conducting and playing and Chandos engineering at its very best.

Fantasy Trios Frank BRIDGE Phantasie Trio Josef SUK Elegie John IRELAND Phantasie Trio Arnold SCHOENBERG Verklärte Nacht - Dimension Piano Trio rec. 2012 CHAMPS HILL RECORDS CHRCD060

An imaginative and beautiful programme sensationally played and sensitively recorded. Performances to disarm any criticism or comment except a sense of wonder. Some of the most perfect chamber music playing I have ever heard. Add a fascinating version of Schoenberg's Transfigured Night into the mix and this becomes compulsory listening. If I was allowed just one disc this year, it would be this one.

Philip SAWYERS Cello Concerto, Symphony 2, Concertante for Violin & Piano - Maja Bogdanovic (cello) Louisa Stonehill (violin) Nicholas Burns (piano) Orchestra of the Swan/Kenneth Woods rec. 2013 NIMBUS ALLIANCE NI6281

The second disc from Nimbus Alliance of Phillip Sawyer's music reinforcing and amplifying all the good impressions of Volume 1. It reveals Sawyers as a composer of real range, skill, intelligence and power. Contemporary music that is accessible in the best sense - knotty but not opaque, challenging but compelling. Very well engineered too and performed with zealous passion.

Philip R Buttall

Fritz BRUN Piano concerto, Variations, Divertimento - Tomáš Nemec (piano) Bratislava SO/Adriano rec. 2012 GUILD GMCD7409

I was initially attracted to this disc, both because I have always had an interest in Romantic Piano Concertos, as well as a penchant for composers previously unfamiliar to me. If you've never heard any music by Fritz Brun, then I urge you to do so, and there is surely no better vehicle than this superbly-presented CD of works for piano and orchestra.

Jan Ladislav DUSSEK Piano Concertos - Ulster O/Howard Shelley (piano) rec. 2013 HYPERION CDA68027

Hyperion's Romantic Piano Concerto Series has, since 1991, already unearthed some real gems. This present CD is the first in the company's new series of Classical Piano Concertos and, if this outstanding combination of the music of Dussek and the pianism and musicality of Howard Shelley is anything to go by, then this follow-up series is equally destined for great things.

Robin MILFORD Phantasy Quintet, Clarinet trio, Violin sonata - Robert Plane (clarinet) Lucy Gould, Mia Cooper (violin) David Adams (viola) Alice Neary (cello) Benjamin Frith (piano) rec. 2014 TOCCATA CLASSICS TOCC0244

Whether you have a particular liking for English music or, like me, just a fascination for the less familiar, then this simply superb CD of some of Robin Milford's chamber music, with its outstanding performances, excellent recording and presentation, marks it as one of the best CDs of its kind to appear recently.

Dominy Clements

George CRUMB Sun and Shadow, Voices from the Heartland - Anne Crumb (soprano) Patrick Mason (baritone) Orchestra 2001/James Freeman rec. 2012/13 BRIDGE RECORDS 9413

Not just for this volume, but the Bridge Records' entire catalogue of George Crumb's infinitely colourful and highly expressive work. If you seek new-music stimulation without dodecaphonic incomprehensibility this is an excellent place to grab some unforgettable sounds.

Zygmunt KRAUZE Piano Concerto 1, Fčte galante e pastorale, Violin Concerto, Suite de danses et de chansons - Zygmunt Krauze (piano) Konstanty Andrzej Kulka (violin) Polish RSO/Wojciech Michniewski, Jacek Rogala, Warsaw PO/Tadeusz Strugala rec. 1980-2000 DUX 0996

Must-have music from one of Poland's most original voices, these are excellent performances of some cracking concertos. With unusual instruments and original use of conventional ones, this is the work of a world class imagination working at its optimum.

Johann Sebastian BACH The Six Partitas - Igor Levit (piano) rec. 2014 SONY CLASSICAL 88843 036822

Igor Levit does it again, with a set of Bach's Partitas which makes you fall in love with this music all over again. This is captured in superb sound and has a communicative warmth which speaks directly to the soul.

Arcangelo CORELLI Concerti Grossi op 6 - Gli Incogniti/Amandine Beyer (violin) rec. 2012 ZIG-ZAG TERRITOIRES ZZT327

Excellent recording and performance of some truly gorgeous music, this is the kind of authenticity which goes beyond historical research and comes from somewhere in the core of the production, delivering transports of delight at every turn. Note - now reissued as ZZT349 and at a lower price.

Johann Sebastian BACH The Well-Tempered Clavier Books I & II - Samuil Feinberg (piano) rec. 1958-61 PRISTINE AUDIO PAKM063

Firmly in the 'historical recording' camp, this is nevertheless a recording of Bach's Well-Tempered Clavier which has held its spell on this reviewer since making its acquaintance. Fine atmospheric remastering by Andrew Rose makes this release one to appreciate for the next half century or more.

Charles-Marie WIDOR The Organ Symphonies Vol. 4 - Joseph Nolan (organ) rec. 2011 SIGNUM CLASSICS SIGCD337

Joseph Nolan's cycle of the Widor organ symphonies has certainly been a continuing highlight in the past couple of years, blowing away some of the cobwebs of tradition with a completely individual and often remarkably revealing attitude to tempi. Performer, instrument and recording achieve superlative synergy in every volume.

Michael Cookson

The Symphonies and Reflections Ludwig van BEETHOVEN Symphonies 1-9 - Bavarian RSO /Mariss Jansons rec. 2008-12 BR KLASSIK 900119

An impressive mixture of the established and the new this BR Klassik release contains a complete set of Beethoven 9 symphonies, supplemented by 6 new orchestral works, all commissioned and performed by the renowned Symphonieorchester des Bayerischen Rundfunks. Under Maestro Jansons in the Beethoven symphonies the glorious playing containing an electrifying intensity together with a stimulating freshness that rather took me by surprise. The new orchestral works from: Rodion Shchedrin, Jörg Widmann, Johannes Maria Staud, Misato Mochizuki, Raminta Šerkšnyte and Giya Kancheli all last around ten minutes and relate to a particular Beethoven symphony.

Robert SCHUMANN Symphonies 1-4 - Berlin PO/Sir Simon Rattle rec. 2013 BERLINER PHILHARMONIKER RECORDINGS BPHR140011 Blu-ray video & audio/CD

Marking the inaugural release of the Berliner Philharmoniker's own label is this deluxe presentation of Schumann's Four Symphonies; a linen bound hardcover edition made available in various formats. It includes the usual audio format on two CDs and a Blu-ray Disc in audiophile studio quality of 96kHz/24bit or as HD video. The symphonies of Robert Schumann run through the veins of the Berliner Philharmoniker like lifeblood and form part of its core repertoire. Typical of the work Sir Simon Rattle does with his Berlin players everything is done with integrity, precision and total empathy for the music.

Sergei RACHMANINOV Symphony 1, Prince Rostislav - Royal Liverpool PO/Vasily Petrenko rec. 2013 WARNER CLASSICS 4095962

A stunning performance by the Royal Liverpool Philharmonic Orchestra of Rachmaninov's Symphony No. 1, my favourite of Vasily Petrenko's set of the three symphonies. Petrenko attended the Saint Petersburg Conservatory the same college that Rachmaninov had entered as a ten year old. I couldn't help thinking that if the disastrous premičre of Rachmaninov's Symphony No. 1 had been played as excellently as this performance the composer may not have had his mental breakdown.

Hans Werner HENZE Symphonies 2 & 10 - Berlin RSO/Marek Janowski rec. 2012/13 WERGO WER67252

This spectacular Wergo release marks the completion of the remarkable cycle of the symphonies of Hans Werner Henze played by the Rundfunk-Sinfonieorchester Berlin under Marek Janowski. Maestro Janowski directs exceptionally spacious readings of this pair of symphonies drawing a ravishing sound from his Berlin players who revel in the intricacies of Henze's challenging yet rewarding sound world.

Mieczyslaw WEINBERG Polish Tunes, Symphony 21 - Veronika Bartenyeva (soprano) Siberian SO/Dmitry Vasilyev rec. 2013 TOCCATA CLASSICS TOCC0193

This welcome release from Toccata Classics comprises of two Weinberg orchestral scores that are being recorded for the first time. This was my first experience of the Siberian Symphony Orchestra who under the reliable baton of principal conductor Dmitry Vasilyev excel in this wonderful and inexplicably neglected music. The 'Kaddish' Symphony makes compelling listening with Maestro Vasilyev's unfailing instinct producing assured orchestral playing of striking directness.

Richard STRAUSS Ein Heldenleben Edgard VARČSE Amériques - Deutsches SO Berlin/Ingo Metzmacher rec. 2007 CHALLENGE CLASSICS CC72644

This astute pairing on Challenge Classics is one of the most remarkable releases I've heard this year. Both works, which might seem to have emanated from completely different worlds, are separated by only twenty-four or so years. The Deutsches Symphonie-Orchester Berlin offers stunning, twenty four carat gold versions of Ein Heldenleben and Amériques.

Hubert Culot

Francis POULENC Sept Répons de Ténčbres, Stabat Mater - Carolyn Sampson (soprano) Cappella Amsterdam, Estonian Philharmonic Chamber Ch, Estonian Ntl PO/Daniel Reuss rec. 2012 HARMONIA MUNDI HMC902149

Of the many things that I have heard during 2014 this remarkable disc definitely stands out. Though I have known both works for years and have gathered several earlier recordings – either in LP or CD format – I had never heard them performed and recorded as here : the singing from both soloist and chorus, the orchestral response and the irresistible commitment of these performances aided by a superb recorded sound do these magnificent masterpieces full justice.

Tőnu KŐRVITS Kreek's Notebook - Royal Holloway Ch, Britten Sinfonia/Rupert Gough rec. 2012 HYPERION CDA 67968

This beautifully sung and produced disc of Baltic choral music is yet another proof of the vitality of the choral tradition in the Baltic countries. Although Kőrvits' music clearly has the lion's share, the whole selection provides an all-embracing survey of that present-day choral tradition.

Aarre MERIKANTO Symphony 2, Ekho - Anu Komsi (soprano) Turku PO/Petri Sakari rec. 2012 ALBA ABCD351 SACD

Aare Merikanto was once considered as a modernist in Finland which led him either to destroy or mutilate some of his more radical scores. The Second Symphony was composed after the composer's time in the army and is sometimes considered as his War Symphony. Stylistically the music is somewhat more straightforward and at times a bit thickly scored but this carefully prepared performance serves the music well. The gem, however, is the marvellous Ekho for soprano and orchestra superbly sung by Anu Komsi. This magnificent work is Merikanto at his very best.

Pehr Henrik NORDGREN Clarinet Concerto, Symphony 1 - Christoffer Sundqvist (clarinet) Finnish RSO/Juha Kangas rec. 2011 ALBA ABCD359 SACD

The Finnish label Alba has championed the music of the late Pehr-Henrik Nordgren for many years and still does so with this first recording of two early works of which the First Symphony may be singled out both as a substantial work on its own right and as a summation of sorts of what the then young composer had gathered during the early stages of his career. Performances and recording are again up to this label's best standards.

Edward GREGSON Dream Song, Horn Concerto, Aztec Dances, Concerto for Orchestra - Richard Watkins (horn) BBC PO/Bramwell Tovey rec. 2013 CHANDOS CHAN10822

Chandos continue their Gregson series with another superb release of this composer's always fine and well-crafted music that has always something to say. Gregson has often been confined, or so do some think, to the brass band world and, although he composed a lot either for brass band or for wind band, orchestral music has always been and still is an important part of his output. These magnificent Chandos releases again bear ample proof of Gregson's liking for and mastery of the orchestra.

Helena TULVE Arboles lloran por lluvia - Taniel Kirikal (counter-tenor) Vox Clamantis, Jaan-Eik Tulve, Arianna Savall (soprano) Estonian Ntl SO/Olari Elts rec. 2001-10 ECM NEW SERIES 2243

This superbly produced disc provides a fine survey of the present output of the young Estonian composer Helena Tulve whose heartfelt and often beautiful music possesses both subtlety and a great expressive strength. Here is a most endearing personality who has things to say and who knows how to say them best.

Robert Farr

My choices in 2013 were very much influenced by the fact that the year was significant as the Verdi and Wagner bicentenary anniversary year. The former is a particular interest of mine as is reflected by my extensive four part Conspectus of 2006, now rather dated, not least by the Verdi recordings included in my list. My list also included two CD recordings from the bel canto era of Rossini, Donizetti and Bellini. In 2014, the increasing emergence of video and CD recordings from those composers, allied to the emergence of star singers who are able to do justice to the composer's vocal demands allow me to include some worthwhile recordings of that genre in my list again. That is not to forget Verdi, as my list includes one of the greatest Verdi singers of a golden generation. Whilst I continue to be put off by idiosyncratic producer concepts, and which marred my Mozart viewing, I include a recording of a work from Music Theatre where the production illuminates the story and allows the cast to show their acting and vocal skills.

Tito Gobbi - 100th Anniversary Edition New PO, New SO, Royal PO/Edward Downes rec. 1965 ICA CLASSICS DVD ICAD5118

Gobbi was perhaps the outstanding actor singer in the post second World war generation that produced some great Verdi singers. I was privileged to see him live as Iago in Verdi's Otello. Despite his small, stature he dominated the stage as great actors do. His acting skills were such that he appeared in no fewer than 25 films. The BBC ran hour-long programmes titled Great Characters in Opera from which this issue is taken. It concentrates on three of Gobbi's greatest operatic assumptions, Scarpia in Puccini's Tosca, and the eponymous Gianni Schicci in the same composer's comic opera. However, his greatest role was as Verdi's Rigoletto of which there are generous extracts with Renato Scotto as Gilda. All are conducted by Edward (later Sir) Downes.

ReJOYCE The Best of Joyce DiDonato ERATO 9341212

One of the outstanding singer actors to appear in the past decade is Joyce DiDonato. She made a big hit at the world famous BBC Promenade Concerts in September 2013. Currently she is outstanding in a number of productions in the bel canto repertoire as exemplified in my choices below. This CD derives from her earlier career a decade or so before, but has all the hallmarks of a great singer in the baroque as well as bel canto repertoire.

Gaetano DONIZETTI Maria Stuarda - Joyce DiDonato (mezzo) Elza van den Heever (soprano) Metropolitan Opera Ch & O/Maurizio Benini rec. 2013 ERATO DVD 2564 632035

Featuring Joyce DiDonato in the eponymous role this film, available in Bluray and DVD, derives from the High Definition transmission from the Metropolitan Opera, New York, in January 2013. It was widely regarded as the best opera transmission of the season with excellent singing and acting in a sensible production.

Jules MASSENET Cendrillon - Joyce DiDonato, Eglise Gutiérrez (soprano) Alice Coote (mezzo) Ch & O Royal Opera House/Bertrand De Billy rec. 2011 VIRGIN CLASSICS DVD 6025099

Again featuring Joyce Di Donato, this time alongside the rarely recorded formidable contralto Ewa Podles, the brilliant acting and singing bring life to a work that is too often overlooked by Rossini's take on the story of Cinderella.

George GERSHWIN Porgy and Bess - Eric Owens, Laquita Mitchell, San Francisco Opera Ch & O/John DeMain rec. 2009 EUROARTS DVD 2059638

It took a long time for this work to establish itself in the repertoire under the headings of either opera or music theatre. This is related to its period of composition and the associated colour prejudice in the USA. Now firmly recognized as a great work it gets its just deserts in this production from the San Francisco Opera.

Gaetano DONIZETTI Belisario - Nicola Alaimo (baritone) Joyce El-Khoury, Camilla Roberts (soprano) BBC SO & Singers/Sir Mark Elder rec. 2012 OPERA RARA ORC49

This recording is the twenty-second opera by Donizetti that Opera Rara have recorded. It was a major objective of company's progenitors to establish a core of recordings of the composers works when they conceived Opera Rara more than forty years ago. With the loss of the long running financial support by the Sir Peter Moores Foundation, Opera Rara have established a tie up with the BBC along with a change in artistic leadership with Sir Mark elder taking an upfront position as Artistic Director. Following last year's Caterina Cornaro, this second recording of a work by Donizetti under this new arrangement continues the high standards previously established and indicates the original objectives will be pursued with vigour and rigour.

Göran Forsling

It's always the same problem at this time of the year: to pick six candidates for The Recording of the Year. Even though I have reviewed fairly little this year – and listened even less to other recordings – there are far more titles on my shortlist than could be included. For instance I had to leave out two 10-CD-boxes with Lauritz Melchior and Leopold Simoneau, two of the very best tenors during the 20th century. I also regret the omission of Diana Damrau's lovely recital Forever and the very stimulating disc with vocal and choral music by Matti Borg.

Giuseppe VERDI Un ballo in maschera - Jussi Björling, Zinka Milanov, Ch & O Metropolitan Opera/Ettore Panizza rec. 1940 IMMORTAL PERFORMANCES IPCD10332

This live recording of Un ballo in maschera from the MET has been available before in various guises but after Richard Caniell' restoration it can now be heard in sound comparable to studio recording of the same vintage. Jussi Björling in one of his best roles is in terrific form and Zinka Milanov matches him excellently.

Giacomo PUCCINI La fanciulla del West - Nina Stemme (soprano) Aleksandrs Antonenko (tenor) John Lundgren (baritone) Royal Swedish Opera Ch & O/Pier Giorgio Morandi rec. 2012 EUROARTS 2072598 DVD

The Stockholm Opera's Fanciulla was a tremendous success live and this DVD has captured it perfectly. Nina Stemme's filmed entrance, running towards the audience in cowboy outfit and then jumping through the silver screen, revolver in hand, is as memorable an opening as I've ever seen.

Félix FOURDRAIN Songs - Liliana Górska (mezzo), Piotr Ejsmont (piano) rec. 2013 ACTE PRÉALABLE AP0323

Felix Fourdrain was unknown to me – and probably to many others as well – but encountering his charming songs, melodious, harmonically inventive and with often surprising accompaniments, implied love at first sight. My find of the year!

Tillägnan (Dedication) Nilla Pierrou (violin) rec. 1974–90 OAK GROVE CD 2034

The third and last box with retrospective material of Nilla Pierrou from, mainly, radio archives, proved possibly even more distinctly that she was one of the greatest violinists of the last forty years, deplorably ignored by the big record companies.

Gustav MAHLER Complete Wunderhorn Songs - Dietrich Henschel (baritone), Boris Berezovsky (piano) rec. 2012 EPR CLASSIC EPRC013

Dietrich Henschel has for quite some time now been one of the most searching and expressive interpreters of German Lieder and here in company with the formidable Boris Berezovsky he exposes the universe of Mahler's songs as well as anyone since Dietrich F-D.

Jake HEGGIE Another sunrise, Farewell, Auschwitz, For a look or a touch - Caitlin Lynch (soprano), Sarah Larsen (mezzo), Morgan Smith (baritone) Music of Remembrance/Mina Miller
rec. 2012/13 NAXOS 8.559770

Now that anti-Semitism is beginning to throw shadows over Europe again, Heggie's Opera of survival about the Holocaust is utterly important as a document of what must never happen again. The texts are horrifying but human and the music superhumanly beautiful. Should be heard by every living creature.

Paul Corfield Godfrey

There have been a plethora of good things coming my way this year, and in order to keep my selection within the bounds of six releases I have had with regret to exclude from consideration any reissues of material which has been previously available. I mention some of these in my comments below. The six discs here are included simply in the order that I reviewed them, and the order implies no distinction or preference.

Ernest BLOCH Schelomo, Voice in the wilderness André CAPLET Epiphanie Maurice RAVEL
Kaddish - Raphael Wallfisch (cello) BBC Ntl O Wales/Benjamin Wallfisch rec. 2013 NIMBUS NI5913

This disc simply has to be one of the highlights of the year, including as it does glorious performances of the two works for cello and orchestra by Bloch splendidly played by Wallfisch and an orchestra currently at the very top of its form. But I should be remiss if I did not also point out that Naxos are in the process of reissuing Daria Atlas's splendid ASV survey of other orchestral works by Bloch, which I hope will lead to a reassessment of this underrated composer.

Giacomo PUCCINI Turandot - Lise Lindstrom (soprano) Marco Berti (tenor) Ch & O Royal Opera Covent Garden/Henrik Nánasi rec. 2013 OPUS ARTE OA1132D DVD

This DVD is a marvellous example of how a modern approach to opera production can pay dividends without throwing overboard the composer's original intentions and destroying the overall effect of a work. The production may be some thirty years old, but it comes up as fresh as paint. The musical performance is not at all bad, either. The reissue of Karajan's 1974 Madam Butterfly effectively trounced the new version from Hamburg.

Richard WAGNER Parsifal - Poul Elming (tenor) Linda Watson (soprano) Hans Sotin (bass) Falk Struckmann (baritone) Bayreuth Festival Ch & O/Giuseppe Sinopoli rec. 1998 C MAJOR Blu-ray 715804

Wolfgang Wagner's Bayreuth productions could be boringly static, but at times the results in this Parsifal are stunningly good. After reviewing some tediously obscure re-interpretations of the score over the last couple of years, this release of what appears to have been a previously unissued recording comes as a breath of fresh air. The final section of the score, with Elming singing and acting superbly, grips the viewer by the throat.

Endless Song - Margaret Fingerhut (piano) rec. 2013 CHANDOS CHAN10826

Many piano recitals can seem bitty and unmotivated, and Fingerhut (who plays superbly) confesses that she has chosen the 'encores' here simply because she likes them. But her choice is adventurous and varied, and the title track by John Metcalf – a gorgeous piece – is alone worth the price of this record.

Giacomo MEYERBEER Vasco de Gama - Bernhard Berchtold (tenor) Claudio Sorokina (soprano) Chemnitz Opera Ch, Robert-Schumann-Philharmonie/Frank Beermann rec. 2013 CPO 7778282

Over the years we have grown use to Meyerbeer's scores being pruned, sometimes drastically, to meet modern concepts of taste; but this first complete rendition of his final opera shows that an uncut recording, for all its dross, also reveals elements in his writing which are highly original, and some of which never even saw the light of day at the first performance edited by the aged Fétis. The singing is not up to the standard of earlier cut versions, but the revelations in terms of musical content make up for this.

John PICKARD Eden, Symphony 4 Gaia - Eikanger-Bjřrsvik Musikklag/Andreas Hanson
rec. 2013 BIS BIS2061 SACD

I have reviewed a number of first recordings of modern music over the past year, but this symphony for brass by John Pickard takes the palm purely because of its imaginative approach to the medium and its absolutely superb presentation by the record company. Mind you, it had to beat off some most interesting competition, including a superb collection of music by Guto Pryderi Puw, Michael Parkin's Do not go gentle on an otherwise somewhat variable collection of music for string quartet, and a reissue of an abridged version of John Tavener's The veil of the Temple.

Stephen Greenbank

Franz SCHUBERT String Quartet 14, String Quintet - Pavel Haas Qt, Danjulo Ishizaka (cello) rec. 2013 SUPRAPHON SU41102

This 2 CD set narrowly missed the 2013 deadline, so it is a delight to be able to include it in this year's choices. It is the latest in a line of superlative recordings this young quartet have made for the Supraphon label. The pairing of these two works is an apposite one, as both have the notion of death and finality at their core. If they have not already, I predict these recordings will become benchmarks. With ideally recorded sound and balance, the performances tick all the right boxes.

Sergei RACHMANINOV Songs - Evelina Dobraceva, Ekaterina Siurina (soprano) Justina Gringyte (mezzo) Daniil Shtoda (tenor) Andrei Bondarenko, Rodion Pogossov (baritone) Alexander Vinogradov (bass) Iain Burnside (piano) rec. 2012/13 DELPHIAN DCD34127

I very much enjoyed this 3 CD Rachmaninov set issued by Delphian containing his complete published song oeuvre. An advantage is that the songs are sung in chronological order by the voices and in the keys in which Rachmaninov conceived them, enabling the vocal timbres and colours that the composer intended to be achieved. Seven singers encompassing the vocal range were chosen, and the whole project was masterminded by Iain Burnside, who acts as a superb accompanist.

Sergei PROKOFIEV Violin Concertos 1 & 2 - Sayaka Shoji (violin) St. Petersburg PO/Yuri Temirkanov rec. 2012 DEUTSCHE GRAMMOPHON 0580370

I have always enjoyed the violin playing of the Japanese soloist Sayaka Shoji who, to my mind, is one of the finest violinists on the concert circuit today. These are two electrifying performances in stunning sound quality. The DG engineers have worked wonders with the warm ambience of the acoustic of the St. Petersburg Grand Hall. Balance between soloist and orchestra is ideal. These are performances which set the bar high.

Johannes BRAHMS Violin Sonatas 1-3 - Yehudi Menuhin (violin) Louis Kentner (piano) rec. 1956/7 FORGOTTEN RECORDS FR997

The catalogue is saturated with recordings of the Brahms Violin Sonatas, but here is something very special. This 1950's recording made by Menuhin with his brother-in-law Louis Kentner at Abbey Road was ignored by EMI, the parent company, and they have never released it on CD. After issuing a plea to Forgotten Records, Alain Deguernel has made it available, using excellent source material, not easy to come by I am told. I have to say that if I were restricted to one version of these sonatas it would, without doubt, be this one.

Annie Fischer: The Centennial Collection Budapest SO/Ervin Lukács, Heribert Esser rec.1953-68 HUNGAROTON HCD41011

To mark the centenary of the birth of the Hungarian pianist Annie Fischer, Hungaroton are in the process of re-releasing some of the wonderful recordings she made with them. This set features the repertoire Fischer excelled in – Mozart, Beethoven and Schubert. I much prefer the improved sound quality in these mid-sixties traversals than the earlier EMI ones. Let's hope there's more to come from this enterprising label.

Ludwig van BEETHOVEN Piano Concertos 3 & 4 - Maria Joăo Pires (piano) Swedish RSO/Daniel Harding rec. 2013 ONYX 4125

Pires' first foray into the studio with a Beethoven Piano concerto has been a resounding success. She is sympathetically partnered by Daniel Harding and the Swedish Radio Symphony Orchestra. Sound quality is top notch, with pianism of the highest order. Hopefully, this is the beginning of a complete cycle.

Michael Greenhalgh

Benjamin BRITTEN Peter Grimes - Alan Oke (tenor) Giselle Allen (soprano) David Kempster (baritone) Britten-Pears O/Steuart Bedford rec. 2013 SIGNUM CLASSICS SIGCD348

How many recordings can offer 4 outstanding features like this one. First, Alan Oke's Grimes as an ordinary bloke from which lyricism quietly emerges. Second, a chorus of great rhythmic and visceral bite. Third, an orchestra of equally raw incisiveness. Finally, Steuart Bedford integrating the whole into a cohesive and moving experience.

Joseph HAYDN Symphonies 92, 93 & 97-99 - London SO/Sir Colin Davis rec. 2010/11 LSO LIVE LSO0702 SACD

Sir Colin Davis died on 14 April 2013. These concert recordings from 2010-11 are a glorious swansong of clean-lined approach to big band Haydn with a hundred players. This should win over even those, like myself, who prefer more historically informed performance, owing to its prevailing geniality and sheer enjoyment of music making.

Joseph HAYDN L'incontro improvviso Overture, Symphonies 99 & 100 - Heidelberger SO/Thomas Fey rec. 2013 HÄNSSLER CLASSIC CD98.014

Very different Haydn from the Davis big band this. Forty players here offer the latest, up-to-datest historically informed manner which manages to be both light in touch and vibrant in contrast as required. If you want the joy of bright, precision clarity you can't do better than this.

Wolfgang Amadeus MOZART Symphonies 39-41 - Orchestra of the Eighteenth Century/Frans Brüggen rec. 2010 GLOSSA GCD921119

I didn't know when my review appeared in June that these 2010 concert recordings would prove a swansong for Frans Bruggen who died on 13 August 2014. Now I'm most struck by their vivacity, particularly of rhythm, yet contrasting with a fundamental lightness of texture, clear-sightedness and intensity of being in the moment.

Ralph VAUGHAN WILLIAMS A Pastoral Symphony, Fantasia on a Theme by Thomas Tallis, Five Variants of 'Dives and Lazarus', The Wasps overture - Sarah Fox (soprano) Hallé/Sir Mark Elder rec. 2012/13 HALLÉ CDHLL7540

Take the slow movement of the Pastoral symphony. Elder makes it glow, yet without warmth and by doing so gets to the heart and torment of this work, an elegy for a ravaged countryside. To Dives and Lazarus he brings space and breadth while showcasing the magnificent body of strings that the Hallé is under his direction.

Sir William WALTON Symphony 1, Violin Concerto - Tasmin Little (violin) BBC SO/Edward Gardner rec. 2013/14 CHANDOS CHSA5136 SACD

Listening again I particularly admire the urgency of Gardner's opening to the symphony, the icy soulfulness of his slow movement and formal, yet resplendent, grandeur of the finale. Add to that the feast of lyricism born of out sorrow in the opulence Gardner and Tasmin Little fully reveal in the Violin concerto.

Ian Lace

El Sistema at the 2013 Salzburg Festival Works by Bernstein, Gerhswin, Ginastera, Mahler & Strauss - National Children's SO Venezuela/Sir Simon Rattle, Jesús Parra rec. 2013 C MAJOR DVD 716908

In 1975 José Antonio Abreu founded the beginnings of the National Children's Symphony Orchestra of Venezuela and later the associated White Hands Choir- all with the aim of helping underprivileged children, some living below the poverty line, others handicapped. An amazing tribute to one man's humanity and imagination and a magnificent concert from very talented young Venezuelans.

Ludwig MINKUS Don Quixote - Marianela Nuńez, Carlos Acosta, Christopher Saunders, Royal Ballet & Opera House O/Martin Yates rec. 2013 OPUS ARTE Blu-ray OABD7143D

Acosta's choreography is a joy, his dancing superb. The chemistry between Nuńez and Acosta is palpable, their partnership so harmonious, so graceful, so deliciously romantic and passionate in their pas de deux. There are striking, eye-catching character dances and ensembles for the rest of the cast. The Minkus music, so attractive and atmospheric, appeals, especially the vibrant and colourful Spanish dance music.

Sir Arnold BAX Four Orchestral Pieces, Phantasy, Overture, Elegy, and Rondo - Philip Dukes (viola) BBC Philharmonic/Sir Andrew Davis rec. 2014 CHANDOS CHAN10829

A fascinating Bax collection especially this premiere recording of the early Four Orchestral Pieces (1912-13) with its hauntingly lovely 'Pensive Twilight' and the lush 'From the Mountains of Home'. Phantasy (1920) reflects Bax's feelings about the political turmoil in his beloved Ireland at the time while the often eerie atmospheric music of the Overture, Elegy and Rondo suggests, perhaps, the misty twilight mythology of Northern Lands?

Sir William WALTON Symphony 1, Violin Concerto - Tasmin Little (violin) BBC SO/Edward Gardner rec. 2013/14 CHANDOS CHSA5136 SACD

With a Symphony No. 1 to be favourably compared with Previn's recording and a Violin Concerto that can be mentioned in the same breath as the recordings of Heifetz and Kennedy who could ask for anything more?

Richard STRAUSS Don Juan, Death and Transfiguration, Till Eulenspiegel's Merry Pranks -
Pittsburgh SO/Manfred Honeck rec. 2012 REFERENCE RECORDINGS FR-707 SACD

Honeck's reading may be a tad wayward with some liberal exaggeration but there is excitement, drama and romance aplenty served in top notch sound. For me this recording joins the best.

Fantasy Trios Frank BRIDGE Phantasie Trio Josef SUK Elegie John IRELAND Phantasie Trio Arnold SCHOENBERG Verklärte Nacht - Dimension Piano Trio rec. 2012 CHAMPS HILL RECORDS CHRCD060

My colleague Nick Barnard's review prompted me to buy this CD mainly because I had always loved the John Ireland and Frank Bridge Phantasie Trios. I was not disappointed. There is, too, a tender rapture that is the Suk Elegie and the Piano Trio arrangement of the Schoenberg Verklärte Nacht so affectingly performed by the Dimension players. Music-making of the highest quality.
Donate and keep us afloat
New Releases


<!- cpo end March 2023 --> all cpo reviews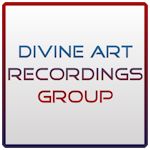 Click to see New Releases
Get 10% off using code musicweb10
All Divine Art reviews
<! apr 12 months Nov 22 - Oct 23 -->