TUDOR RECORDS
TROUBADISC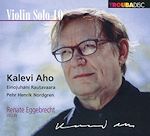 <!- December 2018 -->
A most rewarding CD
Renate Eggebrecht violin
REFERENCE RECORDINGS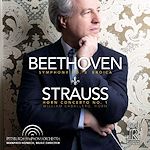 Nick Barnard review
Michael Cookson review
---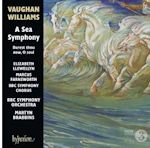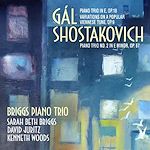 an inspirational performance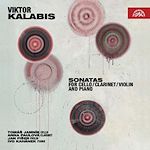 An indispensable acquisition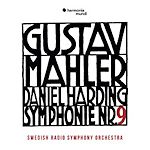 The finest we have had in years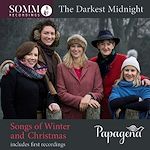 bewitching sound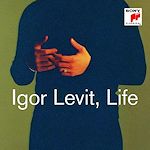 Simply amazing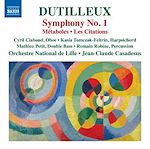 A splendid addition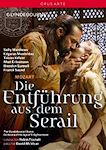 One of the most enjoyable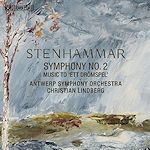 quite superb!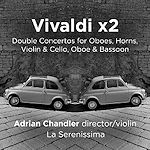 utterly essential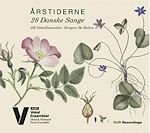 A wonderful introduction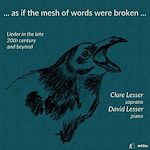 An outstanding CD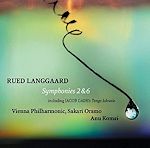 cheer-raising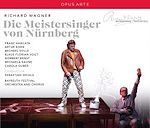 One of the finest versions
Your clickable banner could be here: details If you cannot see an advert click here.



---

| | |
| --- | --- |
| LATEST CD & DVD REVIEWS | Monday October 31st |




210 reviews completed so far this month

Doreen CARWITHEN Film Music BBC Concert O/Gavin Sutherland rec. 2010 DUTTON EPOCH [RB] Some really fine cinema music here high on sumptuous 1950s confidence.

RECORDING OF THE MONTH Ross EDWARDS Violin concerto Jean SIBELIUS Violin concerto Adele Anthony (violin) Adelaide SO/Arvo Volmer rec. 2009 CANARY CLASSICS [NB] A very rewarding disc.

Toivo KUULA Songs and Orchestral Music Susan Gritton (soprano) BBC Concert O/Martin Brabbins rec. 2011 DUTTON EPOCH INTERNATIONAL [RB]

A most impressive disc. Glorious.

René MAILLARD Surviving after Hiroshima, Concerto Grosso, Concerto da Camera 2 Sarah Jouffroy (mezzo) Royal PO/Dionysios Dervis-Bournias rec. 2009 NAXOS [Byz] Music with a neo-Classical feel to it, recalling Stravinsky in spirit if not in style.

Ottorino RESPIGHI Poema autunnale Josef SUK Fantasy Ernest CHAUSSON Poème Ralph VAUGHAN WILLIAMS The Lark Ascending Julia Fischer (violin) Monte-Carlo PO/Yakov Kreizberg rec. 2010 DECCA [OL] The entire disc radiates purity.

Franz SCHUBERT Die Winterreise Laurens Bogtman (baritone), Felix de Nobel (piano) rec. 1954 FORGOTTEN RECORDS [CH] This revival only shows that some records have been forgotten because they weren't especially good.

Richard STRAUSS Don Quixote, Till Eulenspiegels lustige Streiche, Don Juan Paul Tortelier (cello) Berlin PO/Rudolf Kempe, Fritz Lehmann rec. 1954/8 REGIS [MC] I would be perfectly happy if these accounts were the only ones in my collection.

Tomás Luis de VICTORIA Missa Vidi speciosam Ch of Westminster Cathedral/James O'Donnell, David Hill rec. 1984 HYPERION HELIOS [MS] A welcome reissue of simple, committed singing of beautiful and compelling music by Victoria.

Classic Film Scores for Bette Davis - Music by Steiner, Korngold, Newman and Waxman National PO/Charles Gerhardt rec. 1973 SONY/RCA RED SEAL [IL] Nicely unrestrained readings of these powerfully emotional, melodramatic scores.

Rarities of Piano Music Schloss vor Husum - Vol. 22 rec. 2010 DANACORD [JF] Not a few of these pieces are miniature masterpieces.


The Future of record labels in the Classical Music Field Klaus Heyman has read this article. Whilst he found Rob's version entertaining he found the others wide of the mark. We now append the link to a a recent interview he gave to NewMusicBox. All comments welcome.

October Download Roundup #2 by Brian Wilson

NOTICES

Discs received for review A new feature; updated monthly

Shopping on-line? Help us by doing it through MusicWeb Sales page

Advice for Windows Vista Users wishing to play sound samples from reviews



MUSICWEB Special Offer

We had great success with selling the Haydn Symphonies as mp3 files put onto CD (see review). This time we offer the complete organ works of J.S.Bach played by Kevin Bowyer on 8CDs containing 320 kbps mp3 files and a complete set of notes as a pdf file. You can buy these through MusicWeb for just £23 post-free here. Reviews by Brian Wilson and Kirk McElhearn
Same Price: Complete Haydn Symphonies on mp3 CDs review

NOTE: These sets cannot be played on a normal CD player. You will need one of the following: a computer; a portable MP3 device (like an iPod, but not limited to iPods) a DVD player; the latest generation of in-car disc players.

Arkivmusic has over 4000 ArkivCDs which are digital remakes of out-of-print CDs available nowhere else.
New issues now contain full booklet notes link
---

You do not need to visit this site every day:
[Click here for the most recent reviews (last week)]
or click below for accumulated reviews for the month:

Click for alphabetical listings by composer:
[Part 2 A-B] [Part 3 C-L] [Part 4 M-R] [Part 5 S-Z] [Part 6 Misc A-L] [Part 7 Misc M-Z] [Recommended recordings]

[Last month's reviews] [Earlier reviews]

Price symbols


Superbudget £5.99 or less

Budget £6-7.99

Medium £8-10.99

Full £11+

Download

---

MusicWeb - The International Web Site Founder: Len Mullenger [UK], Classical Editor: Rob Barnett [UK], Regular Reviewers: Steve Arloff [UK], Guy Aron [Australia], Tony Augarde [UK], Terry Barfoot [UK], Melinda Bargreen [USA], David J. Barker [Australia], Rob Barnett [UK], Nick Barnard [UK], Robert Beattie [UK], Dave Billinge [UK], Peter Bright [UK], Byzantion [UK], Colin Clarke [UK], Dominy Clements [Netherlands], Michael Cookson [UK], Hubert Culot [Belgium], Evan Dickerson [UK], Gavin Dixon [UK], Robert J. Farr [UK], Christopher Fifield [UK], Göran Forsling [Sweden], John France [UK], Patrick Gary [USA], Pierre Giroux [CAN], Paul C. Godfrey [UK], Michael Greenhalgh [UK], William Hedley [France], Gary Higginson [UK], Neil Horner [UK], Robert Hugill UK], David Jennings [UK], Bill Kenny [UK], William S Kreindler [USA], Ian Lace [UK], Em Marshall-Luck [UK], Oleg Ledeniov [USA]Rob Maynard [UK], David A McConnell [USA], Kirk McElhearn [France], Robert McKechnie [UK], Ralph Moore [RMo] [UK], Dan Morgan [UK], Margarida Mota-Bull [UK], Glyn Pursglove [UK], John Quinn [UK], Carla Rees [UK], Brian Reinhart [USA], Donald Satz [USA], Mark Sealey [USA], John Sheppard [UK], George Stacy, Paul Steinson [UK], Kevin Sutton [USA], Bert Thompson [USA], Simon Thompson [UK], Zane Turner [Australia], Steve Vasta [UK], Johan van Veen [Netherlands], Raymond Walker [UK], Derek Warby [UK], Brian Wilson [UK], Jonathan Woolf [UK] Leslie Wright [USA]. A complete list of contributors can be seen here

---



EXPLORE MUSICWEB INTERNATIONAL


MusicWeb International thank Naxos for the no-strings use of their server to mount the website.

Disclaimer
Any opinions expressed in reviews or articles on this site are those of the author and do not necessarily represent the views of the site owner, Len Mullenger or the Editors. Reviewers and authors retain copyright in their work unless it has been paid for or commissioned by the site owner.
MusicWeb International is a registered Trade Mark 2265784
MCPS/PRS Online Exploitation Licence LE000498
Discs for review may be sent to
Len Mullenger, MusicWeb International, 95 Arnold Avenue, Coventry, CV3 5ND, UK. mobile 07913 999009
MusicWeb Visitor Loyalty
In 12 months
96,000 visitors visited MusicWeb more than 200 times
in addition another
56,000 visited more than 100 times
63,000 more than 50 times (approx once a week)
67,000 more than 25 times
59,000 more than 15 times
60,000 more than 10 times (approx once a month)

---

Recorded Classical Music, Film Music, Soundtrack, Nostalgia and Jazz and live concert reviews plus Composer profiles
are available from MusicWeb. <http://www.musicweb-international.com>.
Make this your home page. What to do if you do not like the way our pages look
Donate and keep us afloat
New Releases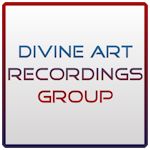 <!-eloquence closes end Jan 2019 extended end Feb->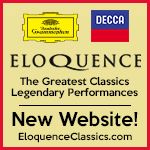 Follow us on Twitter
Editorial Board
MusicWeb International
Founding Editor
Rob Barnett
Senior Editor
John Quinn
Seen & Heard
Editor Emeritus
Bill Kenny
Editor in Chief
Vacant
MusicWeb Webmaster
David Barker
MusicWeb Founder
Len Mullenger