Crotchet Midprice

JIMMY DORSEY

DORSEY DERVISH

ORIGINAL RECORDINGS 1936-1940

Jimmy Dorsey - alto saxophone and clarinet with His Orchestra (various personnel).

Naxos Jazz Legends 8.120625





1. The Darktown Strutter's Ball
2. Dusk In Upper Sandusky
3. Serenade To Nobody In Particular
4. Dorsey Dervish
5. They All Laughed
6. Love Is Here To Stay
7. The Yam
8. Romance
9. All Or Nothing At All
10. Whisper While We Dance
11. Dixieland Detour
12. The Jumpin' Jive
13. A Man His Dream
14. Six Lessons From Madame La Zonga
15. The Breeze And I
16. On The Trail
17. Go Fly A Kite
18. High On A Windy Hill
19. Boog It



Whilst sounding decidedly of its time this disc contains some very good swinging performances. This is a commercial dance band doing what it did best and playing for both listeners and dancers alike in a series of slick, happy-go-lucky arrangements which are undemanding at the same time as being easy on the ear. The level of musicianship is high throughout these recordings - these players were, after all, the cream of the crop as far as popular sidemen went at that time.
The Jazz content is obviously of a secondary consideration, but each soloist gives of his best to produce adequate and often very pleasing interpretations in what must surely have been the spiritual godfather of what is now called "Smooth Jazz" i.e. Jazz that has a commercial slant and does not make too great an intellectual demand on the performer or the audience. Dorsey himself was a good clarinet player and an extremely facile technician on the alto saxophone as can be heard on "Dusk In Upper Sandusky". No less a saxophonist than Lester Young admired Dorsey and claimed him as an early influence along with Frankie Trumbauer.
One aspect of these recordings which make them stand out from other Swing band's efforts at this time is the excellence of the rhythm sections. Of particular merit are the tracks which feature the drumming of Ray McKinley who was to become a star in his own right. His crisp cymbal work on such selections as "Sandusky " and the overall tightness of his sound would not be out of place in any of the great contemporary Kansas City or Territory bands.
The vocalists are all top class band singers able to give maximum impact to just one chorus without altering the mood or flow of the piece as a whole. In terms of big bands the actual forces employed on these sides are often quite small - on many there are only two trumpets, but through careful and astute orchestration there is an impression given of larger numbers. I enjoyed this disc - against my expectations - and think it is a superb documentation of a working band in the late 30's.



Dick Stafford


.




Gerard Hoffnung CDs

Donate and get a free CD
New Releases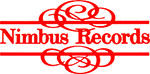 Follow us on Twitter