LOUIS ARMSTRONG
SUGAR - The Best Of The Complete RCA Victor Recordings
Louis Armstrong - Trumpet and Vocals with his Orchestra, Hot Seven, Dixieland Seven and All Stars. The Chick Webb Orchestra and The Esquire All - American 1946 Award Winners.
BMG ( Bluebird ) 09026 - 63851 - 2

Crotchet midprice


1. That's My Home
2. Medley Of Armstrong Hits:
I'll Be Glad When You're Dead You Rascal You; When It's Sleepy Time Down South; Nobody's Sweetheart
3. I've Got The World On A String
4. I've Got A Right To Sing The Blues
5. High Society
6. Basin Street Blues
7. Mahogany Hall Stomp
8. St. Louis Blues
9. Blue Yodel No. 9
10. Long, Long Journey
11. Back 0' Town Blues
12. Sugar
13. Do You Know What It Means To Miss New Orleans?
14. Ain't Misbehavin'
15. Rockin' Chair
16. Jack - Armstrong Blues

This a fascinating re-issue compiled from the complete R.C.A. Victor set. The tracks on this disc cover the years 1932 - 1947 and take Louis from his days as a featured soloist and guest star with various big bands ( some nominally led by him ) to his later glory years with The All Stars.
"That's My Home " is a typical sentimental ballad performance - the type which only Armstrong or Fats Waller could pull off whilst retaining any degree of integrity. The medley of hits is notable for its humorous rendition of "I'll Be Glad When You're Dead You Rascal You" with its vocal recitation for an introduction. " When It's Sleepy Time Down South" was Armstrong's theme tune and this is followed by his only known recorded version of " Nobody's Sweetheart ". The band here is The Chick Webb Orchestra.
The next four tracks feature another big band - probably under the leadership of Teddy Wilson. The two instrumentals- "High Society" and " Mahogany Hall Stomp " are particularly good examples of these New Orleans standards.
"Blue Yodel" has a vocal by Jimmie Rodgers who is regarded as one of the fathers of Country music and is sometimes cited as a very early influence on Elvis Presley. This track is one of those fascinating oddities which occasionally come to light on the more comprehensive re-issue series.
"Long, Long Journey" is an Esquire All-American Award Winners disc from 1946, produced by Leonard Feather and introduced by Duke Ellington - so Armstrong and Ellington did record together prior to the much vaunted ( and truly excellent ) 1960's session made at the time of the filming of "Paris Blues"!
The remainder of the selections on this disc are all of a high standard - the small group sessions being of particular interest as they feature such soloists as Barney Bigard, Kid Ory and Jack Teagarden. "Rockin' Chair " and " Jack - Armstrong Blues " are pure delight as they include the warm vocal interplay between Armstrong and Teagarden.
The level of trumpet playing throughout the disc is, of course, superb. If you do not feel inclined to splash out on the big box set then this compilation is most highly recommended.


Dick Stafford
D.S. is a professional reed player and teacher living in Coventry.







Gerard Hoffnung CDs

Donate and get a free CD
New Releases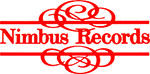 Follow us on Twitter