McCOY TYNER
PLAYS JOHN COLTRANE
McCoy Tyner - piano, George Mraz - bass, Al Foster - drums.
Recorded at The Village Vanguard on September 23 1997 ( John Coltrane's 71st birthday )
Impulse 589 183 - 2

Crotchet Upper midprice

1. Naima
2. Moment's Notice
3. Crescent
4. After The Rain
5. Afro Blue ( Mongo Santamaria )
6. I Want To Talk About You ( Billy Eckstine )
7. Mr. Day

All compositions by John Coltrane except where indicated.



McCoy Tyner has been at the forefront of Jazz piano for over forty years. This disc was recorded live at The Village Vanguard on what would have been John Coltrane's 71st birthday. It is comprised of tunes either written by Coltrane or particularly associated with him ( "Afro-Blue" and "I Want To Talk About You" ). There is quite possibly nobody better to present this tribute than Tyner as he was the pianist in the classic Coltrane Quartet from 1960 - 1965.
"Naima" was the featured ballad on the seminal "Giant Steps " album and is Trane's dedication to his wife at that time. Whilst Tyner performs it at the customary slow tempo it is a much more muscular reading , replacing the original delicacy with a more forceful, probing style. There is a very real sense of structural building throughout this interpretation.
"Moment's Notice" was first heard on " Blue Train " and was actually recorded prior to McCoy Tyner joining John Coltrane ( the much under-rated Kenny Drew was the piano player on the original record). This piece is a modern up tempo swinger ( 32 bars plus a four bar tag ) and a favourite vehicle for such varied performers as Dexter Gordon, Hilton Ruiz and George Coleman. Tyner stays quite close to Coltane's reading here, both in terms of style and tempo.
" Crescent "is a more modal piece ( the solo section is usually played as a minor blues) from the album of the same name.Tyner seems particularly inspired on this track and plays a series of highly inventive choruses which clearly illustrate his ability to develop motifs both melodically and rhythmically.
I first heard "After The Rain" on the " Impressions " record and it has always struck me as being one of Coltane's more under-appreciated compositions. It really is a most poignant and atmospheric ballad. This a very delicate and tasteful version from Tyner with a wonderful sense of dynamics and space.
The next two titles can be found on a variety of "live" albums by Coltrane as well as on studio dates. In fact these tunes along with " Mr P.C. " ,"My Favourite Things" and " Impressions" seem to have been the core repertoire for the Quartet."I Want To Talk About You " was famous for Coltrane's extended cadenza - often the longest part of the rendition. "Afro-Blue" is a joyful African waltz. Both receive excellent fresh interpretations here.
"Mr Day" was first heard on "Coltrane Plays The Blues "and is given quite an up-beat performance here with surging single note runs accompanied by thundering chords.
McCoy Tyner was obviously on top form for this date. His characteristic driving wave-like style is well to the fore complemented by his multi-noted arabesques. The contributions of Mraz and Foster are excellent throughout as one would expect of such renowned players. This is modern piano jazz of the highest calibre.


Dick Stafford

D.S. is a professional reed player and teacher living in Coventry.







Gerard Hoffnung CDs

Donate and get a free CD
New Releases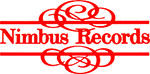 Follow us on Twitter