Crotchet midprice
STEPHANE GRAPPELLI

LE TOIT DE PARIS

Stephane Grappelli, violin
Raymond Fol, piano
Tony Ovio, guitar
Jack Sewing, bass
Andre Hartman, drums

Recorded in Paris on October 28, 1969

RCA Victor Gold Series 74321887172

1. Rain Check
2. Camelia
3. I Got It Bad And That Ain't Good
4. Andrée
5. What Am I Here For ?
6. Tabou
7. Denise
8. Flamingo
9. Time On My Hands
10. Zelda
11. Anna
12. Light
13. So Long


This is a welcome re-release for Grappelli fans, featuring the violinist in top form with a European rhythm section playing a mixture of standards,lesser known tunes and originals. The session took place in 1969 whilst Grappelli was semi - resident at The Paris Hilton ( from 1967 - 1972 ). At that time he was employed to play in the restaurant for the benefit of the diners.
The disc is full of the expected charm and virtuosity and it is interesting to hear the development of Stephane's ideas from his days with Django Reinhardt. There is the same sense of effortless swing but there are also overtones of the music that had evolved in the subsequent years. In places one can hear quite modernistic passages particularly in his revised use of the diminished scale and chord.
The accompaniment on this session is excellent and in the best of taste . Although there is the odd solo from someone else, the whole is very much a Stephane Grappelli occasion . His tone is full and flowing and there is a vibrancy to his playing that became more apparent in his maturity. His compositions on this set are poignant and reflective and redolent with his Gallic personality. "Raincheck" is one of Billy Strayhorn's lesser known tunes ( there is a great version of it on Joe Henderson's "Lush Life" ) and Grappelli gives a thoughtful interpretation of it on this session. The other Ellington associated piece is also very good - "What Am I Here For", which was an early feature for Ben Webster.
Overall this is a most attractive issue which is strong enough on melody to appeal to those listeners who are not primarily Jazz followers.

Dick Stafford.







Gerard Hoffnung CDs

Donate and get a free CD
New Releases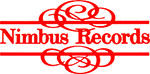 Follow us on Twitter