paid for
advertisements

<!- Forgotten to FEb 2023-->
---
100th birthday of Mieczyslaw Weinberg on December 8, 2019.
Renate Eggbrecht has recorded all 3 violin Sonatas
All Troubadisc reviews
FOGHORN Classics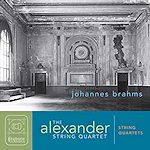 Brahms String Quartets

All Foghorn Reviews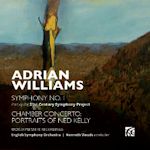 Symphony No 1
Portrait of Ned Kelly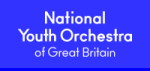 Follow us on Twitter
Editorial Board
MusicWeb International
Founding Editor
Rob Barnett
Editor in Chief
John Quinn
Contributing Editor
Ralph Moore
Seen & Heard
Editor Emeritus
Bill Kenny
MusicWeb Webmaster
David Barker
Postmaster
Jonathan Woolf
MusicWeb Founder
Len Mullenger
Discs for review may be sent to:
Jonathan Woolf
76 Lushes Road
Loughton
Essex IG10 3QB
United Kingdom

jonathan_woolf@yahoo.co.uk
---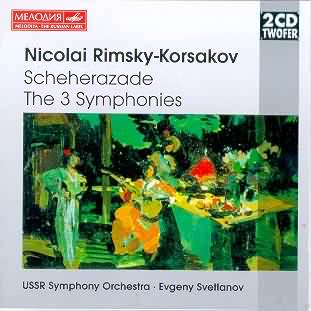 Nicolai RIMSKY-KORSAKOV (1844-1908)
Symphony No. 1 (1861-65) rec 1977
Symphony No. 2 (Symphonic Suite)
Antar (1868, rev 1875, 1897) rec 1983
Symphony No. 3 (1873) rec 1983
Sheherazade (1888) rec 1969
USSRSO/Evgeny Svetlanov
BMG-Melodiya Twofer 74321 40065 2 [76:18 + 74:41]

This generously timed set presents, in glowing performances and bruisingly vivid brazen sound, the symphonic legacy of one of the world's greatest orchestral colourists. It lacks only the Sinfonietta on Russian Themes (1880) to make it a complete canvas of Rimsky's symphonic oeuvre. As it is, the set offers four very substantial works across two well-filled discs.

In 1985 Svetlanov recorded most of the other orchestral works and these were well done on a now deleted pair of Olympia discs (OCD211, 227) which included the 'missing' Sinfonietta.

The only truly well-known work on offer is the concert favourite, Sheherazade. This has been recorded countless times by all manner of orchestras and conductors. Over the years I have heard several of the recordings most highly praised and have always counted the present one high in the poetry and drama stakes. Svetlanov's is the version which I for some years had on tape and through which I came to know the piece. I have never heard it in concert; still less have I heard live the other symphonic works here. I count Beecham's and Stokowski's RPO recordings to be among the best. Stokowski's resplendent last version (with the LSO) was very strong indeed but I am not sure if it is still available.

Svetlanov's orchestra is imposingly black-toned in the brass which play with a malevolent edge whenever the Sultan's music enters. The solo violinist in the USSRSO was Heinrich Friedheim when this recording was made in 1969. I would like to know more about him and how someone with such a German name came to be leader of the USSRSO. His tone is beguiling, allusive and sensual.

The attack by the strings is heavily accented with bows digging deep. The orchestral lines are underscored and etched. Highlights include a delectable dialogue between violin and flute at 8:01(track 1). Because the work became a concert war-horse we tend to forget the magnificence and generosity of Rimsky's melodies which seem to spin their silk and gold endlessly. The cobalt-black brass have great attack. The sound is of a grand orchestra in a richly reverberant acoustic but with sufficient damping to prevent textures becoming muddled.

Svetlanov can spin a sinuous serenade of the night with the best and has just the right sense of pacing, slowing and quickening - hesitancy and impetuousness. At 7:17 on track 3 Freidheim's bow can be heard scudding across strings. Friedheim colours the tone of his instrument hoarsely, perhaps suggesting that the eponymous heroine is beginning to lose her voice. He plays the role of the liberated woman animatrix to perfection. A great example of 'girl power' triumphant over the Sultan's male oppression. However as the composer warned us we should not become too fascinated by the plot and the titles of the movements. The music is grand in the amplitude of its imagination and in its potently exotic enchantment well caught in the closing bars as Friedheim evokes the long-eyelashed eyelids of the beautiful storyteller closing in sleep.The composer was 44 when he completed the work. It is the latest composition on these discs.

The first symphony is nowhere near so striking, though obviously an accomplished piece by a young composer (21) in awe of Schubert, Beethoven and Dvorak (the early symphonies). The middle movement seems to hint at the main theme in the middle movement of the Tchaikovsky first piano concerto. The final movement ends in sharply defined and burred brass fanfares. Overall though the symphony plays well in the charm league occupied by many of the works of Glazunov and Raff.

Antar is one of Rimsky's least appreciated works. It is a close cousin in spirit to Sheherazade and the slinky enchantress Gul-Nazar is a sister in spirit to the Arabian teller of tales ... marvellous tales. She is also not a long step away from Balakirev's deadly Tamara. The pacing by Svetlanov is elastic and pliant. He weights the liturgical and oriental tunes with an ear to curves and melodrama. Heart-breaking intensity, stuttering barbarous shouts from the trombones distinguish this masterful work as does a certain heroism. In the second movement horns can be heard calling away and resolving into a toe-tappingly compulsive 'trish trash' dance. The third movement's stamping dance literally lilts into a tune and then a great majestic dance with chirping wind in background. Track 3 at 5:54 is an illustration of how Svetlanov gloriously draws out the brass. The fourth movement has a long Tchaikovskian sobbing line hinted at by oboe the at first but soon developed without restraint by the orchestra. Let no-one underestimate the glories of this work and this performance. The Monteux is a highly-rated historic performance in sound to match. The Svetlanov Hyperion is highly thought of but is not generously coupled. There are also Chandos and DG versions.

The Symphony No. 3 opens in whispering snow and develops into a stertorously tramping dance. This becomes increasingly dashing. Rimsky has left behind orientalism now and follows cleaner classical lines. The work includes a great sledging hymn to winter - all icy pools and snow-hung trees rather like Tchaikovsky's 'Winter Daydreams' and Winter from Glazunov's 'Seasons'. This work is more appealing than the first symphony but you should not expect great tunes. The final movement is tender and coaxing not a million miles from Hollywood and Korngold.

Each disc offers a better known work with a lesser known work.

Recording quality is never less than respectable. It is vivid and clear. Refined it isn't. However this music benefits from a blend of opposites: wild abandon and a disciplined unanimity of attack. Both are in evidence in both technical and performance values.

The more you listen to this music the more apparent becomes the debt owed by Ravel, Stravinsky, Bax, Guridi, Debussy, Holst and a host of others.

Apart from its significance in the history of music of the romantic imagination these works, and especially Antar and Sheherazade, are loveable and carry a potent magic still. Recapture that magic with Svetlanov and these Russian musicians and recordings. If you are tired of smoothed and refined international edges in recordings and crave the peppery and imaginative in music these recordings are for you.

Good notes by Sigrid Neef.

There is no similarly coupled competition.

Highly commended.

Rob Barnett

The following additional information courtesy of Mark Goildenberg:

I've recently read your excellent review of Evgeny Svetlanov's recording of Rimsky-Korsakov's music. In case you are still interested to know more about Svetlanov's concertmaster Heinrich Friedheim, here is some background information. Friedheim was a Polish Jew born in Warsaw on 2 March 1921. His teacher in Warsaw was E. Matiasiak (sp?), a student of S. Bacewicz. He graduated from the Warsaw Conservatory in 1939. The same year, Friedheim escaped to the USSR after the outbreak of World War Two and continued his studies at the Moscow Conservatory in 1940-41 and 1946-7, his studies presumably interrupted by military service. At the Conservatory his teachers were Prof. Yampolsky (the teacher of Leonid Kogan, Julian Sitkovetsky, Boris Goldstein and many others) and his assistant Prof. Yankelevich. He later graduated from the Gnessin Institute in 1967 (the class of Prof. Yankelevich). In 1940-41 he was a member of the USSR State Symphony, in 1948-51, the concertmaster of the Opera Orchestra of the All-Union Radio, and 1951-56 he was with the Grand Symphony Orchestra of the All-Union Radio. Finally, in 1956, he was appointed concertmaster of the USSR State Symphony under Svetlanov from the 1960s until his death in Moscow on 16 September 1981.

And here is a short bio of Friedheim (in Russian).

---
| | |
| --- | --- |
| | |
Donate and keep us afloat
New Releases
<!- Bridge end Sept 2022 -->


<!- cpo end Sept 2022 --> all cpo reviews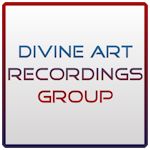 Click to see New Releases
Get 10% off using code musicweb10
All Divine Art reviews
Recordings of the Month
September 2022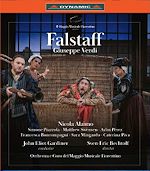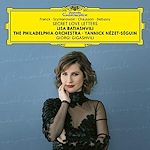 Secret Love Letters
Lisa Batiashvili
August 2022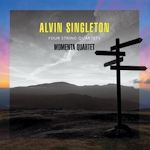 String Quartets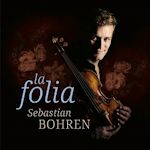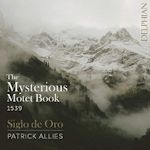 Yi Lin Jiang - Dualis I