paid for
advertisements

---
100th birthday of Mieczyslaw Weinberg on December 8, 2019.
Renate Eggbrecht has recorded all 3 violin Sonatas
FOGHORN Classics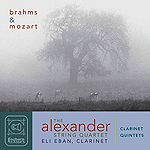 Mozart Brahms
Clarinet Quintets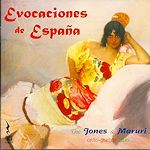 New Releases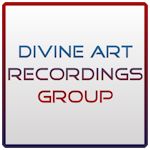 Click to see New Releases
Get 10% off using code musicweb10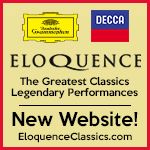 Follow us on Twitter
Editorial Board
MusicWeb International
Founding Editor
Rob Barnett
Editor in Chief
John Quinn
Seen & Heard
Editor Emeritus
Bill Kenny
MusicWeb Webmaster
David Barker
Postmaster
Jonathan Woolf
MusicWeb Founder
Len Mullenger
Discs for review may be sent to:
Jonathan Woolf
76 Lushes Road
Loughton
Essex IG10 3QB
United Kingdom
Ph. 020 8418 0616
jonathan_woolf@yahoo.co.uk
---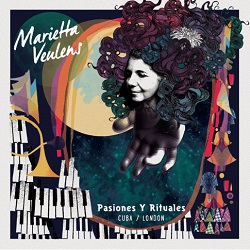 Marietta VEULENS
Pasiones y Rituales
Quimeras [11:47]
Encuentros [13:51]
Misa Matancera [18:43]
Marietta Veulens (piano)
rec. 2014-2016, London and Brighton; 1992, National Theatre Havana (Yoruba drums and voices from "Misa Matancera")
MVM MUSICA MVMCD001 [44:30]


This album is, as Marietta Veulens states, "… the culmination of a project many years in the making which began in Matanzas, Cuba, where as a child [she] lived close to the port, on the fringes of the predominantly Afro-Cuban neighbourhood, Simpson". Her previous CD "Piano Cubano" (Lorelt LNT 123) received a favourable review from Gary Higginson in 2006. This latest collection, as she comments, has taken nearly two decades to compose; three very personal works. each dedicated to a family member. Whilst her music may be easier to enjoy than describe, it should appeal to anyone with an open ear and who are drawn to Cuban music and drums and pianos expertly played with feeling and well recorded. I found the short but concise notes on Ms Veulens' website very helpful in putting this enjoyable but intricate and intense music in context. There are also photographs of some of her live concert appearances as well as of musicians and others involved in this project.

Quimeras, "inspired by [her] aunt, musician and choir-master, alludes to the bolero, central to Cuban and Latin popular music expressing intense emotions". After a highly emotional piano entry the music develops as other musicians join in the proceedings. I would describe the sounds as like a rhythmic samba. It has an intoxicating appeal. Ideally it should be played at the end of the day in semi-darkness and allowing the imagination to work with the hypnotic melody. Like all three works there is a sound sample on her website. A very encouraging and intriguing start and like Gary Higgison, I'd love to hear her music live.

Encuentros is dedicated to Marietta's mother, her first piano teacher, and to her father, an amateur percussionist and rumba dancer. Written in Brixton, London, it combines memories of past friends and new ones. After the trumpet joins the piano for a few minutes, the music develops into a "Rumba" which conjures up the image of dancing and develops into a passionate episode. It all seems very personal and sincere. The tension breaks as the trumpet and dance rhythm returns. There's opportunity throughout for Veulens to exhibit her fine and ardent technique. The final part is a full-blown dance and has an exultant quality that I found most appealing. In the booklet notes, which are extended from those on the website, she explains that the piece was first performed in the Cuban provincial capital of Matanzas. For the London recording, percussionist Wilmer Sifontes played more than fifteen instruments.

Misa Matancera (Mass), dedicated to sister Ana and her life companion Noelia, has drums and voices. This was recorded in 1992 and illustrates how long Ms Veulens has been crafting these pieces. Over the piano there is chanting reminiscent of "Kyrie eleison", the commencement of the Latin Mass, and this forms the first movement. Afro-Cuban drums then herald the second movement together with singers Danza Contemporánea de Cuba, directed in the Teatro Nacional in La Habana in 1992. This has a mysterious and somewhat sinister quality with whispering over the increasingly persistent drumming. Add to this wailing and whistling which achieves an overall slightly disturbing effect. It also serves to convey the transculturation that has evolved and which was a crucial part of Veulens' relationship growing up with her sister. A cello introduces a more reflective movement Celebración with a "riverlike" piano accompanying a passionate melody. The Kyrie-style incantation returns in the penultimate movement Contemplación. This precedes comments from a crowd in Catarsis which ends very abruptly and left me slightly bereft. A profound work which will benefit from constant replaying but has left a strong impression on this listener.

It has been a pleasure to hear this original album which is clearly the culmination of a lot of thought, emotion, effort and, above all, inspiration by the composer. I urge readers to sample the extracts of this disc with an open mind. Listening to all proves very enlightening and enjoyable.

David R Dunsmore

Other performers include Oliver Savill, Davide Mantovani, Sid Gauld, Wilmer Sifontes, Liliana Chachian.

---
| | |
| --- | --- |
| | |
Donate and keep us afloat
Recordings of the Month
March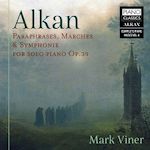 piano music Vol 4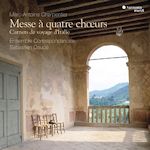 Charpentier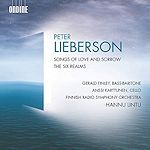 Songs of Love and Sorrow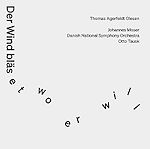 Thomas Agerfeldt OLESEN
Cello Concerto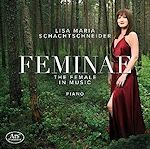 The female in Music
February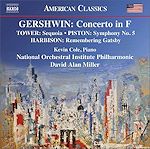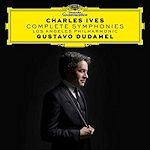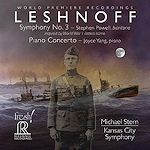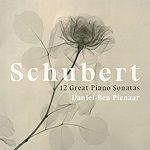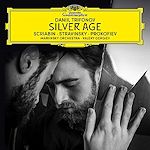 January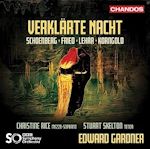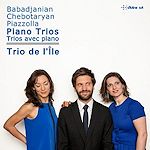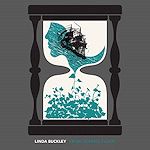 Linda BUCKLEY
From Ocean's Floor