paid for
advertisements

<!- Forgotten to FEb 2023-->
FOGHORN Classics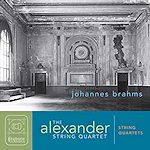 Brahms String Quartets

All Foghorn Reviews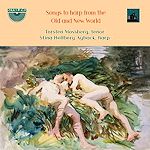 Songs to Harp from
the Old and New World

all Nimbus reviews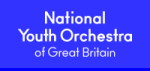 Follow us on Twitter
Editorial Board
MusicWeb International
Founding Editor
Rob Barnett
Editor in Chief
John Quinn
Contributing Editor
Ralph Moore
Webmaster
David Barker
Postmaster
Jonathan Woolf
MusicWeb Founder
Len Mullenger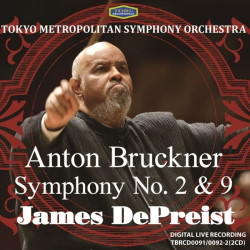 Anton BRUCKNER (1824-1896)
Symphony No. 2 in C minor WAB 102 (1872/77 Mixed Version, ed. Haas) [52:34]
Symphony No. 9 in D minor WAB 109 (1894 ed. Nowak) [55:39]
Tokyo Metropolitan Symphony Orchestra/James DePreist
rec. live, 12 April 2006, Suntory Hall, Tokyo (2), 17 April 2006, Tokyo Bunka Kaikan (9)
TOBU TBRCD090091/2-2 [2 CDs: 108:13]


I do not know why this issue has been delayed so long but these symphonies were recorded while the late James DePreist was the popular Permanent Conductor of the Tokyo Metropolitan Symphony Orchestra from 2005 to 2008.

This double-bill makes for an interesting contrast between Bruckner's early symphony – early, that is, relative to his symphonic output, as he was actually in his late forties when it was completed – and the mature mastery of his unfinished Ninth.

The performance here of the "Symphony of Pauses" is one of the fastest on record, the Adagio in particular being particularly swift. DePreist sets a brisk , almost breathless, pace from the start, such that it comes as no surprise that the music needs to pause to catch its breath, and the second "yodelling" theme on the violins, set over a lovely melody on the cellos, is similarly pacy, such that he is already a minute faster than Giulini by the time the first climax occurs only four minutes in to the movement. This generates a kind of excitement but the lack of heft in the bass instrumental department, compared with the Vienna Symphony Orchestra for Giulini, makes the music sound comparatively lightweight. On the other hand, there is some skilled and delicate playing here in the woodwind arabesques and from the flute in particular, even if they sound rushed. That momentum is sustained through to the frenetic coda.

The high-point of any performance of this symphony must be the lovely Andante. It was first designated by Bruckner as an Adagio and that, in combination with the instruction "feierlich, etwas bewegt" (solemn, somewhat stirring), surely gives a clue to how it should be played; here, it really isn't given time to expand and the first multi-voiced, bucolic theme, underpinned by perky pizzicato, here risks sounding perfunctory, at least to begin with, but DePreist finds more tenderness and gravitas as the movement unfolds in more a complex, melodically varied manner. However, at no point does he achieve the kind of rapt, mystical concentration which pervades Giulini's recording with the VPO. Again, the principal flute distinguishes him – or her- self.

I repeat my mantra that even in merely competent hands, Bruckner's Scherzos are bombproof but again, DePreist's slick, over-pressed manner in the two outer sections does it no favours; this is not a dance but a stampede. The Trio is more appropriately paced and I suppose the return to the default tempo for the first, hammered subject generates a certain crude frisson. The complex finale, interweaving three separate themes, is easily the most successfully accomplished of the four movements here, as its mainly propulsive thrust suits DePreist's driven manner, yet he also relaxes properly for the pastoral intermezzo, then builds satisfyingly to a rousing conclusion. Overall, however, as you will by now have gathered, I do not find this to be a recording to displace Giulini's.

DePreist's conducting of the Ninth is relaxed and confident in manner but rather soft-edged. Nothing feels especially urgent, an impression reinforced by the resonant glow of the ambience of the recording location. For me, the first movement does not take off until the coda; the playing is elegant and for the most part we are conducted on a gentle stroll round Bruckner's garden with barely a cloud to disturb the view but finally more tension is generated for that granitic conclusion.

The demonic Scherzo isn't very demonic; really a great deal more grunt is required for that tutti reply to the pizzicato opening subject. First time around, I immediately whipped out the disc and inserted Karajan's to check I wasn't deluded and yes, there it was: a slightly more deliberate tempo, better control of dynamics a sharper edge to the pizzicato plucking and a generally more menacing air - not a huge difference but noticeable. The Trio is competent but without the whimsy and fantasy it can have; again, you notice how much subtler and varied is Karajan's use of dynamics and phrasing. A recording of Bruckner's Ninth stands or falls by its Adagio and anyone who attended this concert would come away satisfied until he or she compared this recording of it with…yes, I know, I am becoming repetitive and sounding slavishly idolatrous, but you get my point. This a perfectly agreeable performance by a fine conductor and orchestra but there is an impact and intensity in – shall we say? - the best versions quite absent here in Tokyo.

The sound here is good, if a bit soft-grained, and there is minimal audience but inevitably a few unfortunately intrusive coughs and sneezes.

Incidentally, back in 1992, a previous principal conductor of the same orchestra here, Hiroshi Wakasugi, made another fine, but slightly low-key, recording of the Second on the bargain Arte Nova label. The most recommendable remains Giulini's recording with the VPO in the Musikverein in 1974, referred to several times above as a benchmark. With regards to the Ninth, the plethora of superior, alternative recordings renders this one superfluous to requirements.

Ralph Moore

This review reproduced here by kind permission of the Bruckner Journal for whom it was originally written.

---
| | |
| --- | --- |
| | |
Donate and keep us afloat
New Releases


<!- cpo end March 2023 --> all cpo reviews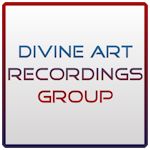 Click to see New Releases
Get 10% off using code musicweb10
All Divine Art reviews
<! apr 12 months Nov 22 - Oct 23 -->