paid for
advertisements

<!- Forgotten to FEb 2023-->
FOGHORN Classics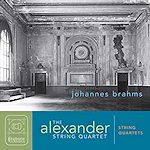 Brahms String Quartets

All Foghorn Reviews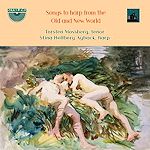 Songs to Harp from
the Old and New World

all Nimbus reviews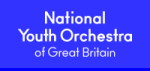 Follow us on Twitter
Editorial Board
MusicWeb International
Founding Editor
Rob Barnett
Editor in Chief
John Quinn
Contributing Editor
Ralph Moore
Webmaster
David Barker
Postmaster
Jonathan Woolf
MusicWeb Founder
Len Mullenger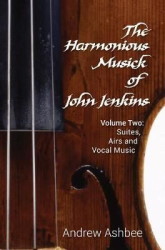 Support us financially by purchasing this from
The Harmonious Music of John Jenkins - Volume Two: Suites, Airs and Vocal Music
by Andrew Ashbee
Published 2020
312 pp.
ISBN 978 0 907689478
Toccata Press


The first volume of Andrew Ashbee's two-volume study was reviewed here in 2006 and was valuable in presenting a biographical study of the composer – albeit it's a constant frustration that so little concrete information remains – and then focusing on his five major collections of viol fantasias. Despite his prolific output and the fact that he was employed in the houses of East Anglian nobility, his promotion to the status of court musician at Charles II's restoration (he played theorbo and also Lyra viol) came rather too late for Jenkins as he was by then nearly seventy and was thereafter rarely to visit London, though he must have spent some of his earlier life there. He died in 1678.

The first volume necessarily considers the medium by which he is perhaps best known, the viol consort music that occupied the earlier part of his life. The vogue for this instrumentation was at something like its apogee in the 1620s when Jenkins was in his twenties and at the forefront of English writing for the instrument. This final volume considers a wider range of music, pre-eminently the Fantasia-Suites for various instruments – treble, bass and organ or two trebles, as well as music for bass viols, Lyra viol, various Airs and some miscellaneous instrumental works.

Though biographical and personal details are exiguous it's clear that Jenkins was less of an innovator than a musical consolidator. He had achieved national eminence by the early 1630s by which time he was in his early 40s. It's valuable to see here the reproduction of Jenkins' own list of the Fantasia-Suites of Giovanni (John) Coperario, so powerful an influence on him as well as on William Lawes, which Jenkins must have used as models and from which he developed his own individual style. Ashbee goes into pertinent detail in his description of Jenkins's procedures in his Fantasia-Suites advancing the idea that they are as carefully planned as any of his more popular viol fantasias. The Third Group in particular comes in for high praise from their extensive and complex fugal openings, via the richness of the two bass textures to their florid divisions. It's clear that they demand considerable technical facility from the performers.

There's a valuable examination of those ten anonymous suites for three trebles, bass viol and continuo and the cross-European perambulations of a manuscript now held in Hamburg. Though their French influence – possibly a consequence of having been written for performance at court - is unusually pervasive for Jenkins, it's now been established that these works are indeed by him and not by the Swedish violinist and composer Thomas Baltzar, who was active in England at the time.

Ashbee stresses the musical importance of the 32 Ayres for two trebles, two basses and organ, almost certainly composed in the 1640s. One is a very rare example of programmatic music, the Air called 'Nuwark Seidge' (ie Newark Siege) where the Royalist victory in March 1644 forced a Parliamentarian retreat. This eager Pavan, he suggests, was to cheer his royalist patrons, and though the town was to fall two years later the series of works proved enduringly popular after the Restoration. Tabular lists help one understand the numerical ordering of the Airs, their individual keys and the dance movement concerned. Numerous musical examples here – and indeed throughout the book (printed with clarity and with fine definition) - elucidate Ashbee's points still further.

A particular Christ Church manuscript collects almost all Jenkins' surviving four-part airs. Fully two-thirds of the pieces in this manuscript [MSS 367-370] are by him. Intriguingly very few are by William Lawes, a discrepancy that suggests Jenkins' contemporary significance, and not simply in the context of a single manuscript such as this. Charles Coleman and Maurice Webster also feature rather more than Lawes, which reinforces the compositional strength to be encountered in this form at the time.

It seems he composed no (or very little) lute music, though he performed on the lute and his vocal music was denigrated by Roger North, who pithily true to form noted that 'His vein was less happy in the vocall part'. Between 28 and 40 vocal pieces are believed to exist, a trifling number set alongside those by William and Henry Lawes or Mathew Locke but Ashbee is at pains to be fair. He notes that whilst some of the vocal settings are instrumental-minded they shouldn't be ignored. The best of Jenkins in this respect is his occasional writing, notably his elegy for William Lawes, a moving pastoral dialogue and an example of a just conjunction between text, medium and setting.

Ashbee ends by comparing Jenkins' music-making to the East Anglian landscape. One feared he was pursuing NoŽl Coward witticisms here but contents himself not with the flatness of the terrain but instead focusing on the 'smooth and undulating' topography of Jenkins' music rather than the dramatic scenery of Lawes, Locke or Purcell. How well Jenkins sits in the later Norwich School of painters John Crome and John Sell Cotman, both of whom are cited by Ashbee, you can perhaps judge for yourself when you next listen to the music of this significant and valuable composer.

Jonathan Woolf

A valuable follow-up.

---
| | |
| --- | --- |
| | |
Donate and keep us afloat
New Releases


<!- cpo end March 2023 --> all cpo reviews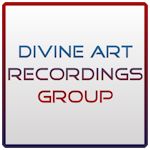 Click to see New Releases
Get 10% off using code musicweb10
All Divine Art reviews
<! apr 12 months Nov 22 - Oct 23 -->