TROUBADISC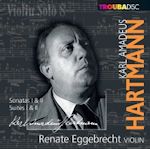 <!- December 2018 -->
colourful imaginative harmony
Renate Eggebrecht violin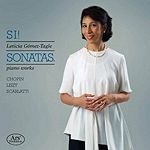 Leticia Gómez-Tagle
Chopin, Liszt, Scarlatti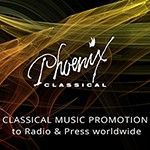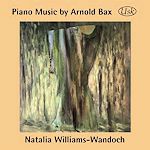 Bax Piano Music
---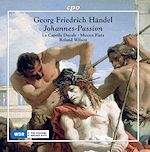 Superior performance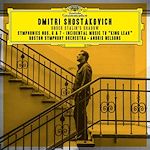 Shostakovich 6&7 Nelsons
Notable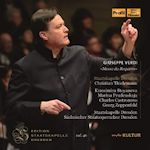 Verdi Requiem Thielemann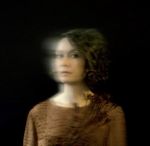 Marianna Henriksson
An outstanding recital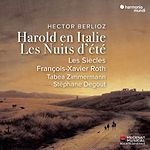 this terrific disc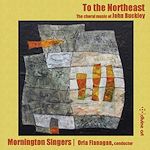 John Buckley
one of my major discoveries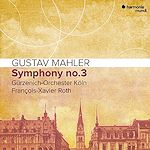 François-Xavier Roth
A game-changing Mahler 3
........................................
Bryden Thomson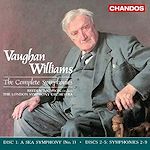 Symphonies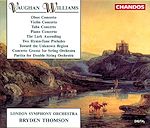 Vaughan Williams Concertos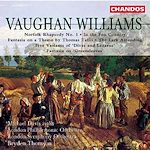 RVW Orchestral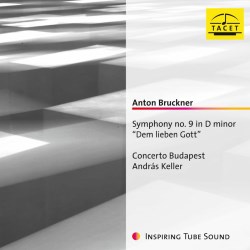 Support us financially by purchasing this from
Anton BRUCKNER (1824-1896)
Symphony No. 9 In D minor - Dem Lieben Gott; (ed. Nowak)
Concerto Budapest/András Keller
rec. 2017, Budapest
TACET TACET245 SACD [60:30]

This is the first Tacet release devoted to the music of Bruckner and also the first for András Keller, violinist with the Keller Quartet, as a conductor. The Tacet label's "Real Surround Sound", supposedly uses "the whole acoustic space" to replicate the experience of listening in a concert hall; I can only say that listening on conventional two-speaker equipment or headphones, I do not perceive the benefits they hope will proceed from their recording technique; to my ears, the orchestra in general sounds oddly distant, yet the timpani are too prominent and balances are wrong, but, as the "Audio System Requirements" note is at pains to point out, that should not be the case for those centrally placed to listen in SACD on more than two speakers. I am fully prepared to believe that the desired acoustic and perspective are obtained on the correct equipment, so reserve judgement in that regard.

However, for the Bruckner devotee, no matter how much we appreciate modern engineering, the sound must surely always yield in importance to the quality of the performance and that is where I have my reservations. Recorded over five days by distinguished musicians in top-flight sound, one would hope and even assume that the product would be exceptional, but I simply cannot hear anything special in the result. I hear too much of the kind of pulling about of tempo which I find uncongenial in much of Jochum's Bruckner, yet others prize that conductor's approach so, again, I can only plead my personal case and not presume to speak for others. I like my Bruckner strong and steady, without sudden accelerandi and ritardandi; for the most part the music here is erratically paced and perfunctorily phrased, losing the requisite pulse and flow. It often seems to be going nowhere in particular, but rather halting to deliver too obviously calculated effects, some of which border on the self-regarding, if not vulgar.

I first listened to this back-to-back with a new recording of the Ninth from Kenshiro Sakairi and the Tokyo Juventus Orchestra, and was struck by the disparity between them: tempi are overall very similar, yet in the very opening of the first movement, for example, Keller sounds sluggish rather suspenseful, the Scherzo is tame and under-energised, and the climax of the Adagio is a non-event compared with the grandeur of the Japanese performance. The Concerto Budapest – formerly the Hungarian Symphony Orchestra – is clearly a fine outfit but going through the motions.

It s hard to put one's finger on how and why a recording over which the performers and engineers have evidently laboured should emerge as lacking Innigkeit, but that is my sad conclusion and leaves me wondering why anyone other than the curious audiophile would invest in this new issue; a competent run-through is not a substitute for those recordings which display real, in-depth engagement.

Ralph Moore

This review commissioned by The Bruckner Journal and reproduced here by their kind permission.

---
| | |
| --- | --- |
| | |
We are currently offering in excess of 51,000 reviews
Donate and keep us afloat
New Releases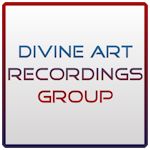 Special offer 50% off
15CDs £83 incl. postage




Follow us on Twitter
Editorial Board
MusicWeb International
Founding Editor
Rob Barnett
Editor in Chief
John Quinn
Seen & Heard
Editor Emeritus
Bill Kenny
MusicWeb Webmaster
David Barker
Postmaster
Jonathan Woolf
MusicWeb Founder
Len Mullenger