£11 post-free anywhere


Special Offer
Complete Chopin
17 discs
Pre-order for £100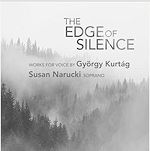 Works for Voice by György Kurtág
---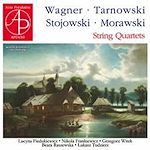 Best Seller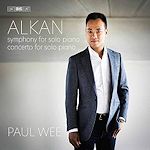 Symphony for solo piano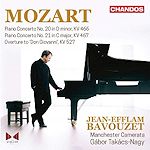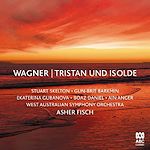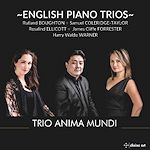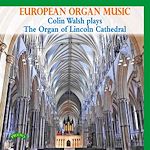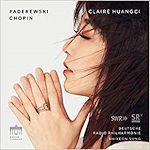 Chopin Piano Concerto No.1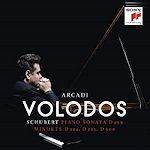 Schubert Piano sonata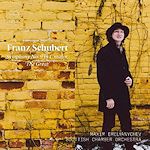 Schubert symphony No. 9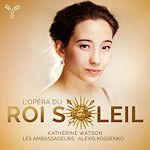 Katherine Watson (Sop)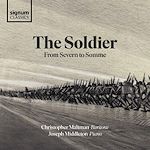 From Severn to Somme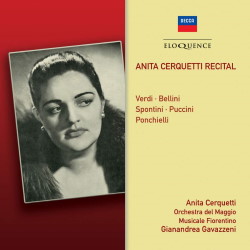 Support us financially by purchasing this from
Anita Cerquetti (soprano) Recital
Maggio Musicale Fiorentino/Gianandrea Gavazzeni
rec. 1956/7
ELOQUENCE 4828601 [53:02]


This CD documents the only commercially recorded recital by one of the great "might have beens" of 20th century opera singers. Cerquetti was born in Macerata in 1931 and made her debut in 1951 (aged 20!) as Aida in Spoletta, repeating the role at the Arena di Verona in 1953 and adding Abigaille in Nabucco there in 1956. At this point Decca signed her and she made the recital on this CD in that year. The following year she recorded her only complete opera, Ponchielli's La Gioconda, extracts from which form the last two track of this CD. And that, at least as far as commercial recordings went, was it, though live performance recordings of Cherubini's Gli Abenceragi and Verdi's Nabucco, Ernani, Forza del destino and Ballo in maschera have also been issued. She gradually slowed her career down and eventually retired completely in 1961. Various theories about this have been put forward (vocal nodes, a brain tumour, heart problems, her husband left her), but these were vehemently denied by the singer herself in conversation with Stefan Zucker. According to her, she sacrificed her career for her family.

This recital begins with "O patria mia" from Aida, the role in which she had made her debut. To do full justice to this aria is extremely difficult, containing as it does long, sustained legato lines and a pianissimo top C. The opening recitative begins well, with a sense of the character's disquiet and a clear feel for the situation in the moulding of the line, such as the fining down of the dynamic at "l'ultimo addio". The aria continues this quality, and the splendid, vibrant tone without spread right up to the top is ideal for this role. It is a shame that she doesn't take the top C pianissimo as marked, but then almost no-one does, certainly at that period. The final section after the top C is a little perfunctory, failing to show any deepening of expression, but it is a splendid performance. The second track is rather less satisfactory. The "Bolero" from Vespri Siciliani requires a lightness of touch and a mastery of fioriture which was not in Cerquetti's armoury, though, again, to be fair, neither was the fioriture in the armoury of almost any soprano who sang her repertoire at this period. The extremely cautious tempo taken shows a singer who is gingerly treading uncongenial ground. Bellini's Norma follows and is also not entirely successful, though for different reasons. The rapt spirituality of Norma's prayer is only partially achieved. The dynamic is a fine piano at the start, but the tempo is just that bit too fast and the ornaments are rather mechanically performed, as though she didn't really understand their purpose. Her voice is arguably a little too heroic in the louder phrases, and it is unsurprising (and possibly wise) that she does not sing the cabaletta.

The only "off the beaten track" item in the recital is the aria from Spontini's Agnese di Hohenstaufen (incidentally, the aria is "O re dei cieli", not "rei" as it appears in the track listing). Cerquetti had sung this role in the first performance of this opera for many years in Florence under Gui in 1954, so it wasn't the sort of musicological archaeology which is almost de rigeur in any modern recital CD. The aria is a despairing, emotional prayer, but it must be said that the stage performances don't seem to have had any great effect in making the singing very detailed. She conveys a generalised passion and some splendid tone, but that is about all, and her diction is surprisingly poor – it was quite difficult to follow even with the text. (The CD contains only a track listing and biography of Cerquetti, so I have put the hard-to-find text of this aria with my translation at the end of this review for those who would find it useful).

Two further Verdi tracks follow, the one from Nabucco being very successful, perhaps because of her performances of the role in Verona that year. Her response to text is much finer here and the gleaming, steely tone is perfect for Abigaille. The recitative is absolutely splendid, and the aria displays a lovely legato and some nice shading. It is a shame that the cabaletta is not included. Elvira's aria from Ernani is less successful; there is little delicacy here and at the start of the recitative she sounds more like she is commanding Ernani's presence rather than lamenting his absence. In the phrases "un Eden di delizia", her slightly anxious rushing of the coloratura seems to indicate a wish to get it over with. Again, there is no cabaletta.

Tosca's "Vissi d'arte" is an aria with a terrifying amount of competition to face, and though this is a fine performance, it is not sufficiently characterised to make it into the top rank. Much the same can be said of "Pace mio Dio" from Verdi's Forza del destino which follows. Listen to the opening "Pace" and think how much more a really committed and thoughtful singer can make of that, or later the thrice-repeated "fatalità" – a real wasted opportunity here. The top B flat is a good note, but disappointingly short and a solid forte rather than the pianissimo it should be, though the final B flat on "maledizione" is a belter.

The original LP ended at this point, and as Cerquetti made no other recital discs, the CD is filled out with a couple of bits from her complete La Gioconda recorded the following year. Bizarrely they have put "Suicidio" before the Act 2 scene, and the same comments apply as to "Vissi d'arte"; this is a fine performance, but lacks that ultimate imaginative connection with the character. It is, however, superbly vocalised with marvellous top and chest notes. Better still is the "cat fight" duet with Simionato's Laura and the succeeding duet with del Monaco's Enzo which end the CD. Here is some really passionate and committed singing from all the cast, and the sparks really fly. Cerquetti makes wonderful use of her chest register. This is a marvellous example of old-fashioned blood-and-guts Italian singing.

Although I have been critical of aspects, this is fine recital, in fact remarkably so for a singer of only 26 years of age. The great shame, of course, is that she did not go on to refine and deepen her art over another 20 or 30 years. One wonders sadly what a Cerquetti recital recorded at the age of 46 might have been like, but, despite this, there is plenty here to enjoy.

Paul Steinson

Contents
1. O patria mia (Verdi - Aida)
2. Merce, diletti amiche (Verdi - I Vespri Siciliani)
3. Casta diva (Bellini - Norma)
4. O re dei cieli (Spontini - Agnese di Hohenstaufen)
5. Anch'io dischiuso un giorno (Verdi - Nabucco)
6. Ernani, involami (Verdi - Ernani)
7. Vissi d'arte (Puccini - Tosca)
8. Pace, pace, mio dio (Verdi - La Forza del Destino)
9. Suicido! (Ponchielli - La Gioconda)
10. E un anatema... Il mio braccio t'afferra! (Ponchielli - La Gioconda) (with Giulietta Simionato/Mario Del Monaco/Ettore Bastianini)

Agnese di Hohenstaufen
O Re dei Cieli, come potrà invocarti
questo cor tanto piagato?
Per quanto sia ardente il desio di quest'alma,
della preghiera non ho le ali; non ha la forza
di elevarsi al cielo, per giungere fino a te,
questo piagato cor che è affranto e geme.
Questa mia vita è ormai senza speranza,
svanita è la gioia che l'alma beava,
è spenta la luce del mio puro amor!
Non han più lacrime queste mie ciglia,
l'angoscia tutta m'invade,
non trova pace questo mio cor.

O King of the Heavens, how can this heart bowed down
call upon you?
However ardent the desire of this soul may be,
it has no wings of prayer; it has no strength
to rise to the sky, to reach you,
this wounded heart that is broken and groans.
This life of mine is now hopeless,
the joy that blessed it is faded and gone
the light of my pure love is extinguished!
These eyes of mine have no more tears,
anguish floods me completely,
my heart finds no peace.



---
| | |
| --- | --- |
| | |
We are currently offering in excess of 52,619 reviews
Donate and keep us afloat
New Releases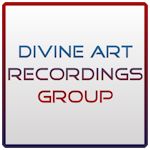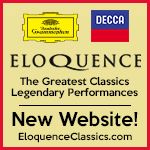 Special offer 50% off
15CDs £83 incl. postage


Follow us on Twitter
Editorial Board
MusicWeb International
Founding Editor
Rob Barnett
Editor in Chief
John Quinn
Seen & Heard
Editor Emeritus
Bill Kenny
MusicWeb Webmaster
David Barker
Postmaster
Jonathan Woolf
MusicWeb Founder
Len Mullenger