TUDOR RECORDS
TROUBADISC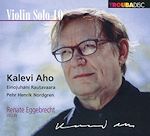 <!- December 2018 -->
A most rewarding CD
Renate Eggebrecht violin
NORTHERN FLOWERS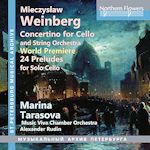 World Premiere
Weinberg's Concertino (cello)!
AVIE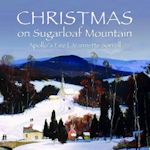 Irish-Appalachian Celebration
REFERENCE RECORDINGS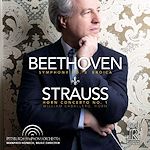 Nick Barnard review
Michael Cookson review
---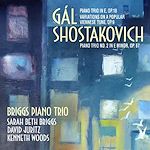 an inspirational performance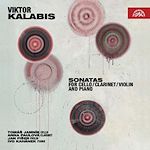 An indispensable acquisition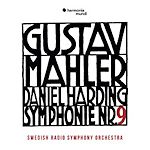 The finest we have had in years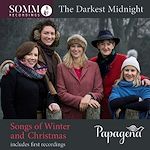 bewitching sound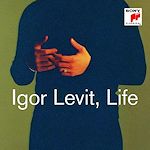 Simply amazing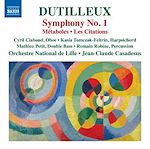 A splendid addition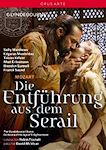 One of the most enjoyable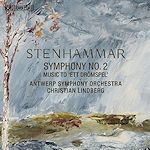 quite superb!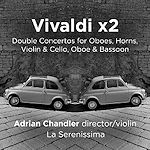 utterly essential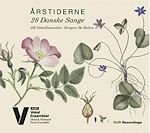 A wonderful introduction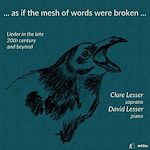 An outstanding CD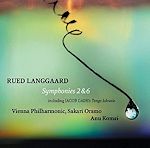 cheer-raising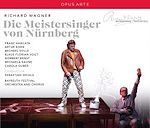 One of the finest versions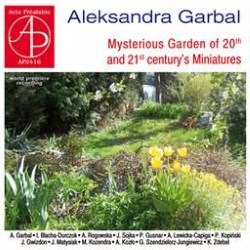 Support us financially by purchasing
this through MusicWeb
for £15.50 postage paid world-wide.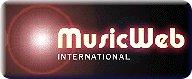 Aleksandra GARBAL (b. 1970)
Mysterious Garden of 20th and 21st Century's Miniatures
Iwona Blacha-Durczok (piano)
Aleksandra Garbal (soprano & organ)
Paweł Gusnar (saxophone)
Jacek Gwidon (cello)
Piotr Kopiński (piano)
Maciej Kozendra (cello)
Agnieszka Kozło (piano)
Anna Lewicka-Capiga (piano)
Jerzy Matysiak (clarinet)
Aleksandra Rogowska (marimba)
Jerzy Sojka (flute)
Gabriela Szendzielorz-Jungiewicz (piano)
Kamil Zdebel (baritone)
rec. 1997-2017, Music Academies of Karol Szymanowski & Mieczysław Karłowicz, Katowice; Music University of Fryderyk Chopin, Warsaw
Booklet included (Polish, English) No song texts
ACTE PRÉALABLE AP0416 [78:15]

Aleksandra Garbal is an indefatigable champion of Polish music, who has garnered acclaim and awards both as a composer and performer. A true eclectic, it is impossible to pigeon-hole her stylistically as a composer. At ease writing for almost any instrument imaginable, she is a master of melody, rhythm and color. In this recording, thirteen of her shorter works, which she deems her miniatures, are performed by some of Poland's finest musicians, including Garbal herself.

As with many of her compatriots, both past and present, Garbal finds inspiration in Polish folk music, demonstrated in the two vocal works on this programme. The first selection on the disc, Pójdę sobie do ogródka Pójde (I will go to the garden), which served as the inspiration for its title, incorporates a folk melody from a small town in Silesia near the Czech border. Garbal sings the wistful song in her pure, expressive soprano to the piano accompaniment of Iwona Blacha-Durczok.

Together with baritone Kamil Zdebel, they also perform Dolina – Introductio – Dolina, a tripartite work that quotes an ancient folk melody from a tiny village in the same region. (Dolina means valley in Polish.) The voices engage in an echo-like exchange of bits of melody in an austere, mysterious work that Garbal intended as a reflection upon the human condition. It is all the more moving for its simplicity.

Poland's history, both recent and past, also inspires Garbal. Recitativo e Arioso per violoncello solo was composed in response to the crash of a Polish Air Force plane on 10 April 2010 near the city of Smolensk, Russia in which 96 people perished, including the President of Poland Lech Kaczyński, his wife Maria and Ryszard Kaczorowski, Poland's last president-in-exile.

The tragedy was compounded by the fact that the dignitaries were en route to commemorate the 70th anniversary of the Katyn massacre, in which approximately 22,000 Polish intellectuals, politicians, and military officers were murdered by the Soviets during World War II. Survivors of the victims of the massacre were among those killed in the crash. Garbal expresses her sense of isolation and impotence on that sad day in this powerful, moving work.

The piece starts out with an angry burst of sound, followed by jagged phrases that stop abruptly. Eventually the fragments coalesce and a plaintive melody emerges, which in turn struggles to be heard, as it too is interrupted by pizzicato outbursts and profound, cavernous silences. The lament reemerges until it dissolves and eventually fades away into nothingness. It is performed here with searing intensity by cellist Jacek Gwidon.

There are joyous works on this release as well. The Chorale for marimba has an immediate appeal due to its vibrancy and kaleidoscope of colors captured in a virtuoso performance by Aleksandra Rogowska. Walc jednej chwili, a one moment waltz lasting about three minutes, performed by Gabriela Szendzielorz-Jungiewicz, combines the style of the French Impressionists with the wit of Erik Satie.

The final work on the disc is Sursum Corda – Habemus ad Dominum, a brilliant, Widor-like explosion of rhythm and color that caught the attention of the American organist Diane Bish. One wishes that Garbal, who performs it, had a more imposing instrument at her disposal to fully capture the work's grandeur.

Garbal wrote an introductory essay and brief descriptions of each of the 13 works that are printed in the original Polish as well as in English translations. There are extensive biographies of Garbal, as well as the other performers in both languages, but no texts or translations for the two vocal pieces.

The works were recorded at various times in different places and locations, some before live audiences. Sound quality can vary, but never the level of musicianship or the commitment of the performers. As with all Acte Préalable recordings, the spirit of the endeavor overrides any technical deficiencies.

Having listened to this recording many times in working up this review I never tired of Garbal's music. In fact, it was just the opposite, as repeated exposure revealed the depths of her artistry. These offerings from her mysterious, musical garden are well with a listen.

Rick Perdian

Previous review: Stuart Sillitoe

Contents
Pójdę sobie do ogródka (I will go to the garden) for soprano and piano [2'01] (2012)
Chorale for marimba solo [7'19] (1997)
Aria for flute solo [6'30] (2005, rev. 2016)
Affresco per saxophone alto e pianoforte [6'08] (2011)
Thoughts II for piano solo [8'54] (1997)
Recitativo e Arioso per violoncello solo [9'45] (2010)
Diptych for piano [4'37] (2010)
Incantation for clarinet solo [5'54] (1994, rev. 2009)
Aria per violoncello e pianoforte [3'05] (2010)
Walc jednej chwili for piano solo [3'01] (2013)
Dolina – Introductio – Dolina (Valley – Introduction – Valley) for soprano, baritone and piano [4'34] (2014)
Five Preludes for piano [13'50] (2011–2013)
Toccata Sursum Corda – Habemus ad Dominum for organ [2'33] (2017)
---
| | |
| --- | --- |
| | |
Donate and keep us afloat
New Releases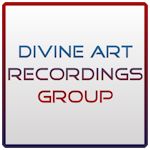 <!-eloquence closes end Jan 2019 extended end Feb->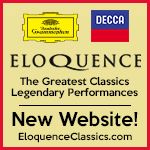 Follow us on Twitter
Editorial Board
MusicWeb International
Founding Editor
Rob Barnett
Senior Editor
John Quinn
Seen & Heard
Editor Emeritus
Bill Kenny
Editor in Chief
Vacant
MusicWeb Webmaster
David Barker
MusicWeb Founder
Len Mullenger