TROUBADISC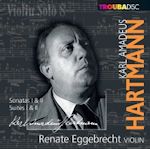 <!- December 2018 -->
colourful imaginative harmony
Renate Eggebrecht violin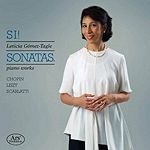 Leticia Gómez-Tagle
Chopin, Liszt, Scarlatti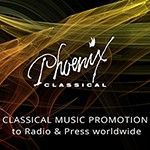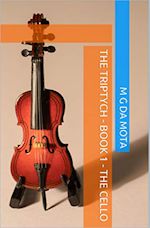 Book 1 Book 2 Book3
Mota The Triptych: -Website
---

Acte Prealable returns
with New Releases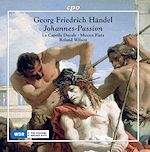 Superior performance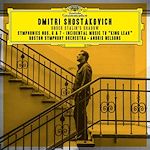 Shostakovich 6&7 Nelsons
Notable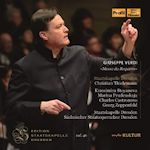 Verdi Requiem Thielemann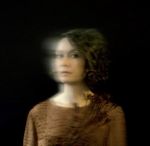 Marianna Henriksson
An outstanding recital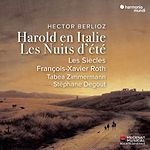 this terrific disc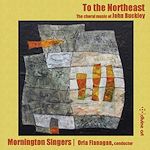 John Buckley
one of my major discoveries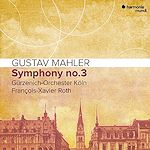 François-Xavier Roth
A game-changing Mahler 3
........................................
Bryden Thomson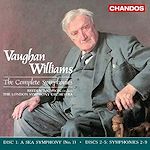 Symphonies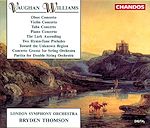 Vaughan Williams Concertos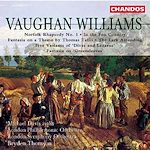 RVW Orchestral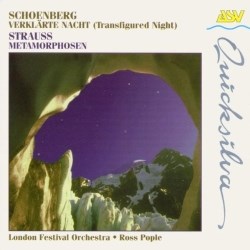 Support us financially by purchasing this from

Arnold SCHOENBERG (1874-1951)
Verklärte Nacht Op.4 (1899, orch. Pople) [30:07]
Richard STRAUSS (1864-1949)
Metamorphosen AV 142 (1944-45) [24:46]
London Festival Orchestra/Ross Pople
rec. 1990, Watford Town Hall, UK
ASV QUICKSILVA CDQS6195 [55:03]

I hope readers won't think it absurd of me to review a bargain recording which has been around for nearly thirty years but I was delighted to discover – albeit very belatedly - two of my favourite works in first-rate sound in these astonishingly invigorating, life-affirming performances and I would like to alert like-minded listeners to their existence. These are seminal works, beloved of devotees of late Romantic music, and they have not previously been reviewed on this website.

Pople does not produce the lush, velvety sound of Karajan – he has leaner, clearer orchestral textures, as he does not augment the strings – but he brings the same passion and intensity to his conducting which sweeps the listener away on surging waves of melody.

Pople has made his own arrangement of Verklärte Nacht based on Schoenberg's own arrangement of the sextet for orchestral strings. My untrained ear cannot hear the difference between his and other recordings but I can hear that it is wonderfully played, with beautiful phrasing and impeccable intonation. Pole takes a few minutes longer than some but that accommodates the unabashed indulgence of his interpretation if this most Romantic of works which nonetheless starts to open the door a crack on 20C lyric Expressionism. I defy anyone who loves music of this genre not to respond to the searing, stringendo passage starting around 6:40 and the subsequent lyrical outpouring at 7:00. Everything is perfectly gauged to enhance the poignant narrative of Dehmel's poem and at no point does it drag, despite the comparatively leisurely timing. All I can say is that I do not think I have ever heard it so gorgeously and feelingly played.

Metamorphosen is far more elegiac than the Schoenberg's ecstatic celebration of love and forgiveness, a darker, sadder reflection by an old man who had seen much of his familiar world crumble about him. The swelling phrases are weighed down with grief and sorrow, yet the bitter-sweet harmonies and flowing melodies afford their own poignant consolation.

The digital sound here is superb, with a lovely balance between the deep, resonant bass lines and violins which swoop and soar stratospherically without harshness.

There is a palpable joy is the music-making here which readily communicates itself to the listener.

Ralph Moore

Note
This CD is long out of print, and as such, we would not normally publish a review. However, because of the positive nature of the review, and the fact that it is still possible to source copies.we have decided to do so. There is also the hope that one of the reissue labels or companies such as ArkivMusic or Presto might pick it up.


---
| | |
| --- | --- |
| | |
We are currently offering in excess of 51,000 reviews
Donate and keep us afloat
New Releases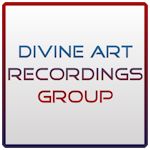 <!-eloquence closes end Jan 2019 extended end Feb->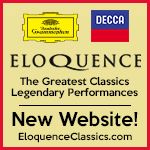 Special offer 50% off
15CDs £83 incl. postage




Follow us on Twitter
Editorial Board
MusicWeb International
Founding Editor
Rob Barnett
Senior Editor
John Quinn
Seen & Heard
Editor Emeritus
Bill Kenny
Editor in Chief
Vacant
MusicWeb Webmaster
David Barker
MusicWeb Founder
Len Mullenger