£11 post-free anywhere
Normal service resumed
---
Recordings of the Month
June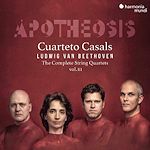 Beethoven String Quartets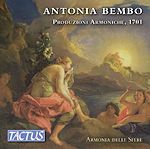 Produzioni Armoniche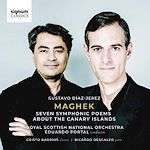 Seven Symphonic Poems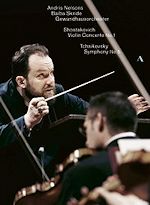 Shostakovich VC1 Baiba Skride
Tchaikovsky Symph 5 Nelsons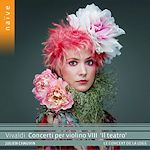 Vivaldi Violin Concertos
May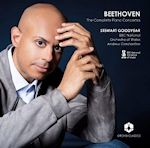 Beethoven Piano Concertos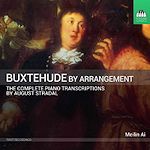 Stradal Transcriptions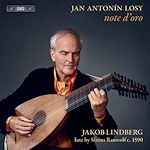 LOSY Note d'oro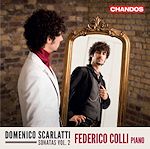 Scarlatti Sonatas Vol 2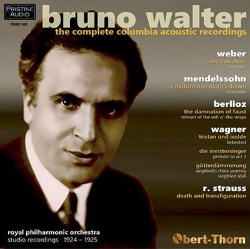 Availability (see note at end of review)
Bruno Walter: The Complete Columbia Acoustic Recordings
Carl Maria von WEBER (1786-1826)
Der Freischütz: overture (1820) [10:14]
Felix MENDELSSOHN (1809-1847)
A Midsummer Night's Dream Incidental Music: Nocturne, Op.61 (1826/1842) [4:39]
Hector BERLIOZ (1803-1869)
La Damnation de Faust: Minuet of the Will-o'-the-Wisps (1846) [4:36]
Richard WAGNER (1813-1883)
Tristan und Isolde: Liebestod (1865) [6:10]
Die Meistersinger von Nürnberg: Prelude to Act III (1868) [4:49]
Götterdämmerung: Siegfried's Rhine Journey (1874) [7:43]
Siegfried-Idyll (1870) [17:44]
Richard STRAUSS (1864-1949)
Death and Transfiguration, Op. 24 (1888/89) [20:55]
Royal Philharmonic Orchestra/Bruno Walter
rec. 1924-25, Columbia Studios, Petty France, London
PRISTINE AUDIO PASC482 [76:50]


All of Bruno Walter's 1924-25 acoustic Columbia recordings fit into this handy 76-minute disc. They were made at the company's Petty France studios in London, which was not always the most responsive environment for large-scale acoustic recording but which managed to yield a good return over the years. And the A&R men chose repertoire wisely, encouraging Walter to record Wagner, Strauss, Weber, Berlioz and Mendelssohn; he had just starred in Covent Garden's German Season directing the Ring, Tristan, and Der Rosenkavalier. Indeed, despite the primitive nature of the horn recording, these are especially important examples of Walter's art as he never returned to the studio to record the Tristan Liebestod, the Midsummer Night's Dream music or the Berlioz excerpt.

Weber's overture to Der Freischütz, which was only issued in America, can be heard over two sides. There are the usual bass reinforcements and the strings slither about as was then fashionable – especially noticeable in the ad-hoc British set-up of the time – but the direction is authoritative. I assume one of the Brain family was drafted in for the Mendelssohn Nocturne on a freelance basis whilst the Berlioz goes vey agreeably. The Liebestod sees the strings on so-so form and the winds' intonation wanders - there's a degree of pitch battling to be heard. Just before they recorded the Tristan extract Walter and the band tackled the Prelude to Act III of Die Meistersinger and here one can hear the first desk fiddles sawing happily away – this was the band known as the Royal Philharmonic Orchestra, though it was much earlier than Beecham's orchestra of the same name. One wonders how much rehearsal time was available as ensemble is approximate and the stygian bass reinforcements sound very treacly. But of enthusiasm there's no shortage.

Most of these pieces had already been recorded by 1924 and that goes for Siegfried's Rhine Journey. In fact, Walter's was not even the first British recording as Percy Pitt had made a disc of it back in 1921. The Siegfried Idyll took up four sides of two 78s. Walter does little actively to resist the lashing of sentimental portamenti, mostly – thankfully – uniform. Though the bass reinforcements tend to glue it down and prohibit maximum flow, it's an endearing reading and can be listened to in the context of the near-simultaneous recordings of the piece made by Albert Coates, Leo Blech and Siegfried Wagner's own recording. The other major undertaking is the last, Strauss's Death and Transfiguration which stretches 21 minutes. This must have been suggested because of Walter's operatic prestige in Strauss. Perhaps surprisingly Columbia was a Johnny-come-lately as Abendroth, Coates and Eduard Mörike had all recorded it by then. Walter's searing reading is hindered only by the circumstances of the recording and the unfamiliar orchestra.

This is a valuable corpus of recordings, splendidly transferred. As I've noted before Pristine is doing worthwhile work on behalf of Bruno Walter's early recording career, which has long been overlooked in the world of sonic restoration.

Jonathan Woolf

Note
At the time of publication, the Pristine Classical website had been offline for a few weeks due to server problems. The temporary home page provides ordering information.


---
| | |
| --- | --- |
| | |
Donate and keep us afloat
New Releases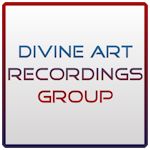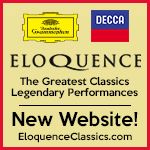 Special offer 50% off
15CDs £83 incl. postage


Follow us on Twitter
Editorial Board
MusicWeb International
Founding Editor
Rob Barnett
Editor in Chief
John Quinn
Seen & Heard
Editor Emeritus
Bill Kenny
MusicWeb Webmaster
David Barker
Postmaster
Jonathan Woolf
MusicWeb Founder
Len Mullenger