£11 post-free anywhere
Normal service resumed
---
Recordings of the Month
July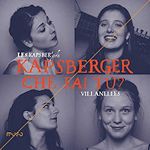 KAPSBERGER
Che fai tù? - Villanelles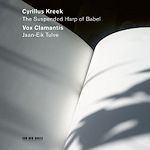 Cyrillus KREEK
The suspended harp of Babel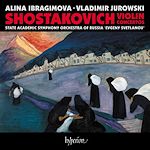 SHOSTAKOVICH
violin concertos - Ibragimova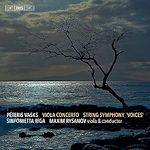 Peteris VASKS
Viola concerto - Maxim Rysanov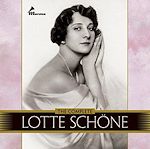 The Complete Lotte Schöne
June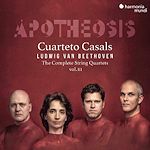 Beethoven String Quartets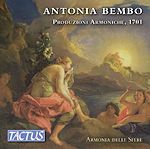 Produzioni Armoniche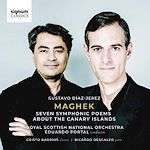 Seven Symphonic Poems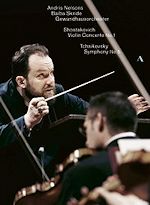 Shostakovich VC1 Baiba Skride
Tchaikovsky Symph 5 Nelsons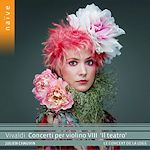 Vivaldi Violin Concertos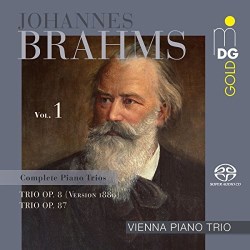 Support us financially by purchasing this from
Johannes BRAHMS (1833-1897)
Piano Trio No. 1 in B major (1854, 1889 rev.) [35:09]
Piano Trio No. 2 in C major (1882) [28:21]
Vienna Piano Trio (Stefan Mendl (piano), David McCarroll (violin), Matthias Gredler (cello))
rec. Konzerthaus der Abtei MarienmŁnster, 30 November-2 December 2015
Reviewed in stereo
MUSIKPRODUKTION DABRINGHAUS UND GRIMM 9421962-6 SACD [63:31]

Those of you who have been following my Piano Trio survey will know that the Brahms trios, especially these two, are very dear to my heart, a concert performance of No. 1 kick-starting my love of the genre. You may also recall that my preference in Brahms is for the Romantic, rather than the Classicist. This new recording falls into the latter category, so I will say upfront that it isn't going to disrupt my favourites – Pires/Dumay/Wang and Katchen/Suk/Starker (review) – but I will endeavour to judge it on its merits. I can appreciate the musical qualities in performances at the Classical end of the spectrum, such as that by the Florestan Trio, so my comments on this recording will be made in this context, rather than comparing them to my favourites.

The opening movement of Trio No. 1 is quicker than I'm used to: at 13:57, it is at least a minute faster than my favourite versions. I am reminded that the tempo marking is Allegro con brio, so this is not inappropriately quick, and there is definitely brio throughout, intermixed with a sense of elegance. By contrast, I felt that the scherzo was quite heavy-handed, especially the piano part, and very different to the Florestan Trio. The beautiful trio section didn't sing for me, and there was some very prominent, almost exaggerated, pizzicato from the cello which seemed over the top compared to any other recording I've heard. The slow movement, again faster than the Florestans, was better, but the restraint from showing emotion seemed almost palpable. I liked the finale, which did exhibit some occasional outbursts of passion, but they were reined in very quickly. Somewhat of a mixed bag for me, then.

Trio No. 2 was more clear-cut but not in the right way: somehow the Vienna trio managed to combine a heaviness of touch with the same restraint of passion, which I found very unsatisfying. In all respects, even sound quality, this is put in the shade by the Florestan Trio.

The Vienna Piano Trio is one of MDG's "house" trios, with a considerable number of recordings for the label stretching back more than a decade. They concentrate on the standard repertoire - Trio Parnassus is champion of the unsung for the label – and, without exception, have been acclaimed on these pages (DvořŠk 1; 3 ~ DvořŠk 2; 4 ~ Saint-SaŽns ~ Beethoven/Ravel/Schumann). I can't be as positive about their performances here, and I don't believe it is purely a matter of Classical versus Romantic Brahms.

The sound quality is quite resonant, perhaps a result of the recording venue, and not as well defined as I would have expected; perhaps it works better in multi-channel. In such core repertoire as this, the booklet notes are not a major consideration, but they are eminently satisfactory.

This is identified as "Complete Piano Trios - Volume 1", and while I don't know whether Volume 2 will partner Trio No. 3 with the questionable A major trio or the Horn Trio, or even the original version of No. 1, I do know that I won't be putting my name forward to review it.

David Barker

Footnote
Thanks to a reader, Gerard Meijer, who has pointed out that the Vienna Piano Trio recorded the Brahms trios for Naxos back in 1993 (8.550746/7).
---
| | |
| --- | --- |
| | |
Donate and keep us afloat
New Releases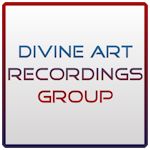 Click to see New Releases
Get 10% off using code musicweb10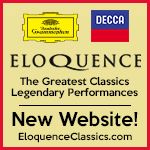 Special offer 50% off
15CDs £83 incl. postage


Follow us on Twitter
Editorial Board
MusicWeb International
Founding Editor
Rob Barnett
Editor in Chief
John Quinn
Seen & Heard
Editor Emeritus
Bill Kenny
MusicWeb Webmaster
David Barker
Postmaster
Jonathan Woolf
MusicWeb Founder
Len Mullenger