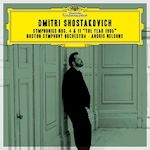 Shostakovich 4, 11 Nelsons
Transparent Granite!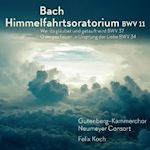 Nothing but Praise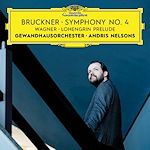 BrucKner 4 Nelsons
the finest of recent years.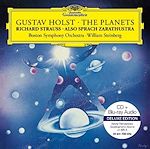 superb BD-A sound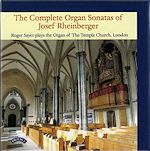 This is a wonderful set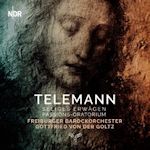 Telemann continues to amaze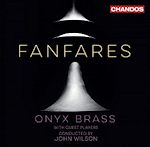 A superb disc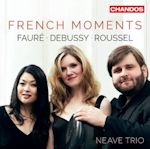 Performances to cherish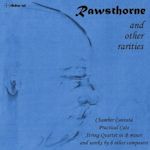 An extraordinary disc.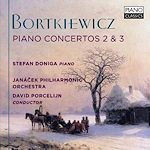 rush out and buy this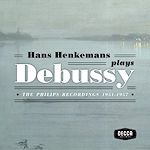 I favour above all the others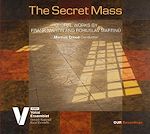 Frank Martin - Exemplary accounts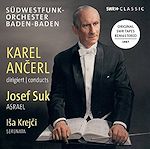 Asrael Symphony
A major addition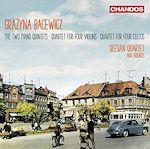 Another Bacewicz winner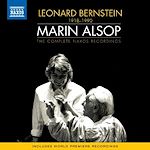 An outstanding centenary collection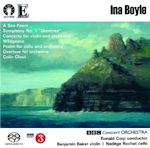 personable, tuneful, approachable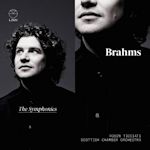 a very fine Brahms symphony cycle.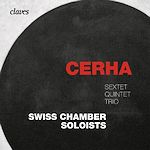 music that will be new to most people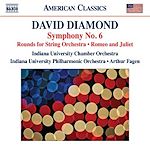 telling, tough, thoughtful, emotionally fleet and powerfully recorded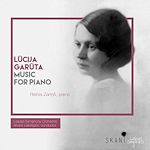 hitherto unrecorded Latvian music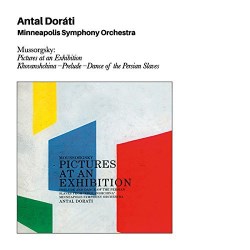 Support us financially by purchasing this from
Modest MUSSORGSKY (1839-1881)
Pictures at an Exhibition (1874, orch. Ravel 1923) [29:28]
Khovanshchina: Prelude (1872-1880) [4:50]
Khovanshchina: Dance of the Persian Slaves (1872-1880) [6:38]
Gunther SCHULLER (1925-2015)
Seven Studies on Themes of Paul Klee (1959) [21:16]
Richard STRAUSS (1864-1949)
Don Juan, Op. 20 (1888) [16:28]
Minneapolis Symphony Orchestra/Antal Dorįti
rec. Northrop Memorial Auditorium, Minneapolis, December 1958 (Strauss), April 1959 (Mussorgsky), April 1960 (Schuller)
MINUET 428411 [78:42]

All right. Now I get it.

When I began exploring classical recordings, I was constantly reading about the realistic sound quality of the "Living Presence" series issued by Mercury Records. I never quite understood this: those harsh, top-heavy recordings struck me as the stereophonic equivalent of AM radio, an impression that remained as I upgraded from a three-piece unit to a real component rig. The Mercury "Golden Imports" reissues of the 1970s offered smoother, fuller sound on silky imported vinyl, but still did not jump out as superior. In the 1990s, various CD and "super-LP" incarnations appeared, bringing variable benefits: on the complementary issues of Stravinsky's Firebird, each format highlighted different details!

Now, with this Minuet reissue of several Living Presence productions, I finally understand the fuss. From the opening notes of Pictures, we hear beautiful clear stereo, with crisp, pinpoint definition; clear textures; and real roundness and depth in the big brass chords, notably in the first Promenade and in Catacombae. A touch of grain remains in the high violins; clearly, this inhered in the playing rather than the recording. In the Khovanshchina Prelude, the poised, eloquent woodwinds are precisely placed. Only in the final climactic tutti of The Great Gate of Kiev does a hard, relentless treble fatigue the ear.

The remastering also allows us to reassess conductor Antal Dorįti, whose extensive early work for Mercury frequently came off, on vinyl, as unpleasantly tense and driven. In these fuller, better-balanced transfers, his approach sounds tensile, which is not a bad thing, and offers a fresh take on the now-ubiquitous Pictures. All three of the Promenades, representing the viewer's progress through the gallery, move with a firm gait: the third, usually played pensively, now sounds disturbed, as if the viewer were anxious to move on to the next picture. The rocking 6/8 of The Old Castle flows so easily as almost to catch the saxophone soloist off-guard; Bydlo moves steadily, properly "in two," while heavily enough to suggest the trudge of the ox-cart. The cheerful movements --Tuileries, Limoges, and the chicks' ballet -- are crisp, graceful, and transparent. Finally, Cum mortuis in lingua mortua -- which can bring an aimless lull to even the best performances -- is now clearly audible as in triple time, and sounds unusually purposeful.

In LP days, Pictures and the two expressive Khovanshchina excerpts constituted a program of acceptable if short duration. For this issue, Minuet have fitted it out with other Dorįti recordings. Gunther Schuller's Seven Studies on Themes of Paul Klee, premiered by this orchestra and conductor, is "abstract," as befits the artist who inspired it: neither clearly tonal nor off-the-wall dissonant. Stravinsky's influence is recognizable in the paired woodwinds straight out of Petrushka in the Abstract Trio, and in the jazzy riffs over walking bass in Little Blue Devil, and these passages are the most effective. The dissonant clusters and angular chords of the opening movement, Antique Harmonies, now sound generically "modern," while An Eerie Moment takes in the stock gestures of "menacing" television soundtracks.

Don Juan, like Pictures, receives a taut, dynamic performance; Dorįti lays out leading voices and secondary accompaniment figures with unusual clarity. The sound is more tightly focused here than in the other, later recordings, though the string tone is drier, and the trumpets have a shallow, "pasted-on" quality similar to that on mid-fi digital productions. The pizzicatos call attention to the slightly boomy bass, and a splice at 4:14 hasn't quite been concealed. Some mild rumble at 7:45 suggests that the current producers' source was a clean but not quite immaculate LP, rather than an original master tape.

The booklet includes a biographical note on the conductor along with the original program notes from Mercury SR 90217, the Mussorgsky program, but nothing at all about the makeweights. It also bills the movements of Pictures in French, which may confuse Anglophones.

Stephen Francis Vasta
Stephen Francis Vasta is a New York-based conductor, coach, and journalist.


---
| | |
| --- | --- |
| | |

Donate and keep us afloat
New Releases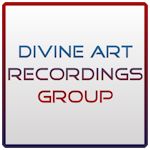 <!-eloquence closes end Jan 2019 extended end Feb->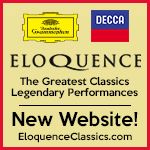 Follow us on Twitter
Editorial Board
MusicWeb International
Founding Editor
Rob Barnett
Senior Editor
John Quinn
Seen & Heard
Editor Emeritus
Bill Kenny
Editor in Chief
Vacant
MusicWeb Webmaster
David Barker
MusicWeb Founder
Len Mullenger