Yes we are selling
Acte Prealable again!
£11 post-free

we also sell Skarbo


and Oboe Classics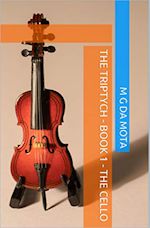 Book 1 Book 2 Book3
Mota The Triptych: -Website
Asmik Grigorian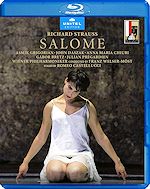 Breathtaking Performance
controversial staging
Review Westbrook
Review Hedley
Every lover of Salome should see this recording
Mullenger interpretation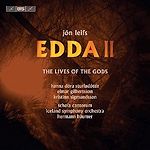 absolutely thrilling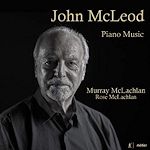 immediacy and spontaneity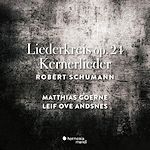 Schumann Lieder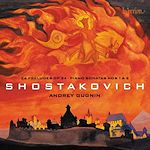 24 Preludes
one of the finest piano discs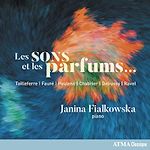 'Box of Delights.'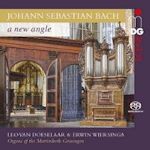 J S Bach A New Angle
Organ fans form an orderly queue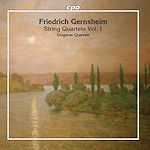 GERNSHEIM Quartets
a most welcome issue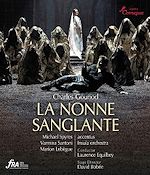 I enjoyed it tremendously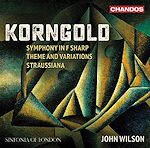 the finest traditions of the house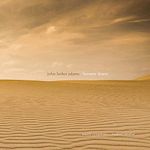 John Luther Adams
Become Desert
concealing a terrifying message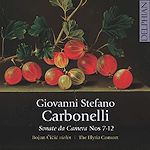 ground-breaking, winning release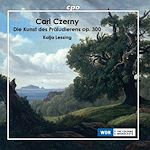 Surprise of the month
REVIEW
Plain text for smartphones & printers
We are currently offering in excess of 52,000 reviews
Donate and keep us afloat
New Releases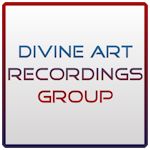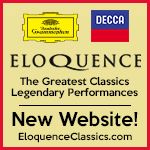 Special offer 50% off
15CDs £83 incl. postage




Follow us on Twitter
Editorial Board
MusicWeb International
Founding Editor
Rob Barnett
Editor in Chief
John Quinn
Seen & Heard
Editor Emeritus
Bill Kenny
MusicWeb Webmaster
David Barker
Postmaster
Jonathan Woolf
MusicWeb Founder
Len Mullenger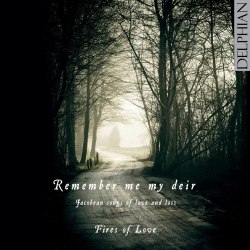 Support us financially by purchasing this disc from
Remember me my deir - Jacobean songs of love and lust
Anonymous
And will he not come again (Shakespeare) [1:21]
Canaries (Straloch ms) [2:00]
[A Scots Tune] (Rowallan ms) [1:16]
Francis PILKINGTON (c1570-1638)
Rest, sweet nymphs [2:54]
Anonymous
St Valentine's Day (Shakespeare) [1:37]
Grein greus ye rasses, a Daunce (Straloch ms) [0:29]
Go from my window (Folger Dowland ms) [3:15]
Gypsies Lilt (Rowallan ms) [1:21]
O sweet Oliver - My bonny lass (Sellinger's Round) [2:40]
In throu the windoes of myn ees [3:42]
A Port (Straloch ms) [1:38]
Remember me, my deir [3:10]
John JOHNSON (fl 1575-1594)
The Queen's Treble [2:44]
Philip ROSSETER (1567/68-1623)
When Laura smiles [2:41]
Anonymous
[A Scots Tune] (Jane Pickeringe ms) (arr. Gordon Ferries) [1:47]
Andrew BLACKHALL (c1536-1609)
Adieu, O desie of delyt [4:10]
Anonymous
How should I your true love know (Walsingham) (Shakespeare) [1:26]
Bonny Sweet Robin (Shakespeare) [1:04]
Ane Scottis Dance (Rowallan ms) [1:50]
Thomas CAMPION (1567-1620)
The cypress curtain of the night [6:30]
Anonymous
I long for thy virginite (Straloch ms) [1:04]
Quhat mightie motione [3:42]
The Scottish Huntsupe (Jane Pickeringe ms) [3:55]
Pavane (Passamezzo) and Gagliarda (Braye ms) [3:12]
And will he not come again (Shakespeare) (melody: Mad Tom of Bedlam, John Sturt ms) [2:45]
Fires of Love (Frances Cooper (soprano), Jonathan Hugh-Jones (baritone, recorder, lute), Gordon Ferries (lute, guitar), Marcus Claridge (percussion))
rec. 16-17 March 2013, St Margaret's Chapel, The Gillis Centre, Edinburgh, UK. DDD
Texts included
DELPHIAN DCD34129 [62:02]


This disc offers a little more than its title suggests. There is nothing special about a programme of music from the Jacobean era, named after King James I who ruled from 1603 until 1625. However, this disc is special in that it juxtaposes musical life in England and Scotland in the decades around 1600.

In 1567 James had become King of Scotland as James VI, when his mother, Mary, Queen of Scots, was forced to abdicate. During his minority four different regents ruled Scotland. James gained full control of his government in 1583. In 1603 Elizabeth, Queen of England, died without an heir, and he succeeded her as James I. At that time Scotland and England were sovereign states, each with their own parliament and laws.

When James settled in London he was accompanied by the musicians of his court. They came into a world which was quite different from their own. Musical life in Scotland was severely under the pressure of the Reformation which forbade any musical entertainment. As a result the music from Scottish sources presented here was mostly written and performed at the aristocratic homes across the country. How different was the music scene in England, and especially in London. Composers were self-assured and wrote large amounts of sacred and secular vocal music and instrumental pieces. Music printing was in full flow: Dowland published books of songs, Holborne instrumental pieces, Byrd vocal music for domestic use. For comparison: the first Scottish printed collection of songs with lyrics dates from 1662.

There was another difference: in Scotland composers were under the influence of French music, and various French musicians were active in the country. In England composers looked to Italy for inspiration, for instance in the writing of madrigals.

The programme here includes pieces from Scottish sources and music written by English composers of the time. The situation as described above explains that most Scottish pieces are anonymous, and are often rather unsophisticated. A number of them have their roots in traditional music. It is not without irony that exactly that kind of music became very popular in England in the 18th century. In the classical era composers like Haydn and Beethoven were invited to write arrangements of Scottish songs. That was far beyond the horizon under James I. "Any Scottish courtier-musician with James in London after 1603 may have thought regretfully of the north, and of Remember me, my deir", as Jonathan Hugh-Jones writes in his liner-notes.

The latter title refers to one of the items on this disc, an anonymous piece on a text by an equally anonymous author. Three songs are settings of texts by Alexander Montgomerie, a Scottish poet who was a member of the Castalian Band, a circle of poets and musicians at James' court during the 1580s. In throu the windoes of myn ees and Quhat mightie motione are anonymous settings, the music to Adeu, O desie of delyt is by Andrew Blackhall. He was a Scottish composer who also belonged to the Castalian Band. This piece is not his setting of Montgomerie's text, but the other way round: Montgomerie wrote his poem to pre-existing music from Blackhall's pen, the partsong The Bankis of Helicon. Most other Scottish compositions are little pieces from various collections of lute music.

The English part of the programme includes some well-known vocal items such as Thomas Campion's The cypress curtain of the night. The plays by Shakespeare take a central place in this part of the programme. They often include songs or references to popular tunes. Several of these are included here, but it isn't always clear whether the items are original or the product of some sort of arrangement.

It is this part of the programme which is the least convincing. This is no Italian music, and a certain amount of restraint seems appropriate. However, does this music need to be performed so phlegmatically as is the case here? Take the above-mentioned song by Campion: I don't think I have ever heard it sung so slowly. Every stanza takes almost two minutes. There is also too little differentation between the stanzas and far too little ornamentation. That is also the case elsewhere. The Scottish pieces come off best, and these are also the main attraction of this disc as this repertoire is largely unknown.

This disc's concept is very interesting and the choice of pieces mostly rewarding. It suggests that the sources from which the music is taken deserve to be more thoroughly explored. It is just a shame that parts of the programme don't receive a more compelling performance. The booklet also leaves something to be desired. The lyrics include various errors and in Campion's song the second stanza is completely omitted. The performers thank Keith Williamson of Edinburgh University "for guidance with old Scots pronunciation". I wish they had asked someone for guidance with historical English pronunciation as well. I find the use of modern English in this kind of repertoire quite odd. The Scottish lyrics in the booklet have some explanatory notes, but I would have preferred a complete English translation. Maybe English native speakers have no problems understanding these texts, but I assume that this disc is not just for a UK audience.

Johan van Veen
http://www.musica-dei-donum.org
https://twitter.com/johanvanveen

Note
The titles between brackets [] have no title in the manuscripts; the titles have been given by the artists.
---
| | |
| --- | --- |
| | |