TROUBADISC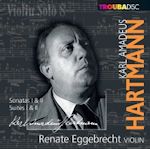 <!- December 2018 -->
colourful imaginative harmony
Renate Eggebrecht violin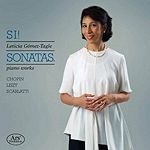 Leticia Gómez-Tagle
Chopin, Liszt, Scarlatti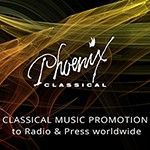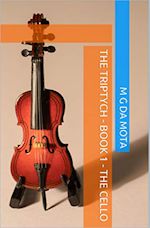 Book 1 Book 2 Book3
Mota The Triptych: -Website
---

Acte Prealable returns
with New Releases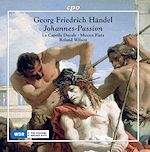 Superior performance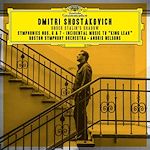 Shostakovich 6&7 Nelsons
Notable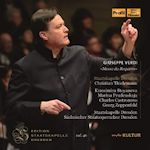 Verdi Requiem Thielemann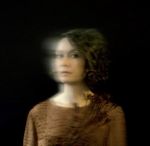 Marianna Henriksson
An outstanding recital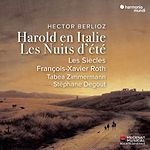 this terrific disc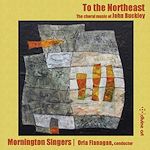 John Buckley
one of my major discoveries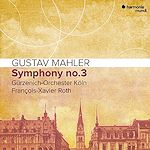 François-Xavier Roth
A game-changing Mahler 3
........................................
Bryden Thomson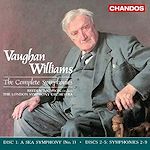 Symphonies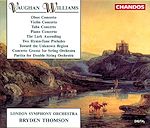 Vaughan Williams Concertos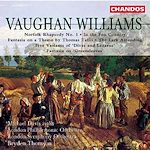 RVW Orchestral
REVIEW
Plain text for smartphones & printers
We are currently offering in excess of 51,000 reviews
Donate and keep us afloat
New Releases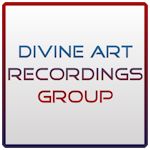 <!-eloquence closes end Jan 2019 extended end Feb->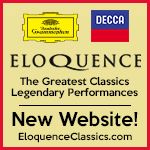 Special offer 50% off
15CDs £83 incl. postage




Follow us on Twitter
Editorial Board
MusicWeb International
Founding Editor
Rob Barnett
Editor in Chief
John Quinn
Seen & Heard
Editor Emeritus
Bill Kenny
MusicWeb Webmaster
David Barker
Postmaster
Jonathan Woolf
MusicWeb Founder
Len Mullenger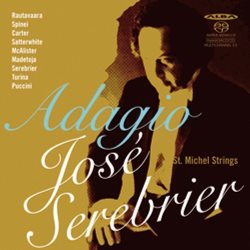 Support us financially by purchasing this from
Adagio
Einojuhani RAUTAVAARA (b.1928)
Divertimento (1953) [9:20]
Cristina SPINEI (b.1984)
Synched (2010) [10:52]*
Elliott CARTER (1908-2012)
Elegy (1942) [5:06]
Marc SATTERWHITE (b.1954)
Ossuary Cross (2011) [7:11]*
Clark McALISTER (b.1946)
Aquae Sulis (2011) [10:05]*
Leevi MADETOJA (1887-1947)
Elegia, Op. 4, No. 1 (1909) [4:40]*
José SEREBRIER (b.1938)
Adagio (1964) [3:10]*
Joaquin TURINA (1882-1949)
La oración del torero, Op. 34 (1925) [9:15]
Giacomo PUCCINI (1858-1924)
Crisantemi (1890) [6:16]
St. Michel Strings/José Serebrier
rec. Mikaeli Hall, Mikaeli, May and *October 2011
ALBA ABCD341 SACD [66:57]



This program's title is misleading in two ways. It suggests one of those easier-listening mishmashes that CBS, say, might have issued under the title Nocturne. In fact, it's an imaginative assemblage of mostly new, and newish, works for strings. Even the Turina and Puccini scores are hardly overfamiliar. Nor is all the music slow: the brief outer movements of the Rautavaara have faster tempo designations. Some of the other scores encompass unabashedly forward-moving passages.

The Rautavaara Divertimento gets things off to a nice start. The first movement, with the violins spinning long, arching lines over an anxious ostinato, distinctly recalls the American post-war neoclassical style of Piston and others. The flowing Adagio is spacious and austere. The striding Allegretto ma energico, its three minutes crammed with imitative episodes, rounds things off well, on a major seventh chord.

The music of Leevi Madetoja, a contemporary of Sibelius, ought to be better known. His Elegia offers concentrated, vibrant sonorities. The more lyrical section, as it moves into the major, recalls the more reserved, "Classical" face of Tchaikovsky.

After these dark, intense sounds, the lighter textures of conductor Serebrier's own Adagio, which immediately follows, offer a stark contrast. Its straightforward harmonies are basically Romantic, with a few vaguely Expressionist moments; the piece ends in midair, unresolved. A nice surprise is Elliott Carter's 1942 Elegy, composed in a user-friendly idiom, minus the astringencies and layered intricacies for which he would become better known … or notorious.

Of the newest compositions here, Cristina Spinei's Synched is the most engaging and effective. I'm skeptical about composers who use "looping" techniques — effectively, adapting the processes of electronic music to acoustic composition. Spinei avoids aping Minimalism, however, and doesn't allow the harmonies to turn completely random. The broad, exploratory opening section uses short motifs, distributed among the parts, to convey, paradoxically, a sustained effect. The ensuing paragraph at 3:11, dominated by measured tremolos, conveys a dancier spirit. With all the short motifs flying about, the occasional convergence of the parts into octaves — the first such comes at 6:28 — stands out.

I was less impressed by the two most recent works. Marc Satterwhite's Ossuary Cross incorporates too many newer-music clichés to leave a distinctive impression; all those insistent repeating chordal punctuations and non-standard string sounds. Similarly, the open textures at the start of Clark McAlister's Aquae Sulis seem innocuous and generic, despite a few sensuously liquid chords. The sixteenth-note motif introduced at 4:16 enlivens things somewhat, but the overall effect is static.

The pieces by the two mainstream composers are nicely turned. The Turina was popularized by Stokowski, whose rich-toned Capitol recording is now available on EMI. His disciple Serebrier's account, while similarly intense, is clear and graceful as well. Puccini's Crisantemi, its harmonies closer to those of Manon Lescaut than to La Bohème, represents that composer's "modern" side. Serebrier's elegant, bittersweet reading maintains an appropriate emotional reticence.

The St. Michel Strings, a chamber-sized group, plays with polish and assurance. The upper strings take even exposed and high-lying passages in stride, while the basses offer firm, focused support. The sound is vivid, its ambience neither dry nor washy. The English version of the program notes, while thorough and informative, reads like something out of Google Translate.

Stephen Francis Vasta
Stephen Francis Vasta is a New York-based conductor, coach, and journalist.

---
| | |
| --- | --- |
| | |