Ireneusz Lukaszewski, born in 1938, graduated from conservatories in Gdansk and Poznan and became a music director, chorus-founder and teacher in his native country before emigrating to Buffalo, USA in 1983 where he still lives. He maintains lecturing and conducting roles and has performed with choirs worldwide.

The choral works here were composed between 1978 and 2011, either in Gdansk or in Buffalo. Stylistically the music doesn't range vastly, but there are certain central concerns, indeed preoccupations. One is traditional or folk music of various countries, predominantly Poland and the Ukraine. It's the latter that infuses Aniol though here it's Ukrainian Orthodox music that is most prominent in this rather beautiful setting. Something else that imbues Lukaszewski's music with individuality is his absorption of Gospel or Spiritual hues. Though they are more explicit elsewhere, one can also hear them in the setting of Tutto č compiuto which is not inappropriate in this cry from the Cross. When he takes a spiritual like Come here, Lord! his setting is quite reserved, measured and tempered.

Przed noca wieczna niech twój glos uslysze is a setting for his late parents and is warmly expressive whereas the longest track Wykolysalem cie wsród fal is an elaboration of a song of his father, Leon, and it proves a lulling, delicate piece of work. Two of the set texts are by the composer and draw from him some engaging lines. The traditional texts seem to encourage him to write defter moving and quicker settings

In Spotkanie z Chopinem he takes themes from Chopin and treats them with engaging vocal lightness. When he takes Paderewski's famous piano Melodie, similarly he arranges it for voices with affection in a kind of Polish vocalise. Tu es Petrus is a hymn setting and Pierwsza Brygada (First Brigade) a well known tune, stirringly arranged and sung.
The choral singing is first class, from top to bottom, and the church recording has been sensitively handled.

Ireneusz Lukaszewski is elder brother of Jan Lukaszewski

Jonathan Woolf
Support us financially by purchasing this disc through MusicWeb for £13.50 postage paid World-wide.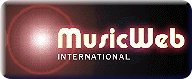 <!- paste above here ->