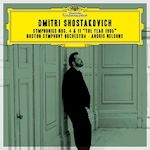 Shostakovich 4, 11 Nelsons
Transparent Granite!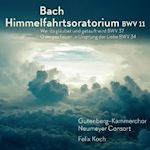 Nothing but Praise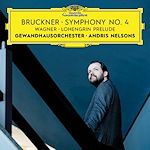 BrucKner 4 Nelsons
the finest of recent years.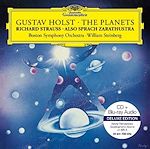 superb BD-A sound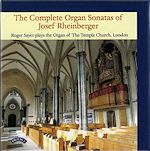 This is a wonderful set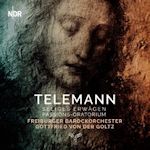 Telemann continues to amaze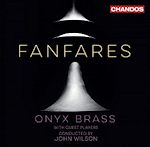 A superb disc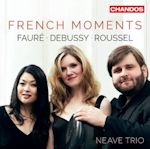 Performances to cherish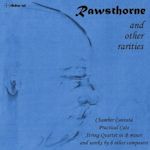 An extraordinary disc.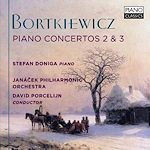 rush out and buy this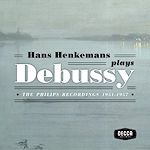 I favour above all the others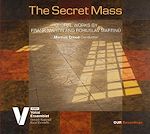 Frank Martin - Exemplary accounts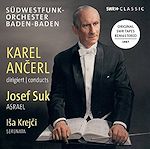 Asrael Symphony
A major addition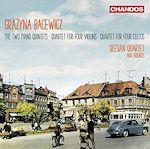 Another Bacewicz winner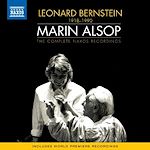 An outstanding centenary collection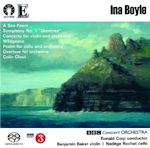 personable, tuneful, approachable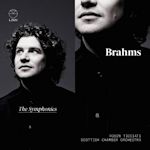 a very fine Brahms symphony cycle.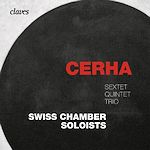 music that will be new to most people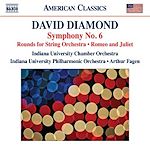 telling, tough, thoughtful, emotionally fleet and powerfully recorded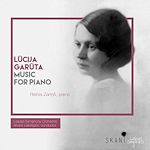 hitherto unrecorded Latvian music
Your clickable banner could be here: details If you cannot see an advert click here.



---

| | |
| --- | --- |
| LATEST CD & DVD REVIEWS | Monday September 26th |




145 reviews completed so far this month

Johann Sebastian BACH Cantatas - Vol. 44 Rachel Nicholls (soprano), Robin Blaze (alto), Gerd Türk (tenor), Peter Kooy (bass) Bach Collegium Japan/Masaaki Suzuki rec. 2008 BIS [JV] Admirers of Bach Collegium Japan's Bach cantata project will not hesitate to add this disc to their collection, but sceptics won't change their mind.

Ludwig van BEETHOVEN Cello Sonatas, Mozart & Handel Variations Ludwig Hoelscher (cello) Elly Ney (piano) rec. 1957 FORGOTTEN RECORDS [JW] I applaud the return of these performances to the catalogue in this way in unproblematic transfers.

Francesco CILEA Adriana Lecouvreur Micaela Carosi (soprano) Marcelo Álvarez (tenor) Ch & O Teatro Regio Torino/Renato Palumbo rec. live, 2009 DYNAMIC [GF] Deserves to be heard for Alvarez but the Levine is more melodious and fascinating.

Lucien DUROSOIR Le Balcon, Idylle, Piano Trio, Trilogie Ensemble Sequenza 9.3; Diotima Qt, Aquilon Qnt, Trio Hoboken rec. 2005/10 ALPHA [Byz] Alpha continue their almost single-handed, entirely justified attempt to bring Durosoir's brilliant music to long overdue public attention.

Alessandro GRANDI Vespro della Beata Vergine Deborah York (soprano) Daniel Taylor (alto) Ed Lyon (tenor) Peter Harvey (bass) Gachinger-Kantorei Stuttgart, Bach-Collegium Stuttgart/Matthew Halls rec. live, 2010 CARUS [RH] This disc charmed me far more than I could have imagined.

Nico MUHLY Seeing is Believing, Motion, By All Means, Step Team Thomas Gould (electric violin) Aurora O/Nicholas Collon rec. 2010 DECCA [DC] Very fine, but to what exactly are we connecting?

American String Project: Live 2010 - 10 Year Anniversary Album rec. 2009/10 MSR CLASSICS [JW] A certain lumbering quality inherent but fine playing, bold and confident.

RECORDING OF THE MONTH Kaleidoscope Maria Forsström (contralto) Andreas Edlund (harpsichord) Matti Hirvonen (piano) rec. 2010/1 MUSICA REDIVIVA [GF] A varied and fascinating and superbly executed disc.

Romantic Wind Serenades Antonin DVOŘÁK Serenade Felix MENDELSSOHN-BARTHOLDY Overture Wilhelm Emilius HARTMANN Serenade Consortium Classicum rec. 1991/2 MDG [JS] A programme of thoroughly enjoyable music.

RECORDING OF THE MONTH That's Entertainment - A Celebration of the MGM Film Musical Kim Criswell, Matthew Ford, Seth MacFarlane, Curtis Stigers, Maida Vale Singers, The John Wilson O/John Wilson rec. 2011 EMI CLASSICS [IL] Fans of those spectacular MGM musicals shouldn't hesitate.

American Symphonies Discography by Michael Herman

September Download Roundup #2 by Brian Wilson

Forces' Sweethearts and Heart-Throbs of World War II. The 50 Finest; 1939-45. 2CDs £9 postage paid
Lionel Hampton - Flying Home 48 tracks 2CDs £9 postage paid

NOTICES

The Wiliam Alwyn Festival October 6-9th. Suffolk

The Malcolm Arnold Festival 21st – 23 October 2011: All the symphonies plus more!
Royal & Derngate, Northampton - Box Office 01604 624811
e-mail: box.office@royalandderngate.co.uk

The Thomas Dunhill Connection Fri 21st - Sun 23rd October 2011, Bondleigh, Devon, UK

Discs received for review A new feature; updated monthly

Shopping on-line? Help us by doing it through MusicWeb Sales page

Advice for Windows Vista Users wishing to play sound samples from reviews



MUSICWEB Special Offer

We had great success with selling the Haydn Symphonies as mp3 files put onto CD (see review). This time we offer the complete organ works of J.S.Bach played by Kevin Bowyer on 8CDs containing 320 kbps mp3 files and a complete set of notes as a pdf file. You can buy these through MusicWeb for just £23 post-free here. Reviews by Brian Wilson and Kirk McElhearn
Same Price: Complete Haydn Symphonies on mp3 CDs review

NOTE: These sets cannot be played on a normal CD player. You will need one of the following: a computer; a portable MP3 device (like an iPod, but not limited to iPods) a DVD player; the latest generation of in-car disc players.

Arkivmusic has over 4000 ArkivCDs which are digital remakes of out-of-print CDs available nowhere else.
New issues now contain full booklet notes link
---

You do not need to visit this site every day:
[Click here for the most recent reviews (last week)]
or click below for accumulated reviews for the month:

Click for alphabetical listings by composer:
[Part 2 A-B] [Part 3 C-L] [Part 4 M-R] [Part 5 S-Z] [Part 6 Misc A-L] [Part 7 Misc M-Z] [Recommended recordings]

[Last month's reviews] [Earlier reviews]

Price symbols


Superbudget £5.99 or less

Budget £6-7.99

Medium £8-10.99

Full £11+

Download

---

MusicWeb - The International Web Site Founder: Len Mullenger [UK], Classical Editor: Rob Barnett [UK], Regular Reviewers: Steve Arloff [UK], Guy Aron [Australia], Tony Augarde [UK], Terry Barfoot [UK], Melinda Bargreen [USA], David J. Barker [Australia], Rob Barnett [UK], Nick Barnard [UK], Robert Beattie [UK], Dave Billinge [UK], Peter Bright [UK], Byzantion [UK], Colin Clarke [UK], Dominy Clements [Netherlands], Michael Cookson [UK], Hubert Culot [Belgium], Evan Dickerson [UK], Gavin Dixon [UK], Robert J. Farr [UK], Christopher Fifield [UK], Göran Forsling [Sweden], John France [UK], Patrick Gary [USA], Pierre Giroux [CAN], Paul C. Godfrey [UK], Michael Greenhalgh [UK], William Hedley [France], Gary Higginson [UK], Neil Horner [UK], Robert Hugill UK], David Jennings [UK], Bill Kenny [UK], William S Kreindler [USA], Ian Lace [UK], Em Marshall-Luck [UK], Oleg Ledeniov [USA]Rob Maynard [UK], David A McConnell [USA], Kirk McElhearn [France], Robert McKechnie [UK], Ralph Moore [RMo] [UK], Dan Morgan [UK], Margarida Mota-Bull [UK], Glyn Pursglove [UK], John Quinn [UK], Carla Rees [UK], Brian Reinhart [USA], Donald Satz [USA], Mark Sealey [USA], John Sheppard [UK], George Stacy, Paul Steinson [UK], Kevin Sutton [USA], Bert Thompson [USA], Simon Thompson [UK], Zane Turner [Australia], Steve Vasta [UK], Johan van Veen [Netherlands], Raymond Walker [UK], Derek Warby [UK], Brian Wilson [UK], Jonathan Woolf [UK] Leslie Wright [USA]. A complete list of contributors can be seen here

---



EXPLORE MUSICWEB INTERNATIONAL


MusicWeb International thank Naxos for the no-strings use of their server to mount the website.

Disclaimer
Any opinions expressed in reviews or articles on this site are those of the author and do not necessarily represent the views of the site owner, Len Mullenger or the Editors. Reviewers and authors retain copyright in their work unless it has been paid for or commissioned by the site owner.
MusicWeb International is a registered Trade Mark 2265784
MCPS/PRS Online Exploitation Licence LE000498
Discs for review may be sent to
Len Mullenger, MusicWeb International, 95 Arnold Avenue, Coventry, CV3 5ND, UK. mobile 07913 999009
MusicWeb Visitor Loyalty
In 12 months
96,000 visitors visited MusicWeb more than 200 times
in addition another
56,000 visited more than 100 times
63,000 more than 50 times (approx once a week)
67,000 more than 25 times
59,000 more than 15 times
60,000 more than 10 times (approx once a month)

---

Recorded Classical Music, Film Music, Soundtrack, Nostalgia and Jazz and live concert reviews plus Composer profiles
are available from MusicWeb. <http://www.musicweb-international.com>.
Make this your home page. What to do if you do not like the way our pages look

Donate and keep us afloat
New Releases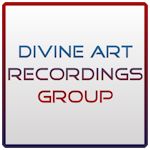 <!-eloquence closes end Jan 2019 extended end Feb->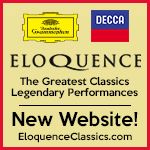 Follow us on Twitter
Editorial Board
MusicWeb International
Founding Editor
Rob Barnett
Senior Editor
John Quinn
Seen & Heard
Editor Emeritus
Bill Kenny
Editor in Chief
Vacant
MusicWeb Webmaster
David Barker
MusicWeb Founder
Len Mullenger