The Film Music section of MusicWeb International ceased operation some years ago. But we thought it would be a good idea to revisit it to create just one annual special edition.
Former critics of Film Music on the Web (FMOTW) have been invited to contribute short reviews of three film music recordings released in the previous year that impressed them the most. I have allowed one reviewer more than three choices because he has chosen films on current release, whereas most reviewers have gone for more historic film scores; and I have chosen to also give news of one special reissue. 
It is no surprise that leading composers of the genre like Erich Wolfgang Korngold, Miklós Rózsa, Dimitri Tiomkin, Elmer Bernstein and John Williams figure strongly in the lists which are in alphabetical order of past FMOTW editors (Gary Dalkin, Ian Lace and Michael McLennan) followed by other FMOTW reviewers.
You will notice that four recordings drew two nominations each suggesting that there should be a 'Film Music on the Web Film Score Recording of the Year' (and, of necessity, this has been according to my casting vote) – in actual fact two have been deserving; one historic and one new 2008 score.  To discover what these are, please scroll down to the end of the reviews. 
                                                                              Ian Lace
                                                                              Founder Editor
                                                                              Film Music on the Web    
Gary Dalkin
Of all the notable film music releases this year I have chosen three multi-disc sets which offer both exceptional quality and quantity of music. 
EL CID
Miklós Rózsa City of Prague Philharmonic / Nic Raine
TADLOWCD005 (three discs, including suite from Double Indemnity)
[3 hrs 01 mins – plus 25 minutes video]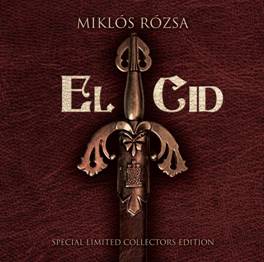 First is Tadlow Music's three disc Special Collectors Edition of the world premiere recording of the complete film score to El Cid (1961), music composed by Miklós Rózsa. An original soundtrack album exists, offering just 40 minutes of music, and a controversial 1990s CD presented 70 minutes of the score in a re-recording. This new three disc set presents the entire score (149 minutes) on the first two discs in a spectacular performance by the City of Prague Philharmonic Orchestra and Chorus. The third disc has eight bonus tracks (totalling 32 minutes): seven alternate cues, including a breathtaking choral epilogue and a short suite from Rózsa's score for Double Indemnity, plus video footage and interviews from the scoring sessions. The first two discs may eventually be given an unlimited edition release, but this three disc edition is well worth collecting for the remarkable for the alternative 'The Legend and Epilogue' with the song 'The Falcon and the Dove'. El Cid is a glorious Spanish and Arabic flavoured epic score from one of the greatest composers to ever work in Hollywood. It is one of Rózsa's masterpieces, alongside Ben-Hur, Quo Vadis, Spellbound and The Thief of Bagdad, and is wonderfully well served by this definitive re-recording.
INDIANA JONES: THE SOUNDTRACKS COLLECTION
John Williams
Concord Music CRE-31000-02 [5 hrs 52 mins]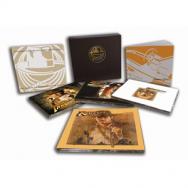 A slipcase set containing digipack versions of the soundtracks of Raiders of the Lost Ark and its three successors, together with a fifth disc offering interviews with John Williams, George Lucas and Steven Spielberg, together with ten previously unreleased tracks. The faults with this set have been debated ad-infinitum on-line – the fact that the scores are still not complete and that some of the cues have been transferred off-pitch – but this is still overall far and away the best representation of John Williams' swashbuckling masterpieces. All four are glorious throwbacks to the Golden Age of Hollywood, yet are unmistakably Williams, a composer far more versatile and gifted than all but the very best of those who inspired these works. The real revelations here come in the scores for Temple of Doom and The Last Crusade, with the veil over the sound which made listening to the original CDs something of a chore now removed to allow these this exhilarating music to really shine. There is much more music too, with a total of 12 previously unreleased cues from Temple of Doom and 10 previously unreleased pieces from The Last Crusade, as well as an expanded version of the music which opens that film, 'Indy's Very First Adventure'. Those who have bought previous versions of these albums may be aggravated by this double dip but the improvement is so great and the price so reasonable – the set may be found for around Ł22 on-line – that many will consider it well worth the upgrade.
Gangs of New York / The Journey of Natty Gann / The Scarlet Letter:
World Premiere Release of the Unused Scores 
Elmer Bernstein
Varese Sarabande VCL0608 1076 [4 hrs 1 min]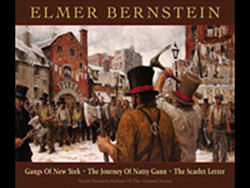 A four CD set collecting three scores composed by Elmer Bernstein but replaced by scores by other composers in the released versions of the films. Whatever the reason for the rejection of these scores, it was not lack of musical quality. All carry unmistakable Bernstein hallmarks. Gangs of New York in particular is vastly superior to the hodgepodge which accompanied Scorsese's much recut would-be epic, a large scale and at times furious score. The Journey of Natty Gann finds Bernstein in his familiar Western idiom and is good work but the least essential of the three. Dominating the set is the vast sweep (84 minutes) of The Scarlet Letter. This is Bernstein at his very best, delivering a wonderfully rich, poignant and romantic score filled with fine melody and fatalistic melancholy. Ultimately John Barry delivered a good replacement score, but whoever felt such a thing necessary obviously did not recognise the masterpiece they had already received. The Scarlet Letter is as fine as anything in Bernstein's catalogue. That the music almost went unheard is shameful. That it is now available is a cause for celebration. Varese are to be congratulated in liberating these three scores from the vaults.  
Ian Lace
KINGS ROW and THE SEA WOLF
Erich Wolfgang Korngold
Warner Bros. Studio Orchestra conducted by Korngold
Film Score Monthly FSM 10:15 [2 CDs 132:08]
Available: www.filmscoremonthly.com
An important release not only because it includes practically all the Kings Row (1942) music (except for a handful of cues) i.e. some 85 minutes spread over the two CDs, but also because Korngold conducts the original soundtrack recording. Quoting Brendan G. Carroll, "He brought a virility and an intensity to the performances of the Warner Bros. orchestra that is almost impossible to repeat and the fact that these fine musicians were sight reading music of such enormous difficulty  is a testament to their great ability…"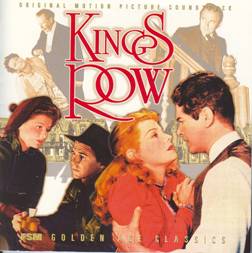 Kings Row, starring Robert Cummings, Ann Sheridan, Ronald Reagan and Claude Rains,  was about a small American town that hid many dark secrets: it was something of a precursor to Peyton Place. Korngold created an almost operatic-style score. For me this is his film-music masterpiece. It is one of my favourite best-ever scores.  The album also has Korngold's atmospheric score for the film of Jack London's dark novel The Sea Wolf, starring Edward G Robinson. There is a 30-page booklet with many of the illustrative stills and details about the novels and the films' castings and productions.  
LAND OF THE PHARAOHS
Dimitri Tiomkin
Film Score Monthly FSM 10.17 [2CDs 108:51]
Available: www.filmscoremonthly.com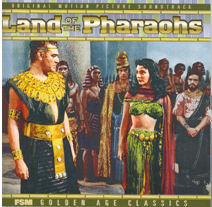 This fabulous score, gargantuan in every way, was scored for an orchestra of over 90 players and a choir topping 80; the music rarely ceases, for the most part, progressing in a  continuous flow. Tiomkin's massive score for Land of the Pharaohs was never released on LP or CD. At last we have this premiere album that comprises the complete score meticulously assembled from the original studio masters.  The film itself was something of disappointment. The opening scenes were magnificent but with the appearance of Joan Collins as the wilfully evil and ambitious Princess Nellifer, who coverts Pharaoh Khufu's (Jack Hawkins) throne, the film rapidly falls apart. Tiomkin's memorable exotic score is full of colour and very imaginative. Highlights include 'Pharaoh's Procession' with its underscoring of blaring brass and percussive rhythms that accompany the on-screen procession bands with authentic-looking Egyptian long trumpets and drums; and 'Song of the Builders', with Tiomkin's brilliant underscoring scenes showing the cutting and transporting along the Nile of the huge stones used to build Khufu's great pyramid. 
[I am delighted to write that Film Score Monthly, in 2008, re-released a score that has been difficult to source in recent years:-
THE ACCIDENTAL TOURIST
John Williams
Film Score Monthly FSM 11.06 [41:41]
Available: www.filmscoremonthly.com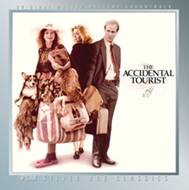 With his understated and subtle score for The Accidental Tourist, John Williams proved he was equally at home writing for intimate domestic comedy dramas as much as 'space epics'. This release is a straight reissue of the 1988 Warner Bros recording which had been fetching high prices on ebay. The Accidental Tourist was Lawrence Kasdan's sensitive adaptation of Anne Tyler's novel about a writer of travel books (William Hurt) who comes out of his rigid emotional shell (after the tragic death of his young son) thanks to the love of a quirky dog trainer (Geena Davis in an Oscar-winning role)]
But my third choice for 2008 has to be:_
The film Music of CONSTANT LAMBERT
Suites from Anna Karenina and Merchant Seaman
and LORD BERNERS
Suites from Champagne Charlie, Nicholas Nickleby and The Halfway House
Mary Carewe (soprano)
Joyful Company of Singers (female voices)
BBC Concert Orchestra/Rumon Gamba
CHANDOS CHAN10459 [79:35]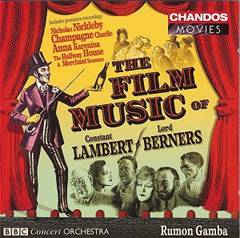 Lambert's and Berners's work for films, although very limited was cosmopolitan rather than traditionally English. Both were attracted to the stage, particularly the ballet. Lambert's wartime Merchant Seamen suite makes a strong impact. Richly harmonized and orchestrated, it is highly dramatic and emotional. It includes the eerily atmospheric and menacing 'Convoy in Fog' and the concluding 'March' is gallant and defiant, but poignantly seamed. The Anna Karenina music has a haunting and tender dreaminess until the lovers' affair is discovered then it takes on a more brutal and crushing character. The music for the Venice scenes is a beautiful barcarolle with a passionate climax.
Lord Berners' music for Champagne Charlie sparkles with the wit and gaiety of the old music hall. Mary Carewe sings with gusto the racy "Come on Algernon".
Berners' suite from his score for Nicholas Nickleby, from Dickens' novel is cosily and glowingly nostalgic. The music a potpourri of character studies; it twitters, dances, waltzes and bounces along with slower romantic episodes that are charmingly coy.
Halfway House was a story of the occult and Berners responded with a highly atmospheric, dramatic and brooding score.
One of the best albums in the Chandos Film Music series.
Michael McLennan
YOUTH WITHOUT YOUTH
Osvaldo Golijov
 Deutsche Grammophon 447 660-3 [60:25]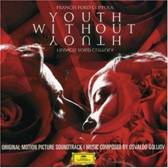 Argentinean composer Osvaldo Golijov wrote one of the great modern film scores for Francis Ford Coppola's inconsistent adaptation of Mircea Eliade's novel about a man who rediscovers his youth after being struck by lightning. The score strikes the right balance between the film's languid romantic heart and the pulpy surrealism of its hero's outlandish adventures. Soloists for hammered dulcimer, the kemancheh (Persian violin) and accordion complement the Romanian string orchestra.
CHE
Alberto Iglesias
Varese Sarabande VSD-6929 [58:15]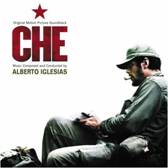 After the world music forays of The Constant Gardener and The Kite Runner, Spanish composer Alberto Iglesias returns to the suspenseful textures of his dark masterpiece, The Dancer Upstairs (2003). While this score - for Stephen Soderbergh's double film about the rise and fall of Che Guevara - lacks the wounded romanticism of that superb early score, it has a heart of its own, centring on the figure of Che and his revolutionary aspirations. There's an uncompromising quality to this music, and a comfort with dissonance and textural devices that recall the lean brilliance of early Jerry Goldsmith scores
THE CURIOUS CASE OF BENJAMIN BUTTON
Alexandre Desplat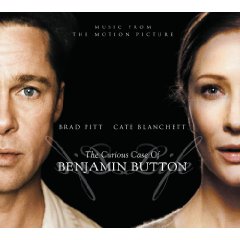 Concord Records CRE-31231-02 [2 discs - 1st disc is score, 59:22]
Alexandre Desplat continues to do no wrong, with his precise, emotional but unsentimental compositions making him the perfect choice of composer for David Fincher's first step into emotionally rewarding filmmaking. The enchanting textures, rich in two-voice writing and Late Romantic devices, could not be mistaken for those of any other modern film composer. 'Sunrise at Lake Pontchartrain', 'Postcards' and 'Love in Mourmansk' in particular stand out as compositions that truly transform the restrained filmmaking they accompany into richly emotive material.
STANDARD OPERATING PROCEDURE
Danny Elfman
Varese Sarabande VSD-6897 [53:40]
Danny Elfman fills in for Philip Glass on Errol Morris's most topical subject to date: the position of the Abu Grahib photographs within the standard operating procedure of the United States army. There's a lot of indications of Glass's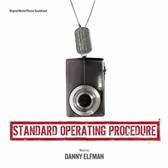 influence in the music. What makes this one more than a retread of another composer's strengths however is the way that Elfman's knack for emotive melodies and quirky flourishes merge with minimalist devices to create something eminently appropriate for the subject. Something is desperately wrong and out of control in this music, at times to an almost laughable degree. Only Danny Elfman could have painted Abu Grahib as a circus of horrors. The reuse of sections of Elfman's Serenada Schizophrenia pays off beautifully in the film, and the grim 'S.O.P. Theme' brings a strong sense of moral clarity to the closing arguments of the film.
ELMER BERNSTEIN: The Unused Scores
Varese Sarabande CD Club VCL-0608-1076 [4CD set - 72:40; 60:22; 48:29; 60:28]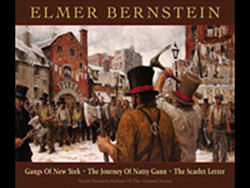 To get The Gangs of New York alone would have been a marvel, and to get The Scarlet Letter with it, an historic event. But to have The Journey of Natty Gann thrown in as well demands that I list this release above all other releases of extant scores in 2008. Unused film scores have an allure about them for appreciators of film music, the hope being that some gold remains to be discovered for a favourite composer. When they are released, disappointment often ensues, however I very much doubt that occurred to anyone who heard Bernstein's The Scarlet Letter. What a revelatory score – a strong argument that in his final decade of scoring, Bernstein was as strong as he had ever been.
Demetris Christodoulides
DEFIANCE
James Newton Howard
Violin Solos by: Joshua Bell
Sony Classical SNYC 38523 [49:40]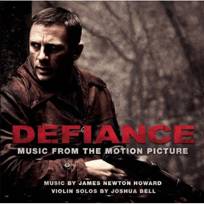 We live in an age where quantity is the primal goal over quality and easily-digested bastardized musical amalgams are born. These are mainly aimed at younger listeners who are growing up in a similarly collapsing system of musical (and not only) values and idols. This seems the norm rather than coherent musical works.  So, James Newton Howard's score for "Defiance" comes as a breath of fresh air. The beautiful melancholic and technically brilliant violin solos by Joshua Bell crown the score and they simultaneously contribute to an organic whole. While on first hearing, the score might appear simplistic to some, its true grace lies within the fragile melodic lines and arrangements, and the tight thematic material and the lyrical nature of the violin solos. James Newton Howard's Defiance which lightly recalls the composer's previous gem Snow Falling on Cedars, is lazily - but accurately labelled by some as his own Schindler's List, a notion with which I fully agree.
THE CURIOUS CASE OF BENJAMIN BUTTON
Alexandre Desplat
Concord Records CRE-31231-02 [:59:05]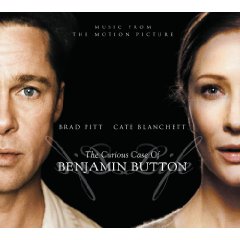 For some, film music composer, Alexandre Desplat is not the easiest listen. However, his graceful music is a child of elegance, refinery and musical balance not often experienced in our time. has There are admirable qualities at the heart of each and every work he produces, no matter how small-scale or quirky they might seem to some, and The Curious Case of Benjamin Button is no exception. His delicate motific and thematic elaboration in this score may be  more lightweight than usual but it is so very charming. It might require your close attention, for its well-hidden virtues don't reveal themselves at a first hearing, but after further listening it reveals grace that captivates. The Curious Case of Benjamin Button is a tender work that breathes beauty through each little, fragile musical step, each one leading towards an emotionally charged finale, the latter carrying the trademarked qualities of Desplat's thematic writing that truly touches the soul.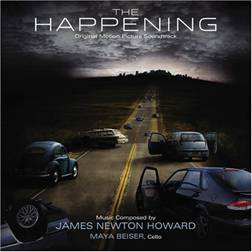 THE HAPPENING
James Newton Howard
Colosseum VSD (CVS) 6901.2 [50:07]
James Newton Howard is undeniably one of the most important and one of the few remaining real leading film music artists;  one of those composers who always tries to keep one step ahead to create musical works that venture beyond the norm, setting him apart from the less talented. Whilst several well-known composers might often get away with correspondingly uninteresting scores for mediocre films, James Newton Howard, with very few exceptions, creates classy works of art each and every time. His music carries a well-identified musical character and melodic depth that truly recalls the best of past eras of the genre. When he teams with director M. Night Shyamalan in particular, his work is guaranteed pure gold. Thus, The Happening is another impressive addition to an already inspired career. The score travels through well crafted and particularly intense orchestral horror mammoths to moments of unrestrained emotion. Such an example is the cue 'Be with you', which, along with Johan Söderqvist's 'Eli's Theme' and 'Let the Right One In' from Let the Right One In, make up this year's most outstanding single compositions in the film music medium.
Mark Walker
EL CID
Miklós Rózsa City of Prague Philharmonic / Nic Raine
TADLOWCD005 (three discs, including suite from Double Indemnity)
[2 hrs 53 mins]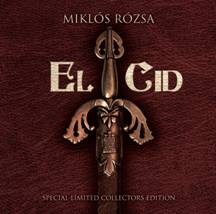 Rózsa's monumental score for the 1961 epic El Cid is one of his very finest – a magnificent tapestry that interweaves delicate medieval cantigas and grandiose fanfares into the composer's always distinctive idiom. Tadlow's three-CD set at last presents us with all the music Rózsa wrote, including those cues that were not used in the final cut and which have been painstakingly reconstructed from the composer's original sketches specially for this recording. The City of Prague Orchestra give it their all under Nic Raine's baton, and they have never sounded finer in this massive work that nevertheless has no longeurs and never once loses focus. Producer James Fitzpatrick deserves a Film Music Medal of Honour for this one.
INDIANA JONES AND THE KINGDOM OF THE CRYSTAL SKULL
John Williams
Concord Music CRE-30825-02 [78 mins]
Critics may have been lukewarm about Indy IV (I don't know why – it seemed like a great popcorn movie to me), but there is nothing lacklustre about the score. Clearly Williams relished the opportunity to revisit the swashbuckling exuberance of his Indiana Jones music, and to add several delightful new pieces to the canon, including the energetic Errol Flynn-ish 'Adventures of Mutt', the film noir-ish 'Irina's Theme' and the sinister tritone-based theme for the Crystal Skull itself, magically transformed in the finale from its minor key into the major. Like Rózsa before him, Williams has always kept one foot in the concert hall and it is surely no coincidence that both composers are absolute masters of orchestration and orchestral balance even with the largest ensemble. My only gripe is that the album omits a considerable amount of music heard in the movie – which could have been but was not rectified in the Concord set below.
INDIANA JONES: THE SOUNDTRACKS COLLECTION
John Williams
Concord Music CRE-31000-02 [5 hrs 52 mins]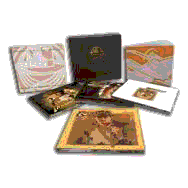 Despite attracting some flak from fans – it isn't complete, some of the Raiders tracks are mastered at the wrong pitch, and the Indy IV album is the same as the solo release – this set is still an irresistible must-buy for all lovers of film music. Williams successfully evokes the Golden Age of Hollywood swashbucklers without sounding like anything other than vintage Williams. And unlike its elder and bigger brother Star Wars, the music for the Indy movies never has to carry the weight of an ever-expanding plot or carry over into each new film an ever-increasing list of leitmotifs; instead each score just fizzes along at a cracking pace, bubbling over with joy at every virtuosic musical twist and turn. There seems to be a backlash against this lavish style of scoring nowadays in favour of smaller-scale, more ambient music – but just as Rózsa and Korngold are still cherished now (more so than ever in fact), I have no doubt that in 50 years from now Williams' Indiana Jones music will still be delighting audiences.

As remarked earlier, a number of reviewers' choices have been duplicated with two nominations for four scores. I have therefore used my casting vote and decided to award not one but two scores.  Accordingly the first of these must be:-
in the Historical Scores category:-
Tadlow Music recording of Miklós Rózsa's El Cid score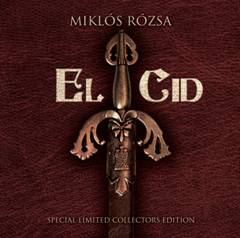 In addition to my colleagues comments above I would just remind readers of the meticulous attention to detail and the intense historical music research Rózsa would put into his scores. Nic Raine, and his colleagues must be congratulated on their painstaking restorations and especially Nic for leading the Prague orchestra (of 91 musicians and a large choir) in such vital, rhythmically crisp readings; the music has attack aplenty but lyricism and tenderness too.  A deserving winner
Ian Lace
And in
New Scores category:-
Alexandre Desplat's score for THE CURIOUS CASE OF BENJAMIN BUTTON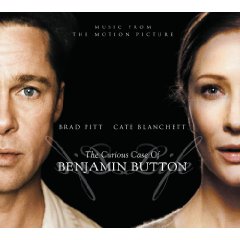 I first noticed, and was very taken with Desplat's music when I saw The Luzhin Defence (2000). I thought here is a new voice with something important to say in film music contributing intelligent, imaginative scores that not only enhanced screenplays but proved to be rewarding listening experiences away from the films. Since then I have been further impressed with many of his scores including: Girl With a Pearl Earring (2003) and Birth (2004) to mention but two. So I was delighted to have the opportunity of paying tribute to this gifted composer.
Ian Lace