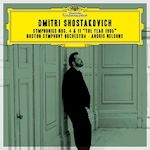 Shostakovich 4, 11 Nelsons
Transparent Granite!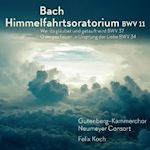 Nothing but Praise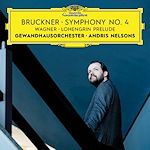 BrucKner 4 Nelsons
the finest of recent years.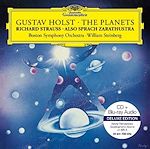 superb BD-A sound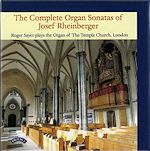 This is a wonderful set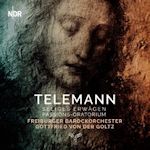 Telemann continues to amaze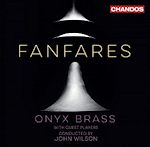 A superb disc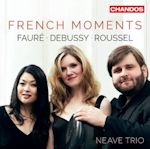 Performances to cherish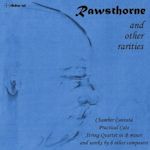 An extraordinary disc.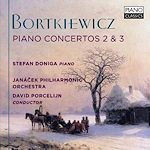 rush out and buy this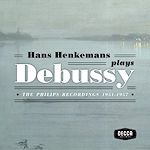 I favour above all the others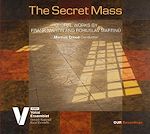 Frank Martin - Exemplary accounts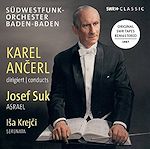 Asrael Symphony
A major addition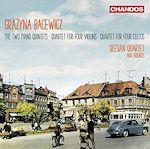 Another Bacewicz winner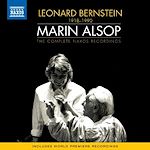 An outstanding centenary collection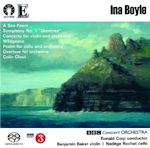 personable, tuneful, approachable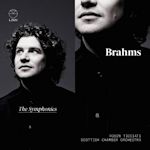 a very fine Brahms symphony cycle.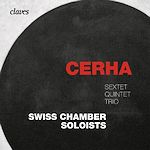 music that will be new to most people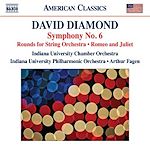 telling, tough, thoughtful, emotionally fleet and powerfully recorded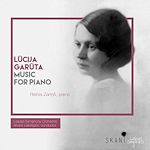 hitherto unrecorded Latvian music
alternatively
CD: Crotchet AmazonUK

Ludwig van BEETHOVEN

(1770-1827)
Guido Cantelli - The Great Beethoven Recordings
CD 1


Piano Concerto No. 1 in C major, Op. 15 (1795) [34:14]


Piano Concerto No. 5 in E Flat major Op. 73 ďEmperorĒ (1809) [36:08]
CD 2
Piano Concerto No. 3 in C minor, Op. 37 (1800) [32:56]
Piano Concerto No. 4 in G major, Op. 58 (1805/6) [32:54]
CD 3
Symphony No. 5 in C minor, Op. 67 (1807/8) [32:30]
Symphony No. 7 in A major, Op. 92* (1811/12) [34:08]
Rudolf Serkin (piano, PC1) Rudolf Firkuönż [Rudolf Serkin?] (piano, PC3)Wilhelm Backhaus (piano, PC4) Robert Casadesus (piano, PC5)
New York Philharmonic Orchestra, Philharmonia Orchestra (Sym 7)/Guido Cantelli
rec. [Carnegie Hall] New York, 29 March 1953 (PC1); March 1955 (PC3); [18] March 1956 (PC4); [16] January 1955 (PC5); February 1954 (Sym 5); [Kingsway Hall] London, [28-31] May 1956 (Sym 7)
ANDROMEDA ANDRCD5092 [3 CDs: 70:27 + 65:55 + 66:41]

I think itís important to begin this review with some comments about the attribution of these recordings since I suspect that most, if not all, of them have circulated at some time before and collectors may wish to avoid duplication. The recording of Symphony No 7 is a commercial one, made for EMI. The others are all off-air and the recording of the First Piano Concerto has been issued by Music & Arts and, for all I know, by others. Iím somewhat uncertain about the recording of the Fifth Symphony. Thereís a comprehensive listing of Cantelliís concerts and commercial recordings in the biography by Laurence Lewis: Guido Cantelli. Portrait of a Maestro (1981). According to Mr Lewisís listings Cantelli didnít conduct the NYPSO in February 1954. But he was conducting the NBC Symphony Orchestra that month and a performance of the symphony is noted on 21 February. Music & Arts have issued a Beethoven Fifth with the NYPSO from 6 January 1952 but I donít believe itís the same performance as the one in this box.

Iím afraid there may also be a bit of doubt surrounding the performance of the Third Piano Concerto. According to Mr Lewis again, Cantelli led three performances of the concerto in March 1955 of which the last, on 13 March, was broadcast. However, the soloist was not Rudolf Firkuönż but Rudolf Serkin. Since the booklet shows little evidence of detailed research Iím more inclined to trust the published biography and in the header to this review Iíve indicated within square brackets where information from the Lewis biography has been added.†††††

Cantelli (1920-1956) was a brilliant phenomenon and who knows what he might have achieved but for his tragically early death in a plane crash, just a week after being named Music Director of La Scala. In the eyes of many this appointment set the seal on his anointing as Toscaniniís successor for he had come widely to be regarded as such. In many ways the comparison with Toscanini can only be taken so far but there are some similarities in their Beethoven styles. If you havenít heard Cantelli in Beethoven but you enjoy Toscaniniís way with the composer Iím sure youíll warm to Cantelli. But even those who dislike Toscaniniís approach to Beethoven will find much of interest in Cantelliís interpretations for he is far from being Toscanini Mark II and this set valuably collects together his significant Beethoven interpretations Ė so far as Iím aware there werenít many other Beethoven pieces in his repertoire by the time he died.

The performance of the First Piano Concerto is a dynamic one. In the first movement there were one or two occasions when I thought that Cantelli, in his quest for the necessary rhythmic precision and vitality, was close to making the music clipped and martial. But he and Serkin find the lightness and wit in this early concerto. In the second movement. Serkin brings out the poetry and repose in the music although the orchestral contribution sounds just a touch gruff at times. In his notes for the Music & Arts release of this performance (CD-1170) the noted American writer and critic, Harris Goldsmith, who was present at the performance, writes that ďCantelliís accompaniment was as wonderfully vital as ToscaniniísÖand Serkinís interpretation wasÖmusical, intense and interesting.Ē†

The Third concerto receives a good performance, whoever is the soloist. The substantial first movement introduction is directed with a good sense of space by Cantelli and the interplay between soloist and orchestra is well done. The solo playing is spirited and elegant. The slow movement is poetic Ė the solo opening is very thoughtful and delicate Ė with some splendid, well-controlled orchestral support. The finale is lively and witty, culminating in an exhilarating coda. This is a successful performance in which one has the sense, as one should, of the concerto as a bridge between the first two concerti and Beethovenís last two masterpieces in the genre

Backhaus opens the Fourth concerto a touch prosaically for my taste, the piano chords too staccato, but Cantelli unfolds the subsequent orchestral passage superbly When Backhaus rejoins the proceedings he plays with style and no little energy. The stringsí contribution to the slow movement is very fine. Cantelli gets them to play with real weight and presence initially, tapering off as the movement progresses. Backhaus plays serenely. The finale has abundant energy.

The first movement of the ĎEmperorí splendidly combines grandeur and dynamism. Casadesus is a fine soloist and Cantelli conducts quite magnificently. This is a truly commanding account of the movement and I thought it very fine. Grace and poetry are much in evidence in a satisfying reading of the slow movement though the audience is a bit bronchial at times. Casadesus makes one or two minor finger slips at the start of the bounding finale but one can easily overlook these, I think, and relish instead the sweep of the performance. I think this is an ĎEmperorí of some stature

The reading of the Fifth Symphony has great drive and power. The music suits a conductor of Cantelliís vitality perfectly, of course and the first movement is strong, direct and very dynamic. Heís quite broad in the slow movement, though the music never lacks purpose or momentum. The transition from third movement to finale has a tremendous sense of pent-up energy and thatís then released in a blazing reading of the finale itself. This is a hugely exciting reading of the Fifth, which sends the New York audience into raptures.

The Seventh is the only studio recording in the set. As such it enables the performers to avoid the occasional slip that comes with live performances. However, thereís no lack of spontaneity or conviction in the reading and the Philharmonia give the famously exacting maestro playing thatís out of the top drawer. In the first movement the music of the main allegro dances superbly, really justifying Toveyís celebrated view of this symphony. The scherzo fairly zips along and the finale is all bustle and brio.†

With the exception of the Seventh Symphony, we are hearing the artists in recordings for which the sources are air checks that are over fifty years old. The sound is not at all bad but it is a bit bright and aggressive at times and the piano sound in all the concertos can be rather clangy. In the only recording where I was able to make a comparison, the First Concerto, I find the Music & Arts transfer is warmer and has a fuller bass response. But these Andromeda transfers are generally satisfactory. The documentation accompanying these discs is rudimentary in the extreme; only a track listing is provided, which I donít believe to be wholly accurate.

However, the main thing is that this set gathers together at an affordable price some bracing and stimulating performances by a musician who, had he lived, would surely have been one of the greatest conductors of the second half of the last century. All collectors who share my admiration for this exciting and great Italian maestro will surely want to have these performances if they donít already possess them.

John Quinn


Information received
Subsequent to the publication of the above review I've received an email from Don Jones, of Geneseo, New York, who writes as follows:

"I've just read your article on the Cantelli Beethoven recordings. The index to Howard Shanet's Philharmonic: A History of New York's Orchestra (Doubleday, 1975) shows that the soloist for March 10, 11, 13, 1955, in Beethoven C Minor was, indeed, Firkušný. Serkin played Brahms B-flat with the NYPSO that February, with Mitropoulos conducting."

I haven't read the book to which Mr Jones refers but it seems from his note that either Howard Shanet or Cantelli's biographer, Laurence Lewis, has made an error in identifying the soloist in this concerto performance. Without knowing the original sources that each has used it's impossible to be sure which author is right and which one is wrong. What this factual discrepancy does show, however, is how easy it is to misattribute historical recordings. Labels issuing such recordings do need to take care so that collectors are not misled inadvertently. It's unfortunate that the pianist can't be identified with total certainty but it's still a fine performance that we hear.

I'm most grateful to Don Jones for this additional information.




Donate and keep us afloat
New Releases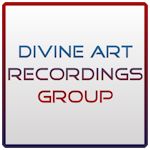 <!-eloquence closes end Jan 2019 extended end Feb->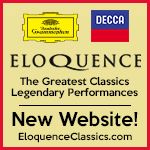 Follow us on Twitter
Editorial Board
MusicWeb International
Founding Editor
Rob Barnett
Senior Editor
John Quinn
Seen & Heard
Editor Emeritus
Bill Kenny
Editor in Chief
Vacant
MusicWeb Webmaster
David Barker
MusicWeb Founder
Len Mullenger