Blow tends to be one of those composers people know about rather than actually know. For lovers of Purcell, he was the great composer's master who stood aside to let his star pupil succeed him as organist of Westminster Abbey, and then had the sorry task of returning to the job after the younger man's early death. His short opera "Venus and Adonis" has been tried as a companion for "Dido and Aeneas"; as early as 1954 a recording under Anthony Lewis showed it had plenty to offer, especially if comparisons of that kind didn't have to be made. Not many of his anthems remain in regular church use, since with their florid solos and frequent string "symphonies" – sometimes extended movements in their own right – they inevitably evoke a period when services were long and leisurely and given over to entertainment as much as to spiritual betterment. This stricture assuredly does not apply to the succinct and powerful "God is our hope and strength" which would still be an inspiring aid to worship. "Turn thou unto me, O Lord" would also make a welcome addition to the service where a good soprano soloist is available.

By and large, then, these anthems stand or fall today by their ability to make interesting concert works or recorded programmes. There are around a hundred, so mathematics suggests that about another seven double albums would be needed to finish the job. I wonder if anyone ever will.

The first item, "God spake sometime in visions", leaves one feeling that someone ought to. It was written for the coronation of James II – the English and German booklet notes claim James I, while it's right in the French version. Not only is this piece rich in contrasts, it has an overall grandeur which we can now see was brought into British music by Blow, taken up by Handel till it became the "English style", then rather lost sight of until revived by Parry in the later 19th century. Certainly, whatever the austere beauty of the great Elizabethan composers, I can't think of any earlier composer who could produce this sort of extended loftiness. Incidentally, since Blow was both master and successor to Purcell, you should bear in mind that the earliest surviving pieces by the latter date from 1680. Looking at the dates above, therefore, you will see that about nine of the pieces here predate any possible Purcellian influence.

For this piece the Parley of Instruments, which elsewhere plays one-to-a-part, is augmented to 17; Peter Holman's notes tell us that it was played by the King's complete "24 violins". This may sound confusing to the modern reader, since today 24 violins would suggest violas and cellos and basses in proportion, and so a string orchestra of around 50; or else literally 24 violins and just that. But these were days when the violin family was taking over from the fatter-bellied viols and, just as a chest of viols has the whole range from the higher to the lower instruments, so "24 violins" meant 24 instruments of the violin family, 24 strings in modern parlance.

In a way, it is even more remarkable that Blow achieves this same sense of scale on the shorter canvas of the already-mentioned "God is our hope and strength", which has only a continuo accompaniment.

A completely different side of Blow – almost another composer – emerges in the second piece where the influence would seem to be the Italian cantata. The three soloists entwine their intense, highly expressive lines in a work probably intended for private devotion rather than public performance. Yet, while this is the only anthem here where the choir does not sing at all, for most of their length the other penitential pieces such as "O Lord, I have sinned" and "Lord, thou hast searched me" proceed in a similar manner, with fairly brief choral interventions, sometimes only at the end. Blow was an inveterate recycler of his works, so perhaps private devotional pieces were transformed into anthems at a later date.

The introspective works invariably draw an impressive response from Blow; I have already alluded to "Turn thee unto me, O Lord". This alternates solo and choral verses and the unidentified boy soprano holds his line confidently against often extreme chromatic harmonies.

The third piece, "The Lord is my shepherd" introduces an aspect of Blow which is likely to prove more perplexing to modern ears. This is a tendency to trundle along pleasantly in a lolloping three-time, almost a sort of 17th century waltz, which Charles II apparently favoured because he could beat time to it. Royal taste would appear, then, to have induced a response to such a visionary text as "I beheld, and lo! A great multitude" bordering on the frivolous. The multitude sounds as if it had donned smocks and is dancing round the maypole. Did Blow wish simply to illustrate the happiness of the afterlife? Could the performance itself have inculcated a more visionary character to the music? Possibly, but I daresay such an attempt would be anachronistic and merely weigh the music down by searching for something that is just not there. Hill and Holman certainly do not sell Blow short in his lofty or intimate moods, so I imagine they've made the right decision here, too. All the same, I should be interested to hear what some of the groups who have been amazing our ears on Opus 111's Vivaldi series might make of Blow.

I hope I have made it plain that there is some very fine music here, very well presented – that goes for the booklet notes as well as the performances themselves. Perhaps the lolloping three-time sections will appeal to others more than they did to me.

I referred above to an "unidentified soloist". In fact, the soloists are all listed – some are taken from the choir, others are professionals from outside. I didn't add the information to the header because a) we are not told who sings what and b) there are two lists. One is on the back of the booklet, the other is inside the jewel case, and there are considerable differences between them. According to the former, for instance, Stephen Varcoe is among the soloists; according to the latter he is not. I seem to recognize him as the first soloist in "O Lord thou hast searched me out". I wonder if this could be clarified? (see footnote - Ed.)

Incidentally, "The Lord is my shepherd" provided the theme for Bliss's "Meditations on a theme by John Blow" and I concluded my listening by reminding myself of the old Lyrita LP of this. Now that Lyrita are in business again, I hope this very fine disc – coupled with "Music for Strings" – will be remembered. It is also the sole documentation, as far as I know, of Hugo Rignold's tenure at Birmingham and strongly suggests it was not always the provincial desert which admirers of maestros Frémaux and Rattle have painted it.

Christopher Howell


BUY NOW

AmazonUK ArkivMusic

Footnote
Hyperion have informed us:

The disparity between the back cover of the booklet, inside of the jewel case and back of jewel case is as follows:

The back cover of the booklet names all soloists regardless of their provenance.

The inside of the jewel case lists the members of the Cathedral choir and where they are soloists indicates the same with a star.

The back of the jewel case states that the singers comprise Winchester Cathedral Choir and adds that other soloists join them, hence "Winchester Cathedral Choir with..."

The reason Stephen Varcoe is not listed on the inside of the jewel case is because he is not a member of the Cathedral choir (ditto Robin Blaze, Joseph Cornwell, Stephen Alder).

As for the assignation per track of soloists, this information is not always helpful as it can involve putting all bar one name of the soloists on a disc against a given track. In this instance the decision was taken in 1995 not to include that level of detail and the re-issue follows this lead.

Donate and keep us afloat
New Releases


<!- cpo end March 2023 --> all cpo reviews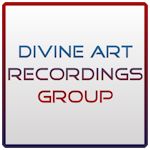 Click to see New Releases
Get 10% off using code musicweb10
All Divine Art reviews
<! apr 12 months Nov 22 - Oct 23 -->