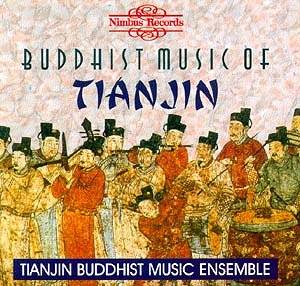 The Chinese presence at the Huddersfield Festival in November (see review in S&H, December '99) has prompted increased interest in Chinese music, old and new. Nimbus is an acknowledged leader in introducing unusual musics to Western listeners. That of China remains strange to us and understandably meets resistance.

This CD is revelatory. It will not be to everyone's taste, but approached with open minds and ears the rewards are substantial. It is not 'difficult' music, indeed first reactions may be that it is too simple and repetitive, but gradually it all comes into focus. Derived from ancient temple music, it still flourishes in folk rituals, with a major revival since the end of the disastrous Cultural Revolution. In northern China wind and percussion music predominates. Melodies are decorated according to the idiom of each instrument, and played together in heterophonic patterns.

The Tianjin Ensemble toured Europe in 1993 and made this CD in London. The lead musician, Li Jinwen, was formerly a Buddhist monk; the others are peasants. These elderly musicians are all versatile multi-instrumentalists and singers.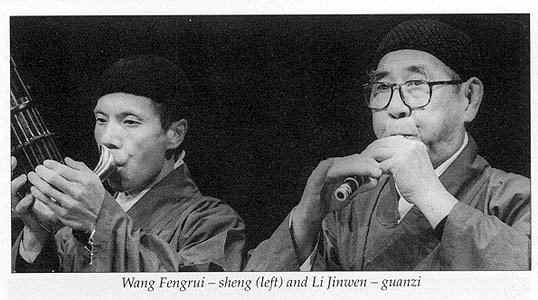 Li Jinwen is a virtuoso performer on the guanzi, a double-reed wooden pipe. It is often supported by the sheng, a mouth organ with seventeen pipes, about thirteen of them with reeds. There are 'cloud gongs' and pitched gongs, barrel drums and cymbals, the melodic instruments counterpointed by elusive and subtle drum rhythms.

The pieces mostly begin freely, leading to faster, more extrovert sections, with interludes on percussion and large ritual cymbals. The whole effect is mesmerising and draws one in. Unusually for me, we played it right through, with increasing enjoyment.

As always with this Nimbus series, the notes (by Stephen Jones) are comprehensive and fascinating, with lots of photos. This CD is a wonderful window onto a strange world which, unlike many natural species, is not now threatened with extinction. Ritual music in China is alive and well and has much to offer us. Because I cannot guarantee you will share my pleasure, I give it a cautious rating, but at Nimbus's very reasonable pricing, why not take a chance?

Reviewer

Peter Grahame Woolf
Reviewer
Peter Grahame Woolf

---
---
Reviews carry sales links but you can also purchase from: