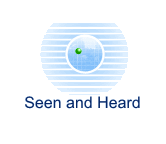 Editorial Board

London Editor:
(London UK)
Melanie Eskenazi

Regional Editor:
(UK regions and Worldwide)
Bill Kenny

Webmaster:
Bill Kenny

Music Web Webmaster:
Len Mullenger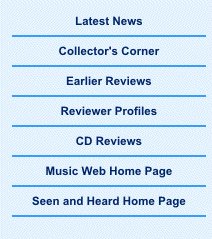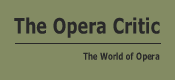 MusicWeb is a subscription-free site
Clicking Google adverts on our pages helps us keep it that way

Seen and Heard Interview


Queen of the Nurses and Mothers: an interview with Catherine Wyn-Rogers (JPr)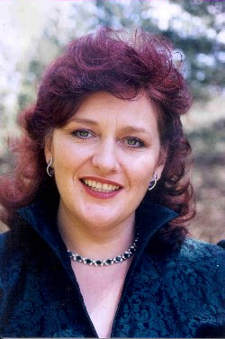 The title is irresistible given that it is these types of roles that are often performed by mezzo-sopranos in opera and Catherine Wyn-Rogers, possibly the best of her kind in Britain, has sung her fair share of these. She has done a great deal more than that of course as a recital, oratorio, opera and recording artist in her distinguished continuing career. The following interview derives from three talks with Miss Wyn-Rogers over a number of years with Jim Pritchard, the last being during her recent performances as Geneviève at the Royal Opera House and before singing 'Song of the Earth' for the Royal Ballet. On 11 August she returns to the Three Choirs Festival and sings in Mahler's Eighth Symphony.
When did you decide to become a singer?
I remember my father telling me to go and revise for my exams because I would not find any work without them. 'What are you going to do?' he asked me. 'I'm going to be a singer,' I replied – I must have been about 15 or 16. It was not until I had confirmation from other people who heard me, that this became what I actually did do! My music teacher gave me little solos at school but I did not do 'A' level music. In fact I did various things, after leaving school, including working for the Coal Board, and went to college rather late.

Where did you eventually study and how did you start your professional career?

It was at the Royal College of Music and I studied with Meriel St Clair. She was a wonderful teacher and although I was at the college only four years, I was with her for ten. I concentrated on recital and oratorio more than opera because I was a rather low mezzo, though not a contralto. Before I started singing in it, I would have hotly denied that you had to do opera to be a complete singer. So many low mezzos are nurses and mothers and I did not want to do that until I had to.

I learned to sight-read when I was young because I had learned to play the piano and that meant that when I left college I paid a lot of rent by being on the BBC Singers ad hoc list - and it was very good for my musicianship. Earning that money kept me going when I did not have a lot of solo work. Doing that is useful because it means that when things get busy you learn things fast.

I like having the ability to communicate with the audience from the stage and have an effect on them. I always insist that in oratorio you need a vivid imagination because you do not have sets, costumes or any movement but still have to convince people of what you are singing and you still have to be strongly involved in what you are doing. There is no point in doing opera or concert work if you do not communicate – you have got to go out and reach people.

My first professional engagement was a Messiah one afternoon in Swadlincote in Derbyshire in the Methodist Chapel. I was looked after by a lady from the choir and I asked her 'Do you have a uniform?' She replied 'No, but we do take our hats off.' My first opera was when I did a year in the Glyndebourne chorus and covered Mistress Quickly while I also appeared in Fidelio.

Many of the reviews of the Royal Opera's Pelléas et Mélisande focused on the unflattering costumes, one even describing them as 'babygrows', so what was your view on these?

Well, I know why they (director Stanislas Nordey and designer Emmanuel Clolus) did it and I understand why, but it is a shame because I would have chosen a different costume of course. They are trying to make Pelléas, Goulaud, Arkel, me and even the Doctor appear as though from another world. They have chosen the image that is the Pierrot clown because it is the sad, sensitive, intelligent clown who apparently frightens the children, as opposed to the Harlequin which makes them laugh. So there is this sinister connotation, but it in this country we do not have this cultural reference as to us a clown is someone with a ginger wig and baggy trousers. However, it does all focus the drama very much on the faces because once you have taken in the costumes there is nothing more to do. Mélisande is the one compelling beautiful image and all the others are slightly comic, slightly distant, slightly stuck in the uniform.

For me the atmosphere has been created, not just in spite of but because of the look of it. When I was watching Simon Keenlyside (Pélleas) and Angelika Kirchschlager (Mélisande) do the scene where they are in the cave yet they are looking out towards the audience, what they are talking about is represented behind them by three figures in what is a huge fairytale book. They turn as if they are walking towards them, and then turn back and it is all so filmic.

How does this production compare to the other one you have recently been in - again for Richard Jones in Munich?

Well his Pélleas is quite stark with some wonderful sets from Anthony McDonald. There are some beautiful images and a lot of plain white box-like rooms. The floors of the rooms are on different levels and at strange angles. The fan cloths have projections on them, again very beautiful – including photographs of a beach taken by satellite, a big rock for one scene and a moonscape. The well was a white disk – or maybe an ellipse – and with Nicky Gillibrand's costumes we were dressed as our characters. At Covent Garden now, we have just this cipher, because Maeterlinck is a symbolist writer and that is why everything is reduced. In Richard's version I am actually reading the letter to Arkel, while he tells the story literally with action; it is still quite strange and I had to shake off the tremendous gloom and anxiety around the way he wanted my Geneviève to be. It is so different to this current one where they want me not to give anything away about how my character feels.

You appear to have always enjoyed working with Richard and Munich seems very much a second home now to you?

Apart from Pélleas I worked with Richard on his Covent Garden Ring. He had great knowledge of the worth of the work and he is very musical. It was never irreverent because he valued the piece and wanted the absolute best from it. His idea for the Norns' scene in Götterdämmerung was to make the characters something we can all relate to in an everyday sense. They are like people we may have met, who say they are clairvoyant and can see into the future. Those were his Norns. Of course there have been times during rehearsals when I have said to Richard that I do not see it exactly his way and then we have talked through it, so that more often than not you find yourself doing a 'U'-turn because he is so persuasive. Richard always asks whether you can do the things he is asking and still sing it properly. When they were doing that cycle the first time Richard workshopped everything with the various people that worked with him on the production. Notably there were the choreographers who actually worked the scenes out beforehand so that they had the blocking ideas and some of the movement they wanted to achieve before the proper rehearsals began. He is a really nice man who sets a framework and lets it develop.

As for Munich it all started with Sosostris in Richard Jones's version of Tippett's The Midsummer Marriage. In fact here I had to do the opening of Act I from the audience right in the middle of row 7. I agreed to do it but only if I had someone with me with a drop of water to give me a bit of confidence. I had to stand up and sing 'Take care, King Fisher, take care!' then sit down saying it again, and then get out along the row and slam the door. The door slamming was an idea of Richard's that came up in rehearsal. The doors at the sides in Munich are quite big and I took great delight in slamming it but as I came out an usher gave me a right telling off, all in German of course – 'You must not do this … it does not matter if you are sick or not you must not make a noise!' I tried to apologies and explain in my best German that I was a singer and had been told to do that. I went backstage to Richard's assistant who was from Munich and asked him to tell them but he said he already had. It transpires he told one of the ushers that someone would come out and bang the door but that person did not think it necessary to tell anybody else and that explained why the chief usher thought I was a naughty person. So the next time I did it I again forced my way out, pushed the door open, turned round and banged it shut, turned round again and there were all the ushers this time sitting in a line and applauding me!

So I did that in Munich which was great, then Arabella about which I have more mixed feelings because being Adelaide I was the mother again and it is not a role I've hugely enjoyed from the singing point of view - though I have got to enjoy it more as the years have gone by. In this production she is a bit of an hysteric and runs around holding her hands to heaven but I suppose that is what she's like and this staging has come back again and again : I'll be doing it again next year. I also did Cornelia (Giulio Cesare), then the Pélleas went there, and, amongst other things, I did Amastre in Xerxes who is not a nurse or a mother and I think gets her man in the end – against his will mind you! I am going back to do Humperdinck's Königskinder in December and am looking forward to that.

Of course Zubin Mehta is a great part of the Munich music scene. How do you enjoy working with him and can you compare working with him to working with Simon Rattle?

One of Zubin Mehta's obsessions is balance between orchestra and stage and of course he is an opera animal. He is interested in the staging and the singers and that is a privilege. He knows the music and has a wonderful attitude that sort of says this business is difficult enough as it is so let's not make it any more difficult. He is such a practical musician and his technique is fantastic, as clear as a bell …then again so many of the conductors are like that.

I have just done First Norn for him in Valencia and we are going on soon to Florence after my 'Song of the Earth' evenings with the ballet. My agent was not exactly pleased when I said I wanted to do the Ring that Zubin had asked me to do, because it would have been much simpler calendar-wise if I turned it down. It is however a joint production and there is also Erda in Siegfried coming up, that with Götterdämmerung will take me through to 2009 just doing this cycle. It is a great opportunity to do the Wagner again and I am also doing some of the Erdas this autumn for Covent Garden.

I am also spoilt by having Simon Rattle conducting Pélleas at the moment. I thought it all came together with the fifth performance which I really, really, enjoyed doing with him as opposed to for him. There was a freeing up that you would think would happen sooner but it doesn't if you do not know somebody that well. But Rattle is another wonderful conductor.

Have you worked with the ballet on 'Song of the Earth' before and how are you finding the experience?

I jumped in some ten years ago to replace someone who was ill and we did it in Birmingham, as here, with Barry Wordsworth. He is splendid because he is lively and so good at balancing the dance and singing because he is well aware of what the singer needs and says 'I think we can do it at that speed and get away with it'. Because what you might possibly stretch in a concert you cannot here because one of the dancers will have their leg left up in the air and be in danger of falling over! So the timing has to be pretty precise and in this Barry is so sound and reliable – this I assure you is not damning him with faint praise – because he does the music so well. But you need someone who can keep the tempi right – he knows exactly what is needed and he does it very well.

What do you think is special about Mahler's music?

I suppose it is the colour, the way it is written particularly for mezzos. In so many of the works, the Rückert Lieder, Kindertotenlieder, the symphonies 2 and 3 in particular, even Mahler 8 (though it is a jamboree for all), the mezzo voice seems to be something Mahler is rather fond of. There are the colours in orchestra as well and the atmosphere this all conjures up, is all particularly special.

Does some of this apply to Elgar's music which is another large part of your repertoire?

Too a certain degree, yes. It the anniversary year and as we speak I am in the middle of three performance of Gerontius, I'll be singing The Apostles at the Proms and have sung The Music Makers a few times. He too, wrote wonderfully for mezzos and there were particular singers around he liked writing for such as Clara Butt. I do think it is a particularly British sound. All language affects the sound you make because your singing comes from that language and not the other way round. The text has to come first and we know that languages are in different places in people's faces. 'Normal' English can be rather far back in the throat but 'proper' English isn't and then to some extent you have to be Italian in every language because those are the most open, clearest, purest sounds. Each language has a colour and with English it is very particular.

Do you have any time to pass on your experience to younger singers and what do you think is the best advice you could give?

I do teach a little when I can but young voices need continuity and someone to be there for them. I don't mind working occasionally with people especially on music I am familiar with. I find I get some time then I am away again for six weeks and this is not great for young singers. This year has been a bit like that and I increasingly find myself enjoying more and more being on stage.

When I am working with Richard Jones that is the old style of teaching on stage and the sort younger artists should get at college but may not. Everybody seems so busy developing themselves psychologically, they neglect what they really need to know – that you move with your upstage foot first and that you take a breath before you sing – tiny things, little tricks like that. Also little things like if you do not have much to do make sure your hand moves just before you sing, so that the audience's eye shifts to you … it's that sort of thing.

In conclusion, are there is anything new coming up for you that you want to mention?

I am looking forward in 2008 to doing Britten's cantata Phaedra as well as the Sorceress in Dido and Aeneas with Jane Glover conducting. I did the Phaedra at the Wigmore Hall last December and for my own satisfaction I decided to work with the director Deborah Warner on it. She really generously gave me some time when she was very busy and it was just fantastic to bounce ideas off someone like that who has got so many deeply dramatic ideas about the character, and this has whetted my appetite for this forthcoming staging of the piece. I cannot imagine it being hugely staged because it is all fairly narrative, terribly personal, and I'm talking to three different people within it. So we'll see, but I'm very excited about that – actually she is a mother but she has a nurse – nonetheless she is a slightly different type of mother and doesn't get her man and if you know the story, nor should she!
Jim Pritchard
Back to the Top
Back to the Index Page

Seen and Heard, one of the longest established live music review web sites on the Internet, publishes original reviews of recitals, concerts and opera performances from the UK and internationally. We update often, and sometimes daily, to bring you fast reviews, each of which offers a breadth of knowledge and attention to performance detail that is sometimes difficult for readers to find elsewhere.
Seen and Heard publishes interviews with musicians, musicologists and directors which feature both established artists and lesser known performers. We also feature articles on the classical music industry and we use other arts media to connect between music and culture in its widest terms.
Seen and Heard aims to present the best in new criticism from writers with a radical viewpoint and welcomes contributions from all nations. If you would like to find out more email Regional Editor Bill Kenny.
Contributors: Marc Bridle, Martin Anderson, Patrick Burnson, Frank Cadenhead, Colin Clarke, Paul Conway, Geoff Diggines, Sarah Dunlop, Evan Dickerson Melanie Eskenazi (London Editor) Robert J Farr, Abigail Frymann, Göran Forsling, Simon Hewitt-Jones, Bruce Hodges,Tim Hodgkinson, Martin Hoyle, Bernard Jacobson, Tristan Jakob-Hoff, Ben Killeen, Bill Kenny (Regional Editor), Ian Lace, John Leeman, Sue Loder,Jean Martin, Neil McGowan, Bettina Mara, Robin Mitchell-Boyask, Simon Morgan, Aline Nassif, Anne Ozorio, Ian Pace, John Phillips, Jim Pritchard, John Quinn, Peter Quantrill, Alex Russell, Paul Serotsky, Harvey Steiman, Christopher Thomas, Raymond Walker, John Warnaby, Hans-Theodor Wolhfahrt, Peter Grahame Woolf (Founder & Emeritus Editor)
Site design: Bill Kenny 2004