TROUBADISC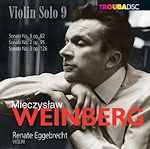 <!- December 2018 -->
A most rewarding CD
Renate Eggebrecht violin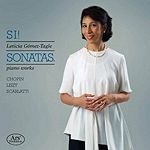 Leticia Gómez-Tagle
Chopin, Liszt, Scarlatti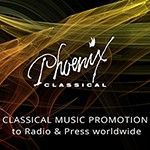 ---

Acte Prealable returns
with New Releases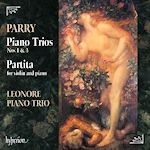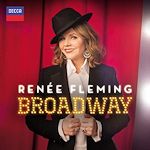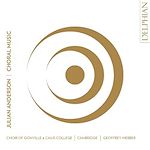 Anderson Choral music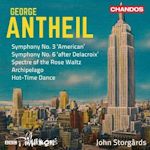 colourful and intriguing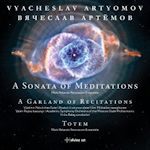 Artyomov
Pekarsky Percussion Ensemble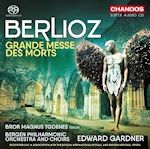 one of Berlioz greatest works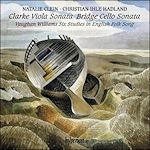 Rebecca Clarke Frank Bridge
High-octane performances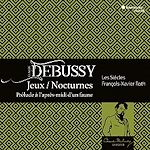 An attractive Debussy package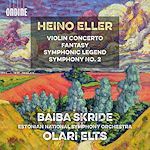 immaculate Baiba Skride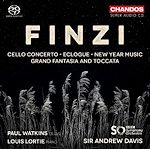 eloquent Cello Concerto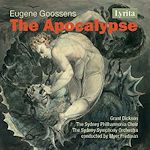 tension-filled work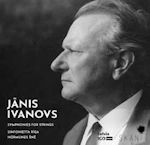 well crafted and intense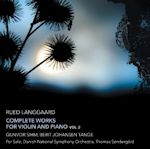 Laangaard
another entertaining volume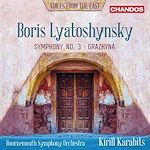 reeking of cordite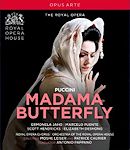 Pappano with a strong cast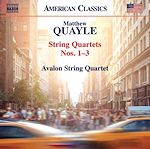 imaginatively constructed quartets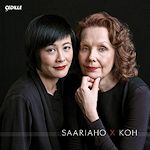 the air from another planet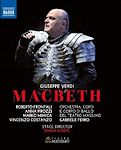 vibrantly sung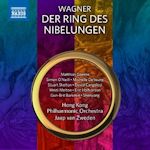 NOT a budget performance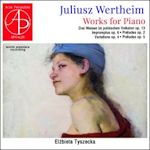 very attractive and interesting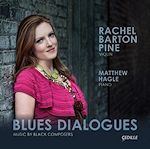 finesse and stylistic assurance
Your clickable banner could be here: details If you cannot see an advert click here.



---

| | |
| --- | --- |
| LATEST CD & DVD REVIEWS | Monday October 17th |




110 reviews completed so far this month

Robert ALDRIDGE Elmer Gantry Keith Phares (baritone) Patricia Risley (mezzo) Vale Rideout (tenor) Florentine Opera Ch, Milwaukee SO/William Boggs rec. 2010 NAXOS [JS] There is much to enjoy here even if I suspect that this is not a work I will wish to return to often.

Bernhard Henrik CRUSELL Clarinet Concertos 1-3, Clarinet Quartets 1-3 Emma Johnson, Henk de Graaf (clarinet) English CO/Gerard Schwarz, Daniel String Qt rec. 2007 BRILLIANT CLASSICS [Byz] Elegance, joie de vivre and cantabile mellifluousness.

Frederick DELIUS A Collection of Rare Historic Recordings Sir John Barbirolli, Sir Eugène Goossens, Constant Lambert, Isobel Baillie & Heddle Nash rec. 1929-55 DANACORD [RB] Dedicated Delians - are there any others? - will need to get this disc of Delius rarities.

Michelangelo FALVETTI Il diluvio universale Choeur de Chambre de Namur, Cappella Mediterranea/Leonardo García-Alarcón rec. 2010 AMBRONAY [JV] Only the addition of percussion dissuades me from labelling this disc "Recording of the Month".

Czesław MAREK Chamber Works & Piano Music Marie-Catherine Girod, Jitka Čechová, Ludmila Janowska (piano) Ingolf Turban (violin) Richard Jenkinson (cello) Gabriella dall'Ollio (harp) rec. 1998 GUILD [Byz] Marek's post-war descent into relative oblivion is very puzzling.

Camille SAINT-SAËNS Organ Works - Vol. 2 Andrew-John Smith (organ) rec. 2009 HYPERION [WK] Played authoritatively and with great enthusiasm; showing a lesser-known side of this composer.

RECORDING OF THE MONTH Jean SIBELIUS Lemminkäinen Suite Edvard GRIEG Peer Gynt Suite 1 Philadelphia O/Eugene Ormandy rec. 1947-51 PRISTINE [RB] A Lemminkainen Suite to remind us of Ormandy's Sibelian fire and of why he was rated so highly by the composer himself.

Arthur SOMERVELL Normandy, Piano Concerto Sir Frederic Hymen COWEN Concertstück Martin Roscoe (piano) BBC Scottish SO/Martyn Brabbins rec. 2010 HYPERION [JF] An important release for enthusiasts of British music and for those listeners who specialise in romantic piano concertos.

RECORDING OF THE MONTH In the Beginning Works by Jackson, Weelkes, Palestrina, Whitacre, Holst, Gombert, Lukaszewski & Copland Ch Merton College, Oxford/Peter Philips, Benjamin Nicholas rec. 2011 DELPHIAN [JQ] A most auspicious debut on CD for the Merton College Choir.

Hamilton Harty Johann Sebastian BACH Orchestral Suite 2 Edouard LALO Symphonie espagnole Hector BERLIOZ Le Carnaval romain Overture George Frideric HANDEL Water Music Suite Leo Strockoff (violin) Hallé O rec. 1922-24 HISTORIC RECORDINGS [JW] I'd commend this disc not least for the first ever restoration of the Lalo.

October Download Roundup #2 by Brian Wilson

Composer Review Index: Alan Hovhaness

Masterwork Index: Schubert's Die schöne Müllerin

Roy Rogers " King of the Cowboys" Centenary Issue 28 tracks 1036-1952 Retrospective RTR4191 £7 post free
Pat Boone "Love Letters in the Sand" 61 tracks 1955-1960 £9 post free

NOTICES

The Malcolm Arnold Festival 21st – 23 October 2011: All the symphonies plus more!
Royal & Derngate, Northampton - Box Office 01604 624811
e-mail: box.office@royalandderngate.co.uk

The Thomas Dunhill Connection Fri 21st - Sun 23rd October 2011, Bondleigh, Devon, UK

Discs received for review A new feature; updated monthly

Shopping on-line? Help us by doing it through MusicWeb Sales page

Advice for Windows Vista Users wishing to play sound samples from reviews



MUSICWEB Special Offer

We had great success with selling the Haydn Symphonies as mp3 files put onto CD (see review). This time we offer the complete organ works of J.S.Bach played by Kevin Bowyer on 8CDs containing 320 kbps mp3 files and a complete set of notes as a pdf file. You can buy these through MusicWeb for just £23 post-free here. Reviews by Brian Wilson and Kirk McElhearn
Same Price: Complete Haydn Symphonies on mp3 CDs review

NOTE: These sets cannot be played on a normal CD player. You will need one of the following: a computer; a portable MP3 device (like an iPod, but not limited to iPods) a DVD player; the latest generation of in-car disc players.

Arkivmusic has over 4000 ArkivCDs which are digital remakes of out-of-print CDs available nowhere else.
New issues now contain full booklet notes link
---

You do not need to visit this site every day:
[Click here for the most recent reviews (last week)]
or click below for accumulated reviews for the month:

Click for alphabetical listings by composer:
[Part 2 A-B] [Part 3 C-L] [Part 4 M-R] [Part 5 S-Z] [Part 6 Misc A-L] [Part 7 Misc M-Z] [Recommended recordings]

[Last month's reviews] [Earlier reviews]

Price symbols


Superbudget £5.99 or less

Budget £6-7.99

Medium £8-10.99

Full £11+

Download

---

MusicWeb - The International Web Site Founder: Len Mullenger [UK], Classical Editor: Rob Barnett [UK], Regular Reviewers: Steve Arloff [UK], Guy Aron [Australia], Tony Augarde [UK], Terry Barfoot [UK], Melinda Bargreen [USA], David J. Barker [Australia], Rob Barnett [UK], Nick Barnard [UK], Robert Beattie [UK], Dave Billinge [UK], Peter Bright [UK], Byzantion [UK], Colin Clarke [UK], Dominy Clements [Netherlands], Michael Cookson [UK], Hubert Culot [Belgium], Evan Dickerson [UK], Gavin Dixon [UK], Robert J. Farr [UK], Christopher Fifield [UK], Göran Forsling [Sweden], John France [UK], Patrick Gary [USA], Pierre Giroux [CAN], Paul C. Godfrey [UK], Michael Greenhalgh [UK], William Hedley [France], Gary Higginson [UK], Neil Horner [UK], Robert Hugill UK], David Jennings [UK], Bill Kenny [UK], William S Kreindler [USA], Ian Lace [UK], Em Marshall-Luck [UK], Oleg Ledeniov [USA]Rob Maynard [UK], David A McConnell [USA], Kirk McElhearn [France], Robert McKechnie [UK], Ralph Moore [RMo] [UK], Dan Morgan [UK], Margarida Mota-Bull [UK], Glyn Pursglove [UK], John Quinn [UK], Carla Rees [UK], Brian Reinhart [USA], Donald Satz [USA], Mark Sealey [USA], John Sheppard [UK], George Stacy, Paul Steinson [UK], Kevin Sutton [USA], Bert Thompson [USA], Simon Thompson [UK], Zane Turner [Australia], Steve Vasta [UK], Johan van Veen [Netherlands], Raymond Walker [UK], Derek Warby [UK], Brian Wilson [UK], Jonathan Woolf [UK] Leslie Wright [USA]. A complete list of contributors can be seen here

---



EXPLORE MUSICWEB INTERNATIONAL


MusicWeb International thank Naxos for the no-strings use of their server to mount the website.

Disclaimer
Any opinions expressed in reviews or articles on this site are those of the author and do not necessarily represent the views of the site owner, Len Mullenger or the Editors. Reviewers and authors retain copyright in their work unless it has been paid for or commissioned by the site owner.
MusicWeb International is a registered Trade Mark 2265784
MCPS/PRS Online Exploitation Licence LE000498
Discs for review may be sent to
Len Mullenger, MusicWeb International, 95 Arnold Avenue, Coventry, CV3 5ND, UK. mobile 07913 999009
MusicWeb Visitor Loyalty
In 12 months
96,000 visitors visited MusicWeb more than 200 times
in addition another
56,000 visited more than 100 times
63,000 more than 50 times (approx once a week)
67,000 more than 25 times
59,000 more than 15 times
60,000 more than 10 times (approx once a month)

---

Recorded Classical Music, Film Music, Soundtrack, Nostalgia and Jazz and live concert reviews plus Composer profiles
are available from MusicWeb. <http://www.musicweb-international.com>.
Make this your home page. What to do if you do not like the way our pages look
We are currently offering in excess of 50,400 reviews
Donate and keep us afloat
New Releases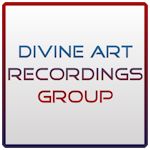 <!-eloquence closes end Jan 2019 extended end Feb->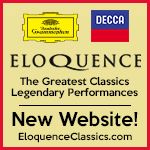 Special offer 50% off
15CDs £83 incl. postage




Follow us on Twitter
Editorial Board
MusicWeb International
Founding Editor
Rob Barnett
Senior Editor
John Quinn
Seen & Heard
Editor Emeritus
Bill Kenny
Editor in Chief
Vacant
MusicWeb Webmaster
David Barker
MusicWeb Founder
Len Mullenger