Your clickable banner could be here: details - If you cannot see an advert click here.




---

Thursday May 23rd 2013


170 reviews completed so far this month

---

Johann Sebastian BACH (1685-1750) Sonata Pietro NARDINI (1722-1793) Sonata Wolfgang Amadeus MOZART (1756-1791) Sonata Bela BARTOK (1881-1945) Rhapsody 1 - Ursula Bagdasarjanz (violin) Luciano Sgrizzi/Fernande Kaeser (piano) rec. 1960-1969 GALLO CD-1248 [65:59] [SG] A violin recital that should be on the shelves of all violin enthusiasts.

John PICKARD (b.1963) Piano Concerto; Sea-Change; Tenebrae Frederik Ullén (piano) Norrköping SO/Martyn Brabbins rec. 2010/2011 BIS-CD-1873 [74:02] [Byz] A programme full of energy and colour.

Anton RUBINSTEIN (1829-1894) Don Quixote; Ivan IV State Symphony Orchestra of Russia/Igor Golovchin rec. 1993 DELOS RUSSIAN DISC DRD 2011 [51:25] [RM] An interesting CD likely to appeal most to listeners with a special interest in 19th century musical byways.

RECORDING OF THE MONTH Fazil SAY (b.1970) Hezarfen - Concerto for Ney and Orchestra; Istanbul Symphony Burcu Karadag (ney) Aykut Köserli (percussion) Nationaltheater Mannheim/Dan Ettinger, Borusan Istanbul PO/Gürer Aykal rec. 2010/2012 NAĎVE V5315 [68.10] [GH] A proper Turkish Symphony and proud of it. How I wish it could be heard live in the UK.

Franz SCHUBERT (1797-1828) Symphony 4 Benjamin BRITTEN (1913-1976) Serenade for tenor, horn and strings Jean SIBELIUS (1865-1957) Symphony 2 - Gerald English (tenor) Hermann Baumann (horn) Cologne RSO/Sir John Barbirolli rec. 1969 ICA ICAC 5096 [52:47+45:45] [JS] Well worth hearing, demonstrating that in Barbirolli's later years he was not always addicted to slow speeds.

Silvius Leopold WEISS (1687 - 1750) Lute Sonatas - Volume 11: NN 30, 39, 96 - Robert Barto (lute) rec. 2011 NAXOS 8.572680 [65:54] [JV] Robert Barto is an eloquent story-teller and a fine dancing master who makes this music shine.

Henryk WIENIAWSKI (1835-1880) Violin Concerto 1 Julius CONUS (1869-1942) Violin Concerto Henri VIEUXTEMPS (1820-1881) Fantasia appassionata - Soo-Hyun Park (violin) Deutsche Staatsphilharmonie Rheinland-Pfalz/Nicholas Milton rec. 2012 ONYX 4109 [69:25] [JW] Persuasively performed … augurs well for Park's future.

RECORDING OF THE MONTH Polychoral splendour from the four galleries of the Abbey Church of Muri Cappella Murensis, Les Cornets Noirs/Johannes Strobl rec. 2011 AUDITE 92.652 [73:07] [DM] My store of enchanted objects has just increased by one; a magnificent disc.

The Reichsorchester: The Berlin Philharmonic and the Third Reich - A film by Enrique Sánchez Lansch rec. 2007 ARTHAUS MUSIK 108 059 BLU-RAY VIDEO [100:00] [DBi] Absorbing, moving and thought-provoking … if only a single non-performance disc makes it into one's music collection, this should be it.

Wing Span: Contemporary Danish Accordion Music and Classical Works - Adam Řrvad (classical accordion) rec. 2009-2011 DANACORD DACOCD718 [65:00 + 63:07] [JW] Anyone with an interest in the accordion will find a huge amount to stimulate in these excellently engineered, vibrantly played performances.

NEW & RECENT ARTICLES

Sir Colin Davis - a recorded legacy by John Quinn

ALGERNON ASHTON - ENGLAND'S FORGOTTEN COMPOSER
by Patrick Webb

BOOK REVIEW

What We Really Do. The Tallis Scholars by Peter Phillips Second Edition ISBN: 978-0-95457777-2-8
344pp First published 2003. Second Edition, 2013 The Musical Times Publications

NOTICES

In order to persuade more of you to make a donation to MusicWeb International we are giving away CDs. see the button top right for more details

Nostalgia
JUDY GARLAND The Amsterdam Concert, December 1960 First Hand Records FHR 18

The Golden Age of Light Music: Fiddles and Bows rec. 1950-62 GUILD LIGHT MUSIC GLCD 5201 [72:03]



British Light Music: A personal gallery of 20th-century composers
2013 2nd edition
by Philip L. Scowcroft
£15.00 Soft Cover plus postage

Latest Jazz reviews

Latest Nostalgia reviews

Live performance reviews posted daily at Seen and Heard

Shopping on-line? Help us by doing it through the MusicWeb sales page.

Other reviews - reviews that don't fit in the normal range of classical music (e.g. books, light music) will generally be published as a group on the second Monday of the month.

---

MusicWeb - The International Web Site Founder: Len Mullenger [UK], Classical Editor: Rob Barnett [UK], Regular Reviewers (as March 2013): Guy Aron [Australia], Tony Augarde [UK],Terry Barfoot [UK], David J. Barker [Australia], Rob Barnett [UK], Nick Barnard [UK], Robert Beattie [UK], Dave Billinge [UK], Philip Borg-Wheeler [UK],, Byzantion [UK], Colin Clarke [UK], Dominy Clements [Netherlands], Michael Cookson [UK], Hubert Culot [Belgium], Evan Dickerson [UK], Gavin Dixon [UK], Karim Elmahmoud [USA], Robert J. Farr [UK], Christopher Fifield [UK], Göran Forsling [Sweden], John France [UK], Patrick Gary [USA], Paul C Godfrey [UK], Stephen Greenbank [UK], Michael Greenhalgh [UK], David Harbin [UK], William Hedley [France], Gary Higginson [UK], , Christopher Howell [Italy], Robert Hugill [UK], , David Jennings [UK], William S Kreindler [USA], Ian Lace [UK], Oleg Ledeniov [USA], David A McConnell [USA], Em Marshall-Luck [UK], Rob Maynard [UK], Kirk McElhearn [France], Ralph Moore [RMo] [UK], Dan Morgan [UK], Andrew Morris [UK], Margarida Mota-Bull [UK], Hannah Parry-Ridout [UK] , Glyn Pursglove [UK], John Quinn [UK], Carla Rees [UK], Brian Reinhart [USA], Mark Sealey [USA], John Sheppard [UK], George Stacy [UK] Kevin Sutton [USA], Christopher Thomas [UK], Simon Thompson [UK], Zane Turner [Australia], Stephen Francis Vasta [USA], Johan van Veen [Netherlands], Raymond Walker [UK], Derek Warby [UK], Brian Wilson [UK], Jonathan Woolf [UK] Leslie Wright [USA] James L. Zychowicz [USA]. A complete list of contributors can be seen here

---




ArkivMusic has more than 10,000 titles in its ArkivCD reissue program. These are recordings that have previously been out of print or otherwise unavailable.


Gerard Hoffnung CDs

Donate and get a free CD
New Releases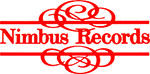 Follow us on Twitter