Your clickable banner could be here: details - If you cannot see an advert click here.




---

Friday May 24th 2013


180 reviews completed so far this month

---

Ludwig van BEETHOVEN (1770-1827) The Piano Sonatas - H J Lim (piano) rec. 2011 EMI CLASSICS 464952 2 [8 CDs: 73:25 + 77:25 + 58:56 + 62:38 + 49:43 + 79:51 + 53:55 + 79:57] [JW] I'm sure that this will not be Lim's last word on the sonatas.


RECORDING OF THE MONTH Johannes BRAHMS (1833-1897) String Quintets 1 & 2 - Uppsala Chamber Soloists rec. 2011 DAPHNE 1045 [52:26] [SG] Benchmark recordings of the two Brahms' String Quintets from Sweden.

Gustav Holst — The Collector's Edition EMI CLASSICS 4404712

[6 CDS: 73:54 + 76:26 + 74:35 + 71:18 +77:05 + 75:46] [JW]

No self-respecting Holst admirer should be without these recordings.

Piano Works by Liszt & Messiaen - Fredrik Ullén (piano) rec. 2009 BIS-CD-1803 [72:15] [JW] A conjunction that argues for consonance and lineage in ways that are never pursued beyond the bounds of good musical or historical taste.

Clytus Gottwald - Alma and Gustav Mahler - Transcriptionen für Chor a cappella SWR Vokalensemble Stuttgart/Marcus Creed rec. 2012 Full German texts with English translations CARUS 83.370 [63:41] [MC] Impressively performed and recorded … highly agreeable repertoire … many delights.

Étienne-Nicholas MÉHUL (1763-1817) Ouvertures et oeuvres révolutionnaires Les Jacobins/Mathieu Lussierrec. 2012 ATMA CLASSIQUE ACD2 2659 [62:30] [JS] Enterprising, well played and well presented … likely to provide much pleasure.

Alexander RASKATOV (b. 1953)

Obikhod, Praise - Hilliard Ens/Netherlands Chamber O/Gordon Nikolic rec. 2011

CHALLENGE CLASSICS CC72578

[48:39] [DC]

Dark and troubling; with a grim beauty.

Franz SCHUBERT (1797-1828) The Complete Symphonies - Symphonieorchester des Bayerischen Rundfunks/Lorin Maazel rec. 2001 BR KLASSIK 900712 [3 CDs: 78:33 + 75:54 + 78:41] [RMo] Much to enjoy here … an excellent complete edition.

RECORDING OF THE MONTH Leonardo VINCI (1696? – 1730) Artaserse Philippe Jaroussky, Max Emanuel Cenic (counter-tenors) – Mandane Coro della Radiotelevisione svizzera, Lugano/Concerto Köln/Diego Fasolis rec. 2011 VIRGIN CLASSICS 6028692 [3 CDs: 67:26 + 65:46 + 54:36] [GF] One of the best baroque opera recordings I have heard. Don't miss it!

The Cranmer Legacy Ralph VAUGHAN WILLIAMS (1872–1958) Service in D minor Sir Henry WALFORD DAVIES (1869–1941) A Short Requiem - Ch of St Michael at the North Gate, The City Church of Oxford/Tom Hammond-Davies, Benjamin Bloor (organ) rec. 2012 REGENT REGCD389 [72:32] [JF] Will appeal strongly to all enthusiasts of the English Cathedral/Parish Church musical tradition.

NEW & RECENT ARTICLES

Sir Colin Davis - a recorded legacy by John Quinn

ALGERNON ASHTON - ENGLAND'S FORGOTTEN COMPOSER
by Patrick Webb

BOOK REVIEW

What We Really Do. The Tallis Scholars by Peter Phillips Second Edition ISBN: 978-0-95457777-2-8
344pp First published 2003. Second Edition, 2013 The Musical Times Publications

NOTICES

In order to persuade more of you to make a donation to MusicWeb International we are giving away CDs. see the button top right for more details

Nostalgia
JUDY GARLAND The Amsterdam Concert, December 1960 First Hand Records FHR 18

The Golden Age of Light Music: Fiddles and Bows rec. 1950-62 GUILD LIGHT MUSIC GLCD 5201 [72:03]



British Light Music: A personal gallery of 20th-century composers
2013 2nd edition
by Philip L. Scowcroft
£15.00 Soft Cover plus postage

Latest Jazz reviews

Latest Nostalgia reviews

Live performance reviews posted daily at Seen and Heard

Shopping on-line? Help us by doing it through the MusicWeb sales page.

Other reviews - reviews that don't fit in the normal range of classical music (e.g. books, light music) will generally be published as a group on the second Monday of the month.

---

MusicWeb - The International Web Site Founder: Len Mullenger [UK], Classical Editor: Rob Barnett [UK], Regular Reviewers (as March 2013): Guy Aron [Australia], Tony Augarde [UK],Terry Barfoot [UK], David J. Barker [Australia], Rob Barnett [UK], Nick Barnard [UK], Robert Beattie [UK], Dave Billinge [UK], Philip Borg-Wheeler [UK],, Byzantion [UK], Colin Clarke [UK], Dominy Clements [Netherlands], Michael Cookson [UK], Hubert Culot [Belgium], Evan Dickerson [UK], Gavin Dixon [UK], Karim Elmahmoud [USA], Robert J. Farr [UK], Christopher Fifield [UK], Göran Forsling [Sweden], John France [UK], Patrick Gary [USA], Paul C Godfrey [UK], Stephen Greenbank [UK], Michael Greenhalgh [UK], David Harbin [UK], William Hedley [France], Gary Higginson [UK], , Christopher Howell [Italy], Robert Hugill [UK], , David Jennings [UK], William S Kreindler [USA], Ian Lace [UK], Oleg Ledeniov [USA], David A McConnell [USA], Em Marshall-Luck [UK], Rob Maynard [UK], Kirk McElhearn [France], Ralph Moore [RMo] [UK], Dan Morgan [UK], Andrew Morris [UK], Margarida Mota-Bull [UK], Hannah Parry-Ridout [UK] , Glyn Pursglove [UK], John Quinn [UK], Carla Rees [UK], Brian Reinhart [USA], Mark Sealey [USA], John Sheppard [UK], George Stacy [UK] Kevin Sutton [USA], Christopher Thomas [UK], Simon Thompson [UK], Zane Turner [Australia], Stephen Francis Vasta [USA], Johan van Veen [Netherlands], Raymond Walker [UK], Derek Warby [UK], Brian Wilson [UK], Jonathan Woolf [UK] Leslie Wright [USA] James L. Zychowicz [USA]. A complete list of contributors can be seen here

---




ArkivMusic has more than 10,000 titles in its ArkivCD reissue program. These are recordings that have previously been out of print or otherwise unavailable.


Gerard Hoffnung CDs

Donate and get a free CD
New Releases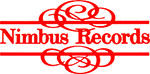 Follow us on Twitter