Your clickable banner could be here: details - If you cannot see an advert click here.




---

Wednesday May 22nd 2013


160 reviews completed so far this month

---

Havergal BRIAN (1876?972) Symphony No. 22 Symphonia Brevis, Symphony No. 23, Symphony No. 24, English Suite No. 1 - New Russia State Symphony Orchestra/Alexander Walker rec. 2012. NAXOS 8.572833 [65:26] [RB] A welcoming gateway to Brian enthusiasts existing and potential.

Frank BRIDGE (1879-1941) Phantasy for Piano Quartet Arnold BAX (1883-1953) Piano Quartet Ian WILSON (b.1964) Noct for Piano Quartet William WALTON (1902-1983) Piano Quartet - Cappa Ensemble rec.2012 NIMBUS ALLIANCE NI6230 [70:19] [BW] Individual works are slightly better served elsewhere but the coupling is unique and makes a fine addition to the Nimbus Alliance roster.

Antonín DVORÁK (1841-1904) Cypresses, B152 [31:07] String Quartet No. 13, B192 [37:36] Cypress String Quartet rec.2012 AVIE AV2275 [68:43] [BR] I couldn't get past the harsh sound and poor balance.

Alexander GLAZUNOV (1865-1936) Violin Concerto in A minor Op. 82 [20:52] Meditation in D major Op. 32 [4:15] Mazurka-Oberek in D major [9:56] Othmar SCHOECK (1886-1957) Concerto quasi una fantasia in B flat major Op. 21 (1912) [34:06] - Chloë Hanslip (violin) Orchestra della Svizzera Italiana/Alexander Vedernikov rec. 2011, The Romantic Violin Concerto - Vol. 14 HYPERION CDA67940 [69:09][JQ] This disc is a winner, particularly for the Schoeck concerto.

Ricky Ian GORDON (b.1956) Silver Rain Nicole Cabell (soprano): Ricky Ian Gordon (piano)
rec. 2011, BLUE GRIFFIN BGR253 [64:00] [JW] These settings seem to present problems.

Édouard LALO (1823-1892) Piano Trio No.1 Max BRUCH (1838-1920) Piano Trio Felix MENDELSSOHN (1809-1847) Piano Trio No. 1 - Petrof Piano Trio (Martina Schulmeisterová (piano); Jan Schulmeister (violin); Kamil Žvak (cello)) rec. 2012, NIMBUS ALLIANCE NI 6219 [70:43] [MC] Played with conviction and character with the music revealed naturally with clarity and crispness.

Maciej MALECKI (b.1940) The Dream of Frédéric [10:21] String Quartet No. 1 [14:22] String Quartet No. 2 [15:15] String Quartet No. 3 [11:54] Opium Quartet rec. 2012, ACTE PRÉALABLE APO268 [51:53] [BR] Very much for the adventurer, though not everyone will like all of this. One of the all-time best tributes to Chopin, though.

Francis POULENC (1899-1963) melodies - Holger Falk (baritone) Alessandro Zuppardo (piano)
rec. 2012, MDG 606 1776-2 [61:09] [DC] A vocal goldmine.

Jean SIBELIUS (1865-1957) Pohjola's Daughter, Op. 49 [13:13] The Oceanides, Op. 73* [10:23] Symphony No. 2 in D, Op. 43** [46:44] Hallé/Sir Mark Elder rec. 2006, 2007, 2012, HALLÉ CD HLL 7526 [70:59] [JQ] Another excellent addition to the Elder/Hallé discography.

Ian VENABLES (b. 1955) Complete Works for Piano Solo Graham J. Lloyd (piano) rec. 2012 NAXOS 8.573156 [70:10][JF] I would commend this CD to all British music enthusiasts.

NEW & RECENT ARTICLES

Sir Colin Davis - a recorded legacy by John Quinn

ALGERNON ASHTON - ENGLAND'S FORGOTTEN COMPOSER
by Patrick Webb

BOOK REVIEW

What We Really Do. The Tallis Scholars by Peter Phillips Second Edition ISBN: 978-0-95457777-2-8
344pp First published 2003. Second Edition, 2013 The Musical Times Publications

NOTICES

In order to persuade more of you to make a donation to MusicWeb International we are giving away CDs. see the button top right for more details

Nostalgia
JUDY GARLAND The Amsterdam Concert, December 1960 First Hand Records FHR 18

The Golden Age of Light Music: Fiddles and Bows rec. 1950-62 GUILD LIGHT MUSIC GLCD 5201 [72:03]



British Light Music: A personal gallery of 20th-century composers
2013 2nd edition
by Philip L. Scowcroft
£15.00 Soft Cover plus postage

Latest Jazz reviews

Latest Nostalgia reviews

Live performance reviews posted daily at Seen and Heard

Shopping on-line? Help us by doing it through the MusicWeb sales page.

Other reviews - reviews that don't fit in the normal range of classical music (e.g. books, light music) will generally be published as a group on the second Monday of the month.

---

MusicWeb - The International Web Site Founder: Len Mullenger [UK], Classical Editor: Rob Barnett [UK], Regular Reviewers (as March 2013): Guy Aron [Australia], Tony Augarde [UK],Terry Barfoot [UK], David J. Barker [Australia], Rob Barnett [UK], Nick Barnard [UK], Robert Beattie [UK], Dave Billinge [UK], Philip Borg-Wheeler [UK],, Byzantion [UK], Colin Clarke [UK], Dominy Clements [Netherlands], Michael Cookson [UK], Hubert Culot [Belgium], Evan Dickerson [UK], Gavin Dixon [UK], Karim Elmahmoud [USA], Robert J. Farr [UK], Christopher Fifield [UK], Göran Forsling [Sweden], John France [UK], Patrick Gary [USA], Paul C Godfrey [UK], Stephen Greenbank [UK], Michael Greenhalgh [UK], David Harbin [UK], William Hedley [France], Gary Higginson [UK], , Christopher Howell [Italy], Robert Hugill [UK], , David Jennings [UK], William S Kreindler [USA], Ian Lace [UK], Oleg Ledeniov [USA], David A McConnell [USA], Em Marshall-Luck [UK], Rob Maynard [UK], Kirk McElhearn [France], Ralph Moore [RMo] [UK], Dan Morgan [UK], Andrew Morris [UK], Margarida Mota-Bull [UK], Hannah Parry-Ridout [UK] , Glyn Pursglove [UK], John Quinn [UK], Carla Rees [UK], Brian Reinhart [USA], Mark Sealey [USA], John Sheppard [UK], George Stacy [UK] Kevin Sutton [USA], Christopher Thomas [UK], Simon Thompson [UK], Zane Turner [Australia], Stephen Francis Vasta [USA], Johan van Veen [Netherlands], Raymond Walker [UK], Derek Warby [UK], Brian Wilson [UK], Jonathan Woolf [UK] Leslie Wright [USA] James L. Zychowicz [USA]. A complete list of contributors can be seen here

---




ArkivMusic has more than 10,000 titles in its ArkivCD reissue program. These are recordings that have previously been out of print or otherwise unavailable.


Gerard Hoffnung CDs

Donate and get a free CD
New Releases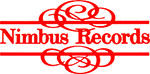 Follow us on Twitter