paid for
advertisements


Chopin Edition 17CDs
now available separately
£11 post-free anywhere

---
TROUBADISC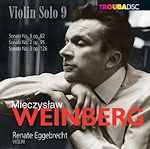 100th birthday of Mieczyslaw Weinberg on December 8, 2019.
Renate Eggbrecht has recorded all 3 violin Sonatas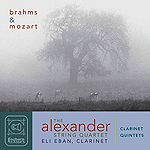 Mozart Brahms
Clarinet Quintets
New Releases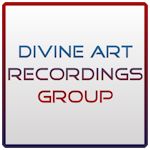 Click to see New Releases
Get 10% off using code musicweb10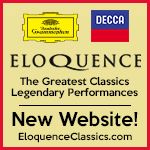 Special offer 50% off
15CDs £83 incl. postage


Follow us on Twitter
Editorial Board
MusicWeb International
Founding Editor
Rob Barnett
Editor in Chief
John Quinn
Seen & Heard
Editor Emeritus
Bill Kenny
MusicWeb Webmaster
David Barker
Postmaster
Jonathan Woolf
MusicWeb Founder
Len Mullenger
---
MusicWeb International reviews more classical CDs than any other site.
Your clickable banner could be here: details - If you cannot see an advert click here.


Friday October 30th
Paul DESSAU (1894-1979)
Chamber Music
Ensemble Avantgarde rec. 2019
MDG 613 2158-2 [78:38] [SSi]

All the music on this disc is engaging and interesting, being an excellent introduction to the small-scale music of Paul Dessau.
Gordon GETTY (b.1933)
Usher House
Christian Elsner (tenor) Etienne Dupuis (baritone) Orchestra Gulbenkian/Lawrence Foster rec. 2011
PENTATONE PTC5186451 SACD [67.00] [MP]

Excellent performances all around and a splendid recording do justice to an atmospheric but dramatically flawed opera.
Marcel MIHALOVICI (1898-1985)
Piano Music
Matthew Rubenstein (piano) rec. 2018
TOCCATA CLASSICS TOCC0376 [73:52] [JW]

Not easy music, but well worth the effort.
Lynne PLOWMAN (b.1969)
The Beachcomber
Michael Bennett (tenor) Sandrine Charon, Lucy Wakeford (harp) Jinny Shaw (oboe d'amore) Joanna Lam (piano) O Duo (percussion) rec. 2002-19
PRIMA FACIE PFCD135 [46.30] [PCG]

Evocative and attractive music.
Mieczysław WEINBERG (1919-1995)
Complete Sonatas for Violin & Piano
Milan Pala (violin) Ladislav Fanzowitz (piano) rec. 2019
PAVLIK RECORDS PA 0183-2131 [76:02 + 67:19] [SG]

These potently imaginative scores constitute an ideal starting point for newcomers to Weinberg's music.
Heaven full of Stars
Martin Ford (organ)
Vasari Singers/Jeremy Backhouse rec. 2019
NAXOS 8.574179 [81:33] [JQ]

A fine celebration of the Vasari Singers' first forty years.
Ich bin die Auferstehung
Buxtehude & his Copenhagen Connections
Jakob Bloch Jespersen (bass-baritone) Concerto Copenhagen/Lars Ulrik Mortensen rec. 2018
DACAPO SACD 6.220651 [66:44] [DC]

An unusual but appealing collection.
Lamento
Works by Bach, Biber, Froberger, Schmelzer & Bernhard
Damien Guillon (alto) Café Zimmermann rec. 2019
ALPHA 626 [96:06] [JV]

The performances have the intensity this repertoire requires to have its full impact.
Introducing the music of Ian King by John Quinn

Conductor Carlo Goldstein in conversation with Ona Jarmalavičiūtė

Talking about Books - what I did during lockdown by Len Mullenger

RECENT ARTICLES

Exploring Searle's Piano Sonata by John France

Vladas Bagdonas, Leader of the Vilnius State Choir in conversation with Ona Jarmalavičiūtė

Between what opera is and how it is portrayed Composer Matthew Peterson in conversation with Ona Jarmalavičiūtė

Exploring Salzedo's Capriccio for brass quintet by John France

Mahler's Symphony 4 - an update to Tony Duggan's survey by Brian Wilson

NOTICES

You may have noticed that MusicWeb is not a secure site and does not have an SSL certificate. Our URL shows an open lock and we are http rather than https. If this worries you I assure you it is because we do not need one as we do not hold any data on our visitors so your privacy cannot be compromised. Any financial transactions are carried out by the secure third party Pay-Pal.

NEW from Acte Prealable
AP0463 Ignacy Krzyzanowski - Piano Works 2
AP0476 Raul Koczalski - Chamber Works 2
AP0478 René de Boisdeffre - Works for Violin, Cello and Piano
AP0484-85 Fernand de la Tombelle - Organ Works 1
AP0487 Henryk Pachulski - Piano Works (and Chamber) 3

An appeal from The Tallis Scholars

| | |
| --- | --- |
| | For all of our 25 years, MusicWeb International has not operated a PayWall. We can keep it free if you can be persuaded to make a donation. Click the Donate button to help us. |

Publishing schedule
Monday: Other reviews (books, other music)
Friday: Articles
Live performance reviews posted daily at Seen and Heard

Shopping on-line? Help us by doing it through the MusicWeb sales page.




ArkivMusic has more than 10,000 titles in its ArkivCD reissue program. These are recordings that have previously been out of print or otherwise unavailable.

MusicWeb International - Founder: Len Mullenger, Founding Editor: Rob Barnett, Regular Reviewers (UK unless indicated): Steve Arloff, Stephen Barber, David Barker [New Zealand], Rob Barnett, Nick Barnard, Robert Beattie, Dave Billinge, Maximilian Burgdörfer, Philip Buttall, Rob Challinor, Dominy Clements [Netherlands], Michael Cookson, Robert Cummings [USA], Robert Farr, Göran Forsling [Sweden], John France, Paul Corfield Godfrey, Stephen Greenbank, Michael Greenhalgh, Richard Hanlon, Gary Higginson, Christopher Howell [Italy], Des Hutchinson [Australia], William Kreindler [USA], Ian Lace, Richard Masters [USA], Rob Maynard, Ralph Moore, Dan Morgan, Mike Parr [Canada], Gwyn Parry-Jones, Glyn Pursglove, John Quinn, Marc Rochester, Curtis Rogers, Stuart Sillitoe, Simon Thompson, Steve Vasta [USA], Johan van Veen [Netherlands], Raymond Walker, Jonathan Welsh, Roy Westbrook, Jim Westhead, Michael Wilkinson, Brian Wilson, Jonathan Woolf, Leslie Wright [USA], Mark Zimmer [USA]. A complete list of contributors can be seen here


Disclaimer
Any opinions expressed in reviews or articles on this site are those of the author and do not necessarily represent the views of the site owner, Len Mullenger or the Editors. Reviewers and authors retain copyright in their work unless it has been paid for or commissioned by the site owner.

Founder: Len Mullenger 1995

MusicWeb International is a registered Trade Mark 2265784; MCPS/PRS Online Exploitation Licence LE000498.

Discs for review may be sent to:
Jonathan Woolf
76 Lushes Road
Loughton
Essex IG10 3QB
United Kingdom
Ph. 020 8418 0616
jonathan_woolf@yahoo.co.uk

MusicWeb Visitor Loyalty
In 12 months
96,000 visitors visited MusicWeb more than 200 times
in addition another
56,000 visited more than 100 times
63,000 more than 50 times (approx once a week)
67,000 more than 25 times
59,000 more than 15 times
60,000 more than 10 times (approx once a month)

Donate and keep us afloat
Recordings of the Month
October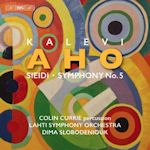 Aho Symphony 5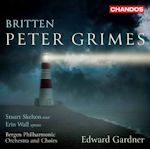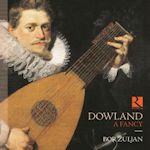 Dowland - A Fancy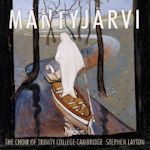 MÄNTYJÄRVI - Choral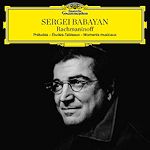 Rachmaninov_ Babayan
September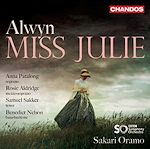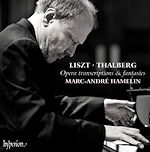 Opera transcriptions & fantasias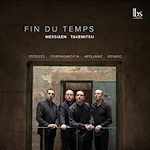 TAKEMITSU MESSIAEN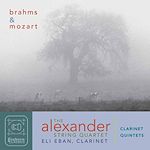 Mozart Brahms
Clarinet Quintets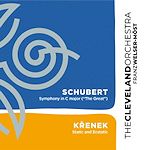 Schubert Symphony 9
August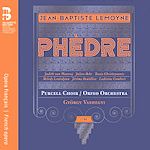 Jean-Baptiste LEMOYNE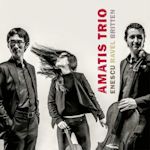 Enescu Ravel Britten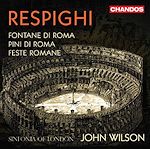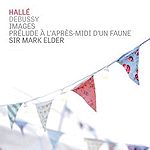 Debussy Images etc.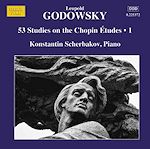 53 Studies on Chopin Études 1
Konstantin Scherbakov (piano)